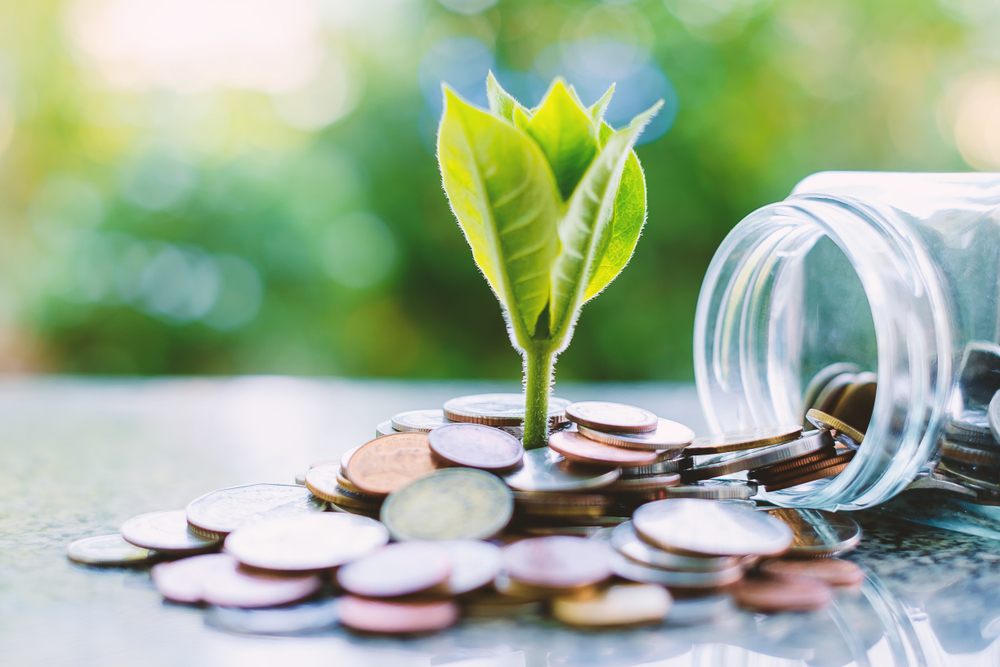 What are Green Bonds?
'Green bonds' are the fixed income financial instruments that are linked to promoting and implementing climate change and environmental solutions. With this instrument, the issuer of the green bond gets the capital to finance green projects while the investors receive fixed income in the form of interest. When the bond matures, the principal is repaid. In a way, green bonds are the same as any corporate bond, in fact, they are a subset of corporate bonds, where the proceeds are pre-allocated to a green activity.
Given the overall nature of green technologies that have and are likely to enter the market, fixed income bonds are particularly well suited to finance them because:
These technologies are largely capital-intensive fixed investments in nature
The technologies generally tend to have low variable cost in the project lifetime
They generate steady paybacks and low-risk revenue streams over long periods of time once the investments are up and running.
The Indian Green Bond Market
India entered the green bond market in 2015 with the Yes Bank issuing the first green bond for financing the renewable and clean energy projects particularly, for wind and solar. Gradually, the green bond market has expanded to several public sector undertakings, state-owned commercial banks, state-owned financial institutions, corporates, and the banking sector. The Climate Transparency's Brown to Green Report 2017, drew a comparison across the G20 countries in terms of their green bond issuance as a share of the country's overall debt market. According to them, among the G20 countries, India ranks fifth. This highlights the existing scale and future scope in the country to develop and grow green bonds as an instrument to accelerate green market penetration.
IFSC GIFT City
The Government of India established India's first International Financial Services Centres Authority (IFSCA) in April 2020 under the International Financial Services Centres Authority Act passed by the Indian Parliament. For the first time, the regulatory powers of four financial services regulators in India, namely, Reserve Bank of India (RBI), Securities & Exchange Board of India (SEBI), Insurance Regulatory Development Authority of India (IRDAI), Pension Fund Regulatory Development Authority of India (PFRDAI), have been vested in IFSCA regarding the regulation of financial institutions, financial services and financial products in the IFSC, making it a unified regulator for the International Financial Services Centre in India.
IFSC GIFT offers a very robust capital market with two of the leading exchanges operating. BSE, Asia's oldest stock exchange has established the country's first International Exchange India International Exchange (India INX) at the international financial services centre (IFSC) GIFT city. India INX launched Global Securities Market, India's first international primary market platform that connects global investors with Indian and foreign issuers. This provides global investors with a unique opportunity to invest in Indian securities without assuming any currency risk and in a regulatory regime comparable with any other leading jurisdiction. NSE IFSC Limited (NSE International Exchange) is the other exchange to receive approval from the regulator to establish an International Exchange in IFSC. NSE IFSC Limited launched trading on 5 June 2017, offers longer trading hours in various products including Index Derivatives, Stock Derivatives, Currency Derivatives, Commodity Derivatives and Debt Securities.
The Case of Green Bonds in IFSC GIFT City
India is at the forefront of the global energy scenario today, counted as one of the leading power consuming and generating nations. Economic growth, rising population, low per capita energy consumption and rapid urbanization are likely to spurt the energy demand further. India has rapidly added capacities over the years to be in line with rising demand. The Indian energy sector is experiencing a transition with increasing penetration of renewable energy in the energy mix. India's renewable energy sector is a key market for global investors, offering a potential of over 1000 GW. With an ambitious target of 450 GW by 2030, India provides an annual investment opportunity of over $30 bn. Within a short span of five years, India has established itself as a global leader in renewable energy. At 87 GW, India has the fifth largest installed capacity globally, the fourth largest for wind and the fifth largest for solar.
The primacy of energy has received a renewed thrust in an era where the nexus between energy and climate change has occupied the central position in the policy agenda and requires strategic energy sector interventions to arrest the imminent threats of climate change. This is also in line with India's growing strategic global importance as a country that increasingly assumes centre stage in the global renewable energy order. In the first half of 2019, India became the second-largest Green Bond market globally after China with $10.3 bn worth of transactions, as per the Economic Survey 2019-20. A number of government agencies have contributed to this issuance including Indian Renewable Energy Development Agency (IREDA) and Indian Railway Finance Corporation (IRFC). In 2018, State Bank of India entered the green market with a $650 mn certified climate bond. Some of the other companies which have their green bonds listed in the IFSC include Adani Green Energy UP Ltd, IRFC ltd, Parampujya Solar Energy Pvt Ltd, Prayatna Developers Pvt. Ltd. and ReNew Wind Energy Delhi Private Limited.
The government of India and all the regulators have been working together to make GIFT City one of the leading international financial centres at par with London, New York, Hong Kong, Singapore and Dubai. The time is now ripe for sustainable financing to take off from this jurisdiction as it ticks all boxes of building blocks of an IFSC in terms of infrastructure, regulatory environment, sustainable local economy, quality of life and strategic location.