"Make in India for the World": A Leap for The Indian Medical Devices Sector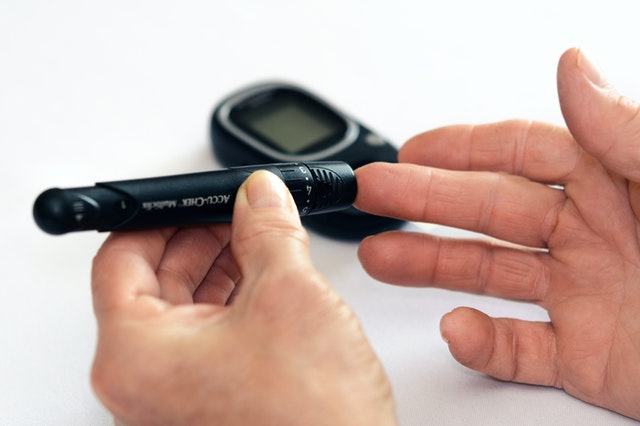 The medical devices industry is an indispensable and integral constituent of the growing Indian industry. The mankind is immensely benefited, right from its inception till date, by the use of medical devices and life, without medical devices, is unimaginable and inconceivable. The wide range of medical devices play a vital role in catalysing not only the economy of the country, but also making the life-style of human beings comfortable and sophisticated.
The current market size of medical devices industry in India is $11 bn and the industry is poised for significant growth in the next five years. Presently, India is counted among the top 20 global medical devices market in the world and is the 4th largest market in Asia after Japan, China, and South Korea. The medical devices industry is identified as a sunrise sector of India under the Make in India campaign of 2014. Socio economic factors such as increase in healthcare spending, increase in doctor density, growing middle class, and under-served population are aiding the growth of the market.
India has become a leading destination for high-end diagnostic services and is a growing market for diagnostic kits, reagents, hand-held equipment, and stimulation for operation rooms. There are 750–800 domestic medical device manufacturers in India, with an average investment of $2.3–2.7 mn and an average turnover of $6.2-6.9 mn. The contribution of medical devices has become even more prominent in 2020 as India has supported the battle against COVID-19 pandemic through the supply of COVID related medical devices and diagnostic kits, e.g., Ventilators, RTPCR kits, IR Thermometers, PPE Kits & N-95 masks.
The demand for the medical devices industry has largely been met through multinationals and home-grown players. The latter have made tremendous contributions to promote manufacturing as part of Honourable Prime Minister Narendra Modi's vision of Make in India for the World, Digital India, and Skill India by enabling improved access to medical devices for general public and progressive trade for medical devices sector with the objective of "Sabka Saath Sabka Vikas". Such indigenous players have achieved recognition by not only promoting the domestic production of high- end medical devices but also by exporting to the world in huge quantities. For example, Allengers Medical Systems Ltd., headquartered in Chandigarh is one of the leading manufacturers and exporters of a wide range of medical diagnostic equipment comprising X-ray systems, Digital Radiography systems, DSA systems, C-Arms, Cath Labs, Remote controlled RF table, Mammography, MPM, ECG, EEG, EMG, PSG, Holmium Laser, etc. To give a thrust to local manufacturing, it has built a network of exporting to over 94 countries across the globe. In recognition of its laser focused mindset on quality and customer support, Allengers was bestowed with the National Award-Outstanding Entrepreneurship from the President of India in 2010, the National Award for Quality Products from the Prime Minister of India in 2014, and the EEPC Award for Export Excellence from 2010 onwards. It has also been recognized as the "Star Export House" by Ministry of Commerce and Industry, Government of India.
Hindustan Syringes and Medical Devices (HMD), one of the most renowned names within the medical devices industry, has grown to become one of India's largest indigenous medical device manufacturers. It is one of the top five syringe and needle manufacturers in the world as well as the leading manufacturer of Auto Disable (AD) syringes. HMD has over 4,500 distributors in the Indian market where it claims a 60% share for disposable syringes and a 70% share for disposable needles. HMD's major products are disposable syringes, disposable needles, IV cannulae, surgical blades, and blood collection kits which are marketed in more than 90 countries covering Europe, the Middle East, South East Asia, South America and the US. HMD has also set up two international subsidiaries: HMD Healthcare in the UK and HMD Healthcare in the US to make its mark overseas.
Poly Medicure, as another example, began manufacturing medical disposables in 1997 and has developed into one of India's leading producers of catheters and other consumables. It is amongst the top 5 I.V. Cannula manufacturer in the world and the largest exporter of consumable medical devices from India 8 years in a row. Poly Medicure produces over 125 consumable products covering the areas of infusion therapy, blood management, surgery and wound drainage, urology, respiratory care, critical care, gastroenterology, dialysis and renal care. To drive India's 'Aatmanirbhar Bharat' vision, PolyMedicure has established five manufacturing facilities in India, three in Faridabad and one each in Haridwar and Jaipur. The company also has over 150 patents granted and has filed for an additional 400 patents in India and worldwide. In recognition of its commendable contribution to the medical devices industry, Pol Medicure was awarded the India Medical Device Company of the Year by Department of Pharmaceuticals in 2018.
Surat-based, Sahajanand Medical Technologies (SMT) is one of the world's largest manufacturers of advanced coronary stents, having pioneered the development of coronary stents in South East Asia. SMT claims to be the largest privately-held producer of coronary drug-eluting stents outside North America, with its stents sold in more than 40 countries. SMT's product range includes bare metal stents, drug eluting stents, PTCA balloon catheters and accessories. The company uses high-precision laser technology to make both its drug-eluting and non-eluting stents for cardiovascular diseases which account for 45% of Non-Communicable Diseases (NCDs) related deaths in India.
Started as a small medical equipment and instruments distribution company, Trivitron Healthcare has now grown to become the largest Indian med-tech company with more than 1,500 employees. Trivitron's product range covers cardiology and implantable devices, diagnostic imaging, clinical diagnostics, critical care, and life support solutions, and ophthalmology. The company has three internationally accredited manufacturing facilities in Chennai, Mumbai, and Pune, producing a range of diagnostic imaging products including ultrasound and colour doppler machines, X-ray equipment, image enhancement solutions and radiation protection apparels, cardiac diagnostics instruments, an entire range of operating room solutions, and in vitro diagnostics (IVD) instruments and reagents.
Such homegrown players show us the tremendous growth of the medical devices industry in India and indicate even greater potential for the country in the coming years. Their continuous strive for excellence marks the emergence of India as the most desirable production hub and an attractive low-cost destination for leading medical devices OEMs.