Innovations in a Self-Reliant India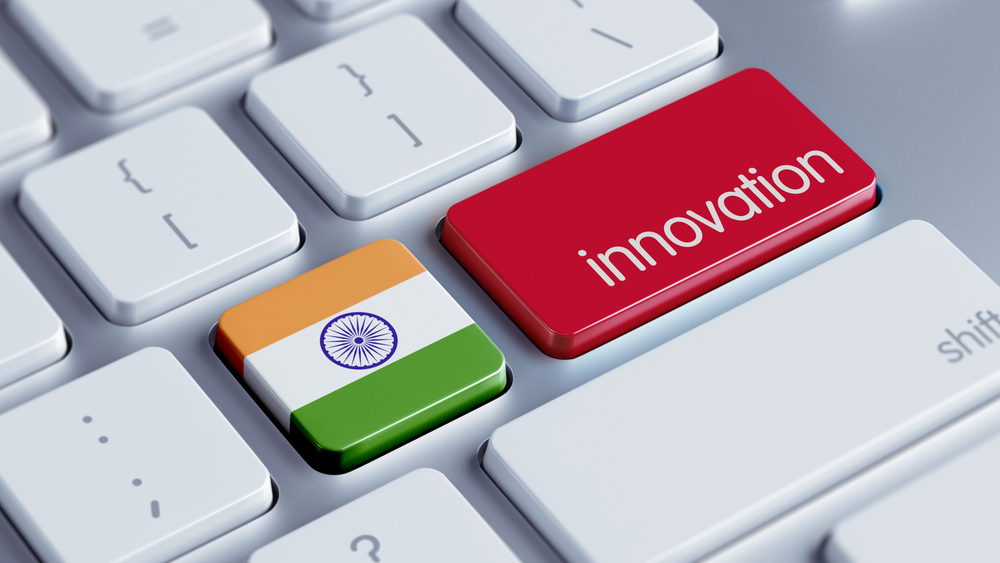 COVID-19 is having an unprecedented impact on the economy, disrupting various sectors and business units. To help the economy recover, strengthen supply chains across industries, and promote domestic production, the government has announced an INR 20 lakh crore economic package under the Aatmnirbhar Bharat Abhiyan. The mission is to make India self-reliant in key economic sectors and improve resilience to future geo-economic shocks. While the package targets a wide array of sectors, a few key ones especially lend themselves to innovations and widespread participation by the MSME and startup ecosystem of the country. 
• Healthcare
COVID-19 has acquainted India to the fact that domestic innovators can develop high quality healthcare solutions at par with global competitors. Moreover, these solutions are usually adapted for local conditions and are significantly more affordable. 
Indian innovators felt a strong pull effect due to the need to fulfill a nationwide demand for high quality and affordable healthcare solutions spanning Diagnostics/ Tests, Personnel Protective Equipment, Critical Care Equipment/ Ventilators, Cold Storage for Transportation, and Recuperative/ Assistive devices to fight the pandemic. This urgent pull effect coupled with the lack of global supplies due to restrictions and lockdowns, and nimble action by stakeholders ranging from regulatory authorities (ICMR and CDSCO), venture capital ecosystem (100 crore ACT Grants Fund), institutions (Invest India, Office of Principal Scientific Adviser to the Government of India) and innovators (startups, researchers) enabled a rapid launch of products and services for use by citizens. In fact, the record expansion of the PPE manufacturing industry in India, from almost non-existent local production to now the world's 2nd largest producer, producing more than 5 lakh PPEs per day, is a clear indication of India's untapped potential. 
The COVID-19 pandemic should be taken as a template to streamline operational processes and build preparedness for such future pandemics. For an Aatma Nirbhar Bharat (Self-Reliant India), the government is focusing on primary healthcare and improved facilities at grassroots health institutions. Steps are also being discussed to enable preparedness for future pandemics such as separate hospital blocks for infectious diseases and stronger and integrated lab networks. The blueprint for the National Digital Health Mission will be expedited for a better use of technology in the healthcare services. This creates prospects for R&D, and the opportunity for India to become a leader in digital health services globally. 
Apart from telemedicine and digital hospital/ patient management, some other areas of opportunity include early stage detection and monitoring of diseases, AI/ ML for testing, triaging and monitoring patients, medical robotics, low cost medical equipment transportation for bio-specimen, and mental health support. 
• Agriculture/ Food Processing 
A large proportion of the Indian population is dependent on agriculture, the majority of which is made up of small and medium farmers. There is tremendous potential for agri-tech startups to enhance rural livelihoods and reduce costs associated with climatic uncertainties and traditional farming practices. To enable this, financial credits/ concessional loans have been provided as a part of Aatma Nirbhar Bharat Abhiyan to boost crop management, repayment, efficiency of rural banks, and infrastructure development. Advancements in technologies which can improve the quality of agricultural produce such as IOT/ analytics/ blockchain for climate intelligence, forecasting solutions, machine learning to identify crop stages, artificial intelligence to reduce crop wastage, soil health monitoring, plant image recognition, geospatial tracking, and sustainable packing, can help achieve this goal. 
Moreover, an Agricultural Infrastructure Fund of INR 1 lakh crore has also been set up for cold chain and post-harvest management infrastructure. This presents opportunities for innovative solutions for cold chain storage and supply chain management for pre- and post-harvest crops.
Furthermore, to enable serving of the increasing demand for organic products in urban areas with people willing to pay a premium for quality-assured food, a separate INR 10,000 crore scheme has been set up to support Micro Food Enterprises (MFEs) attain FSSAI food standards, build brands, and integrate with retail markets. This will further help India reach untapped export markets.  
Even animal husbandry has been targeted for improvement wherein the Animal Husbandry Infrastructure Development Fund of INR 15,000 crore for private dairy processing and management presents opportunities for innovations targeted at cattle disease management and intelligent livestock tracking. An additional INR 20,000 crore has been allocated for fishermen with an aim to increase fish production, employment, and export. This will enable fledgling startups working on innovations for water quality testing, water treatment, AI monitoring of aquafauna to flourish.  
The Cabinet's decision to allow formers to sell directly through e-trading platforms to entities of their choice instead of being confined to state mandis is another gamechanger. This will enable contract farming and inter-state trade. However, breakthroughs are needed in areas of transportation, logistics, and digital access and payments to enable widespread prosperity. Thus, focus must be on production, distribution, and management of food i.e., the complete agricultural value chain.
 • Education
The pandemic has caused educational institutions to suspend attendance, delay examinations and hurriedly identify online learning tools since students are restricted to their homes. To enable innovation, the National Education Policy is announced to be modified to be more technology oriented. The government has also launched the PM e-Vidya Program with the objective of educating students through digital platforms. Some highlights include Diksha platform for e-content and QR coded energized book for all the classes, TV channel for classes 1st to 12th, radio podcasts/ special e-content for virtually and hearing impaired, and permission to top 100 universities to start online courses from May 30, 2020 onwards.  Digital learning has tremendous scope otherwise as well and has been gaining popularity over the years, to augment regular educational channels. The current pandemic has only accelerated the pace of technology adoption in this sector. 
The focus on virtual education creates opportunities for AR/ VR for customized learning, systems for conducting remote exams, innovative tools for attendance monitoring, gamification, adaptive learning, low cost hardware for distance learning, mental health support for teachers and students, and upgradation of teachers' skills to adapt to digital education.  
While most private institutions across the globe are being able to conduct classes and examinations online, India is facing issues due to a digital divide. Although India is the 2nd largest online market in the world, students belonging to rural areas, remote districts and economically backward families lack the resources to a fast-digital world. Thus, this not only highlights the role of telecom services in the education sector but also underlines the most crucial sector for India– Infrastructure.
• Infrastructure 
To meet the target of $ 5 Trillion economy by 2025, be self-sufficient, become a global manufacturing hub, growth of infrastructure is key.
The National Infrastructure Pipeline (NIP) is a major step with investments over INR 100 lakh crore to be made by the government to build world-class infrastructural facilities. With 65 per cent of India's population residing in rural areas, rural infrastructure needs to be upgraded to ensure basic amenities to rural population. Seeing the plight of migrant workers, the state governments have been permitted to use the state disaster response fund, funded by the Centre, for setting up shelters for migrants and providing them with food and water. Further, Cluster Upgradation Scheme (IIUS) is to be implemented in states for industrial cluster upgradation of common infrastructure facilities and connectivity. 
Infrastructure ranging from physical structures to digital highways attract innovations in a wide range of areas– construction materials for roads and railways, green buildings, smart energy meters, building management system, waste and water treatment, predictive maintenance/ IOT, telecommunications, sensors, security solutions for airports, consignment tracking for shipments, AI for work-flow management, and drone surveillance. It is critical to implement these and other solutions at-scale to mitigate the nation's infrastructure deficiencies and enable other sectors of the economy to flourish.
Innovation will have a major role in accelerating India's growth story. The uncertainty created by the pandemic and the allocation of the relief package for an Aatma Nirbhar Bharat, presents opportunities for innovative disruptions across sectors. However, the nation can leverage its existing skill and innovation base in Healthcare, Agriculture, Education, and Infrastructure, to help fast-track the creation of a resilient, self-sufficient 'New India'.
#Covid_19