India's Road Towards Being An Economic Powerhouse Is Paved On Steel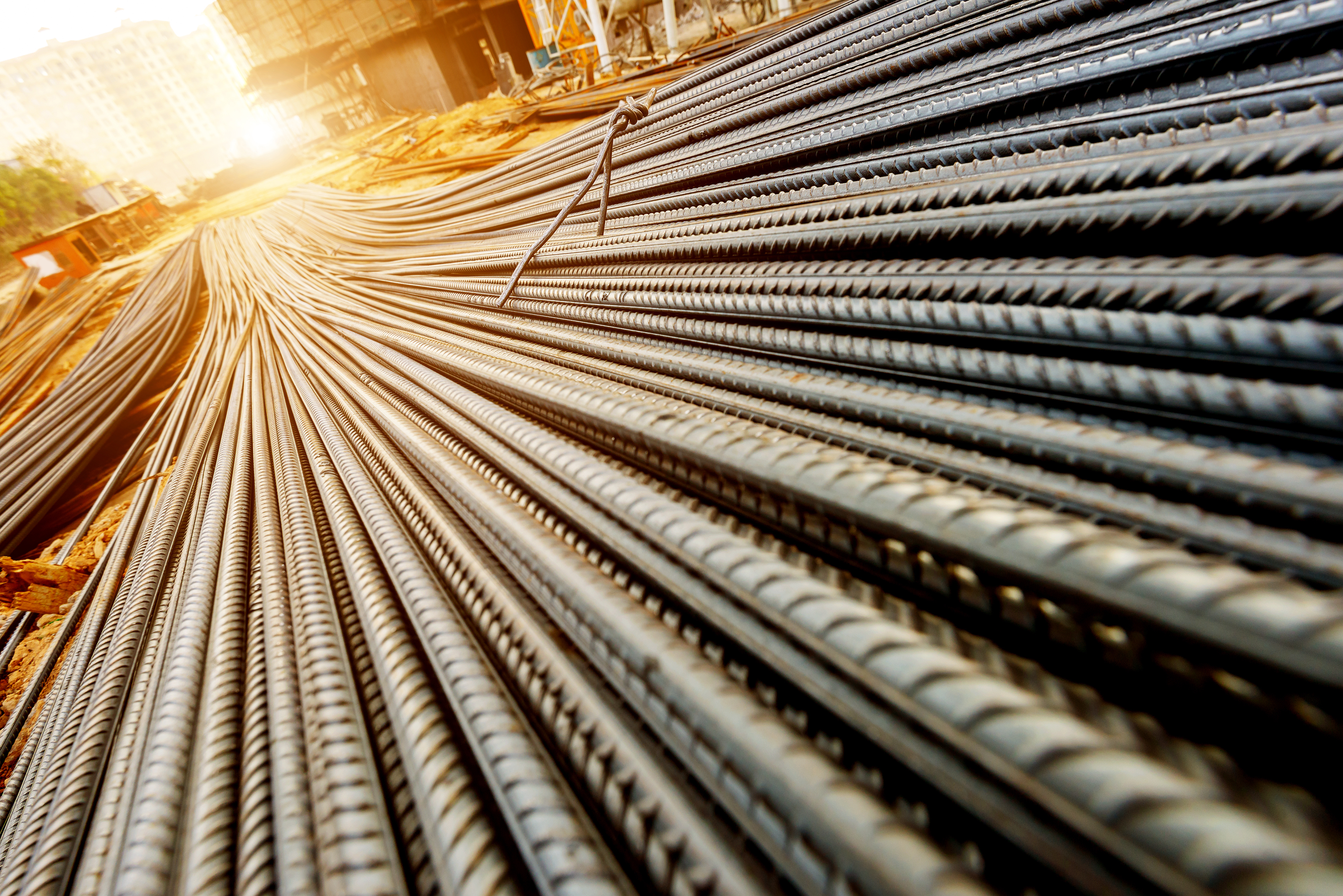 Steel – The Game Changer
As India focusses on making itself a manufacturing house through the Make in India campaign, one article of trade that will fuel its rise the most is steel. Steel is one commodity that is used almost everywhere. It is used in making the house you live in, the car you drive, the utensils you eat in, the cans you drink your soda from or the ruler you use to make measurements from. It finds usage in a plethora of sectors, including construction & infrastructure, engineering, and fabrication, automotive, and packaging.
Steel has an output multiplier effect of 1.4x, while it has an employment multiplier effect of 6.8x. Further, India has now overtaken Japan to become the world's second largest producer of crude steel, producing >100 MT of it annually. The nation became a net exporter of steel in 2016-17. Steel now contributes ~2% to India's GDP and employs ~5 lakh, people, directly and 20 lakh people indirectly.
Moreover, India's strategic location marked by a long coastline to enable exports and imports makes it a key player in the global steel market. These stats alone are reflective of the importance of steel propelling the country's growth beyond 7% Y-o-Y growth.
India's Scenario – Supply
India has a competitive advantage in steel production, owing to the following:
indigenous availability of two key inputs of steel production- high-grade iron ore and non-coking coal
a growing domestic and global market for steel, 
a strong MSME sector, and 
a young workforce with competitive labor costs.
India's current per capita consumption of steel stands at a staggering 69 kg, which is very low compared with the global average of 208 kg. The number drops to 10kg if we look at the rural areas in the nation, indicating a strong growth potential that India can reach in terms of consumption.
In terms of geography, Jharkhand, Chattisgarh, Odisha, and Karnataka are the key steel producing states in India, with both iron ore mines and BF-BOF (Blast Furnace-Basic Oxygen Furnace) steel capacities in these regions. These states house key steel plants in India, including:
Integrated plants under Steel Authority of India Limited (SAIL) in Bhilai, Rourkela, Bokaro, Durgapur, and Bumper
Tata Steel's largest steel plant in Jamshedpur
Rashtriya Ispat Nigam Ltd. (RINL) steel plant in Vishakhapatnam 
SAIL's alloy and special steel plants in Bhadrawati and Salem 
The country also has SEZs in Odisha, Tamil Nadu, and Maharashtra.
Majority of the steel in India is produced through the BF-BOF route. As of March 2016, India has 308 sponge iron producers that use iron ore/pellets and non-coking coal/gas to provide feedstock for steel production. It also has 47 electric arc furnaces that use sponge iron and/or melting scrap to produce semi-finished steel and 1,392 re-rollers that roll out semi-finished steel into finished steel products for consumer end-use.
India's scenario – Demand
India is the third largest consumer of finished steel and is expected to surpass the US in terms of steel consumption by 2019. It is forecast to witness a huge demand of steel, driven by affordable housing (planned greater construction in urban and rural areas), expansion of railway networks, development of domestic shipbuilding industry, opening up of defense sector for private participation, and the growth in the automobile sector. In fact, the demand is expected to grow threefold to reach 230 MT by 2030-31.
Deficiencies in Indian Ecosystem
Although it has become the world's second-largest crude steel producer and is expected to become the second largest consumer soon, the nation is still far from being self sufficient when it comes to production of high-grade steel, namely automotive steel, electrical steel, and special steels and alloys (for power equipment, aerospace, defense, and nuclear applications).
The steel sector is marked by the limited availability of essential raw materials (such as high-grade lumpy manganese ore and chromite, coking coal, steel grade limestone, refractory raw materials, nickel, and ferrous scrap). Due to the shortage of domestic coking coal in quantity as well as quality, pig iron producers/BF operators in India have to significantly depend on imports.
The Government Push
Keeping the above pointers in mind, the government has formulated the National Steel Policy 2017, with an aim to create a technologically advanced and globally competitive steel industry that promotes economic growth. The policy aims to achieve self-sufficiency in steel production by providing adequate policy support and guidance to private manufacturers, MSME steel producers, CPSEs and encourage capacity additions. It also aims at the development of globally competitive steel production capabilities, cost-efficient production and domestic availability of iron ore, coking coal and natural gas, facilitation of investment in overseas asset acquisitions of raw materials, and enhancement of domestic steel demand.
Apart from increasing India's per capita consumption to 160 kgs by 2030-31, one of the key mandates of the policy is to domestically meet the entire demand of automotive steel (for high-end applications), electrical steel, and special steel and alloys for strategic applications by 2030-31. The policy aims to enhance India's presence in the global value-added/high-grade steel market.
The government has pledged to encourage JVs for production and development of advanced products. It will also facilitate the transfer of technology for the production of automotive steel and other special steel alloys.
As per the National Steel Policy, 100% FDI is allowed in the steel sector through the automatic route. Further, to promote domestic manufacturing, the government has hiked export duty on iron ore to 30%. Also, the policy states that preference would be given to domestically manufactured iron and steel products in government procurement.
To promote Research & Development in the steel sector, the government has approved 26 projects under the 14th Finance Commission (2019-20), with the financial assistance of ~ $25 mn. It has also set up an industry driven institutional mechanism – Steel Research & Technology Mission of India (SRTMI) – with an initial corpus of ~ $31 mn, to focus on high-end research.
To ensure optimal growth of the industry and avoid situations of over or under capacity, the Ministry of Steel will facilitate setting up of SPVs in mineral-rich states of Odisha, Chattisgarh, Jharkhand, and Karnataka. It will work with all the relevant stakeholders to monitor investments into the steel industry as well.
Ambitious Projects and Plans – Opportunities
Housing: The government has launched key schemes such as Housing for all by 2022 (under which 20 mn affordable houses will be built by March 2022), Pradhan Mantri Awas Yojna and Saansad Adarsh Gram Yojna, which provide a huge opportunity for usage of steel-intensive structures and designs.
Construction: There is also immense potential in commercial and residential buildings and flyovers. Construction of ~20,000 km of the highway is being undertaken currently in the nation to expand the nation's highway network to ~50,000 km. Additionally, investment of $ 650 bn is forecast over the next 20 years, which will entail significant consumption of steel.
Railways: The expansion work undertaken by Indian railways will also require significant quantities of steel for the laying of tracks and construction of foot over bridges, rail coaches, railway stations, steel-based railway colony building (primarily in seismic prone areas), dedicated freight corridors and superfast rail corridors.
Establishment of steel plants along the coast under the Sagarmala project will be undertaken to facilitate import of scarce raw materials and export of steel products.
The Road Ahead:
With changing dynamics of global trade relations taking a toll on countries' steel supply chains, and the Indian government continuing to focus on keeping economic growth over 7%, the Indian steel sector is set to become the key weapon in the nation's road towards becoming an economic powerhouse.