Is India ready for a food processing revolution?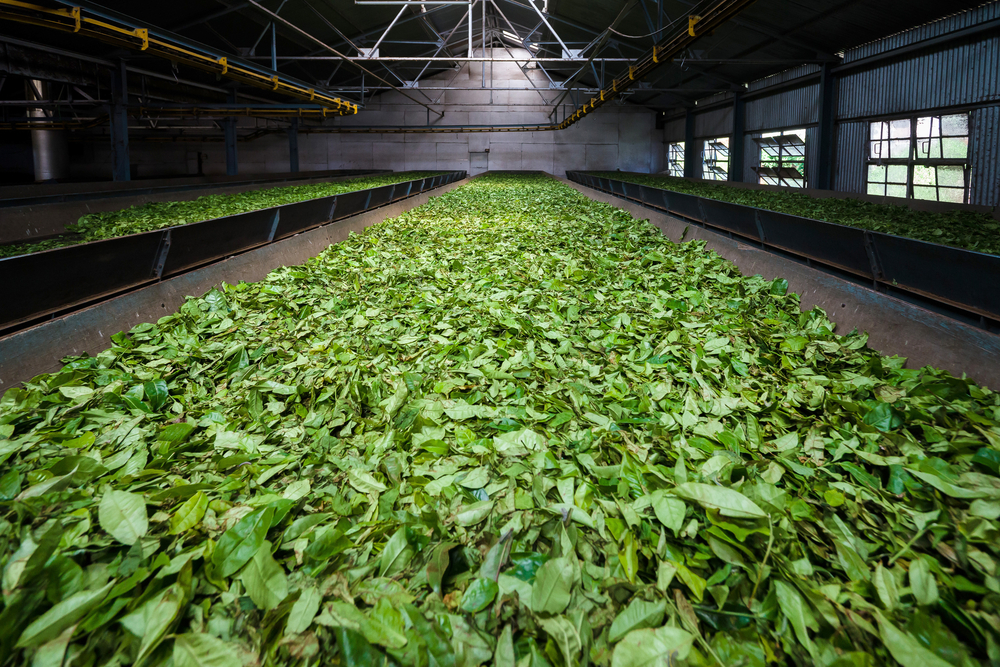 In the beginning of March, Prime Minister Narendra Modi emphasized upon the need to revamp food processing in the country through public-private partnerships - "There is a need for post-harvest revolution or food processing revolution, and value additions." – he stated.  
Performance of the Indian Food Processing Sector 
The Honorable PM's statement is linked to India's vast potential to emerge as a leading food processing economy. According to the Economic Survey 2021, food processing industries (FPI) have been growing at an average annual growth rate of around 9.99% for the five financial years ending 2018-19. Compared to agriculture (growing at 3.12%) and manufacturing (growing at 8.25%) over the same period at 2011-12 prices, the food processing sector embodies a significant segment of the Indian economy in terms of its contribution to GDP, employment, and investment. 
Potential of the Indian Food Processing Sector 
Various factors create an enabling eco-system for the Indian food processing sector. Geographic factors such as different soil types and different climate types create suitable supply-side conditions for the cultivation of diverse food crops. In line with this, India currently ranks first in the production of food products such as milk, ginger, banana, guava, papaya, mango and is the second-largest producer of rice, wheat, potato, sugarcane, cashew nut and tea. 
Further, demographic factors such as a growing trend towards urbanization create favorable demand side conditions. According to the Census 2011, the total urban population constitutes 31.16% of the population – exemplifying increased disposal incomes, changing lifestyles and rising demands for processed food. 
The bridge between the demand and supply-side conditions lies in the policy level factors. In 2016, the government allowed 100% FDI in the food processing sector through the automatic route. Existing infrastructure such as the Kisan Rail and Krishi Udan, as well as the vast networks of SHGs and FPOs under the DAY-NRLM scheme offer opportunities to bolster food processing efforts, while also promoting local foods and traditional products such as pickle, papad etc. 
Furthermore, recent government initiatives such as the Prime Minister-Formalization of Micro Food Processing Enterprises (PM-FME) Scheme (under the Atma Nirbhar Bharat Abhiyan) seek to benefit 2 lakh micro food processing units through credit linked subsidy, while adopting a One District One Product (ODOP) approach. Similarly, a significant impetus to the country's food processing infrastructure is envisioned under the Pradhan Mantri Kisan SAMPADA Yojana, through its focused implementation of mega-food parks and integrated cold chain supply chains.  
Barriers to the growth of Food Processing Sector 
While the food processing sector benefits from a relatively robust eco-system and can contribute significantly to India's GDP, there continue to be barriers preventing it from achieving its potential. The NITI Aayog Strategy for New India identifies the lack of adequate and efficient cold chain infrastructure as a key supply-side bottleneck, one that leads to massive post-harvest losses (mostly of perishables) estimated at INR 92,561 crore annually. The uneven geographic distribution of cold storage infrastructure also contributes to regional level disparities. 
Further, logistical barriers relating to quality and connectivity are also observed to pose supply-side challenges. For instance, Indian national highways while accounting for 2% of the total road network carry 40% of all cargo – exemplifying the burden on the existing road networks and potential for congestion, which is detrimental for food (and particularly perishables) transport. 
Supply-side bottlenecks feed into demand-side bottlenecks. Given that countries across the world have stringent guidelines for the import of food and agricultural products, the probability of exports from India getting rejected increases with the lack of adequate cold chain infrastructure. In fact, the NITI Aayog Strategy for New India notes that the European Union (EU) has raised more notifications, issued more rejections and destroyed more consignments from India as compared to consignments from other developing countries such as Turkey, Brazil, China and Vietnam.
Way Forward 
India stands poised to reap significant benefits from an emerging sector – food processing, one that has grown rapidly in the last five years and holds the potential to create employment, economic growth, and FDI. It represents the next step for an agrarian nation like India, to utilize its vast food produce base and establish inter-sectoral links with industries. At the same time, infrastructural and logistical bottlenecks undercut the sector's potential and hamper external trade gains. In this context, there is an urgent need to involve private sector participation in a sector that has traditionally seen large-scale public investment. 
Innovation in the form of PPP models hold the potential to revamp existing infrastructure, strengthen the supply chain and explore convergence with private logistical networks. Such a model also creates pathways for private sector expertise, technology, and resources supplementing government initiatives, while sharing risks, costs, and ideas. In doing so, a food processing revolution can be unleashed – in line with the Honorable PM's statement – thereby, creating generations of 'agri-preneurs' in New India. 
This blog has been authored by Rai Sengupta.