Implementing Blockchain in India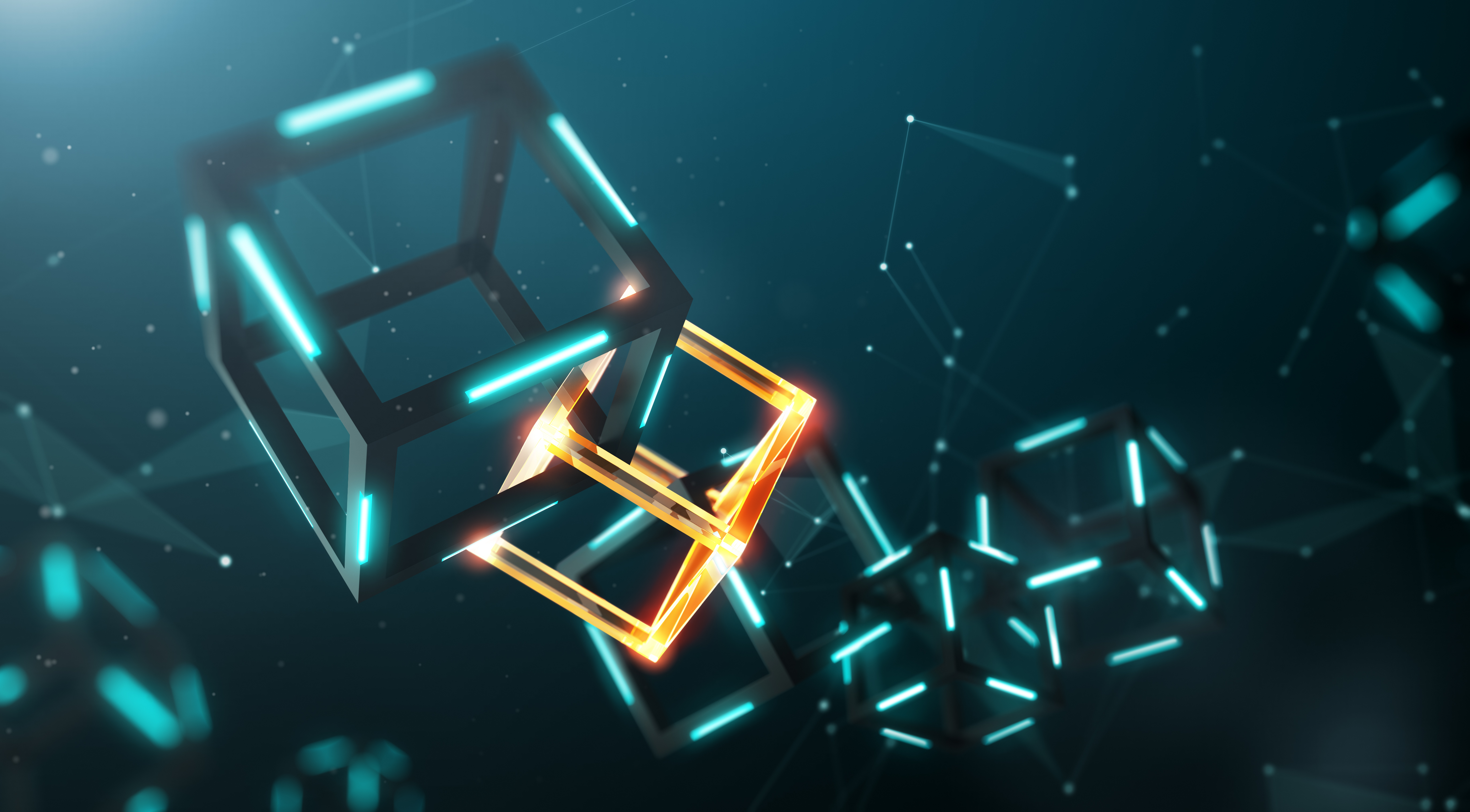 Made famous by cryptocurrencies like Bitcoin, Blockchain can be termed as a decentralized ledger of transactions. In other words, it is a method of organizing data in aggregated ordered "blocks" that are "chained" together by state-of-the-art cryptography. 
Understanding Blockchain
CBInsights defines Blockchain as a "technology that offers a way for untrusted parties to reach agreement on a common digital history. A common digital history is important because digital assets and transactions are in theory easily faked and/ or duplicated. Blockchain technology solves this problem without using a trusted intermediary." 
Some key features of blockchain technology: 
 
| | |
| --- | --- |
| Key Feature | Description |
| Near real-time | Blockchain enables near real-time settlement of recorded transactions, removing friction and reducing risk |
| No intermediary | Blockchain technology is based on cryptographic proof instead of trust, allowing any two parties to transact directly with each other without the need for a trusted third party (Image 1.0) |
| Distributed Ledger | Peer-to-peer distributed network records the public history of transactions. Blockchain is distributed and highly available. Blockchain does not typically preserve the identities of the parties or the transaction data, only the proof of the transaction existence. |
| Irreversibility and  Immutability | The blockchain contains a certain verifiable record of every single transaction ever made. This prevents past blocks from being altered and in terms stops double spending, fraud, abuse, and manipulation of transactions. |
| Smart Contracts | Stored procedures executed in a Blockchain to process pre-defined business steps and execute a commercially/ legally enforceable transaction without involvement of an intermediary. |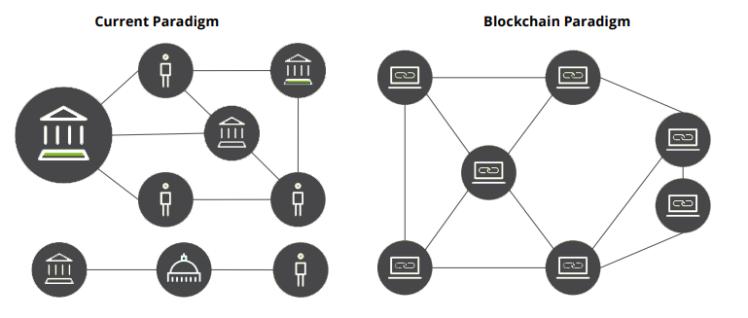 Today, blockchain is a powerful innovation that has the potential to impact the world economy by enhancing efficiency, streamlining processes and offering genuine privacy protection. The technology is widely explored across industries and multiple use cases are being experimented. Despite the obvious use of blockchain in the financial service industry, nonfinancial players from retail, travel, healthcare, telecommunications, and public sector industries are exploring uses of blockchain. For instance, in retail, the blockchain solution uses a chatbot to store warranty receipts on the ledger, thereby building a tracking history of ownership. In Oil and Gas, a blockchain based tracking of oil through the entire supply chain leads to an indisputable view of all events through the lifecycle of the asset. Blockchain-based Patient Record Management systems enable companies to simplify claim processing, secure medical records, monitor the pharmaceuticals supply chain and collaborate with network stakeholders. Blockchain-based land registration system reduces the risk of manual errors while creating more secure processes for transferring ownership of documents. 
Blockchain in India 
Blockchain has the ability to accelerate governmental capabilities and affect functions like public benefits, healthcare, and education. Thanks to the new forward-looking digital outlook of the country, India has been quick to realize the potential of blockchain in good governance. India has witnessed several proof of concepts to demonstrate blockchain applications in banking, insurance and managing land records.  IDRBT, the technology arm of Reserve Bank of India (RBI), led two PoCs – domestic trade finance letter of credit and enhanced information for payments – by involving banks and technology firms like Infosys and IBM. General insurance companies also worked on a pilot to track health insurance policies using blockchain. Andhra Pradesh is the first state in the country to introduce blockchain in land records and is also setting up a Blockchain Centre of Excellence to set up the country's first Blockchain state. Other states like Maharashtra, Karnataka, Kerala and Rajasthan are following the lead.
The NITI Aayog is working on a national strategy to leverage blockchain technology. According to Economic Times, NITI Aayog's discussion paper is to be released by April 2018, and post-industrial consultations, it plans to release the final policy paper by July 2018.  The Aayog is also working on the India-Chain project, an idea where common blockchain infrastructure will utilise some of the digital infrastructure that is already present in the country. According to NITI Aayog official, "Compared to the rest of the world, we (India) are quite advanced. We have Aadhar, we have the unified Payments Interface (UPI). Companies don't have to build the architecture again, they can utilise the underline technology."
With the budget allocation for Digital India almost doubling in 2018, the government is driving its commitment to improve accessibility and inclusiveness across the country. The digitally connected economy will strengthen industries and allow sectors to penetrate the remote, rural pockets of the country. The Finance Minister's Budget Speech set the tone for the country to "explore the use of blockchain technology proactively for ushering in the digital economy."