Iconic Sites: India's Port of Call to the World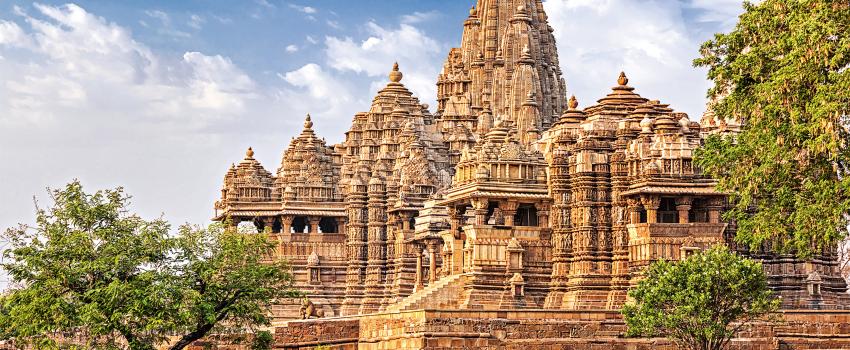 The Grand Bazaar in Istanbul may not have made the cut to the Seven Wonders of the World, yet it still attracts eleven times more tourists as compared to the Taj Mahal, which witnesses footfalls in the range of 7-8 mn annually, of which only about 0.8 mn is from overseas. This stratospheric difference in numbers is indicative of not only the unutilized potential that is our iconic sites, but also puts in perspective that tourism can become the engine for job-led growth given the sector's inter-linkages with other industries.
Despite the boon of having a diverse geographical landscape comprising vast beaches, dense forests, wide expanses of desert, the Himalayan peaks and palatial heritage properties, India attracts only a fraction of world's foreign tourist arrivals (FTA's) which is currently less than 1% of the global FTA's. Tourism industry in India is an efficient and natural vehicle for promoting inclusive growth in the country. To leverage the valuable vehicle for fostering growth, need of the hour is to holistically develop marquee sites in India to global standards. The Government of India proposes to develop ten prominent tourist sites into iconic tourism destinations by following an all-inclusive approach which warrants fulfilling infrastructural gaps, increasing capital investments, the advent of technology, marketing and promotional campaigns, and skill development.
Infrastructure
Tourism holds a place of strategic importance due to its significant economic multiplier effect which leads to the creation of exponential employment opportunities. To a large extent, it depends on the existing common infrastructure including roadways, railways, waterways, aviation connectivity etc. Capitalizing upon the rapid rollout of new infrastructure in the country will act as a catalyst in driving the economic growth. Quality of mode of transportation, last mile connectivity, wayside and en-route amenities will play a significant role in attracting and sustaining footfalls.
Capital Investments
Public sector funding by the government and attracting private sector interventions will unify key stakeholders in the tourism sector to create a roadmap to maximize India's investment potential. The underpenetrated hospitality market, fragmented handicrafts industry, bourgeoning F&B space, tourism-centric services, bed and breakfasts, alternative accommodations etc. manifest themselves as monumental opportunities to attract private investments. Not only will these be contributing factors in scaling the enabling infrastructure, but also add exponentially to overall consumption.
Technology
While travel in India has traditionally been confined to heritage destinations, pilgrimages and traversing the common tracks, the last five years have also seen a structural shift in the industry in which wanderlusts have evolved to experiential journeys. Capitalizing on this change and an app-ready clientele, startups employing technology to aggregate fragmented markets and creating experiences with a local focus are redesigning the travel and hospitality segment in India. Virtual reality, artificial intelligence and holographic entertainment worlds can be capitalized upon to amplify the overall experience for a tourist visiting these iconic destinations.
Employment Generation
For every 30 tourists, 1 core tourism job gets created which then adds another 1.5 jobs in related sectors. A significant percentage of these jobs that are generated are for low-skilled workers, first-timers and women – the type of job opportunities that are in scarce supply. The sector also has scope to create micro and small entrepreneurs, thereby empowering local communities, directly or indirectly related to tourism.
Skill Development
The tourism sector has been a harbinger of 'more inclusive growth' in India by promoting other industries in the economy through backward and forward linkages and generating employment in various sectors such as hospitality, travel, entertainment, wellness etc. Constant skilling, reskilling and up-skilling of large manpower to fulfill the industry requirement plays a crucial role in bridging the demand-supply gap. Elevating a tourism destination to an iconic tourism destination merits gold-class service and service providers.
Marketing and Promotional Campaigns
Marketing and promotional campaigns will be vital agents to create awareness and generate a recall value in the minds of the tourists. A unique brand identity, brand essence and social media influencers will be of paramount importance to create and sustain a buzz around these iconic sites.