Ladakh: The Future Hub of Mountaineering and Ice Climbing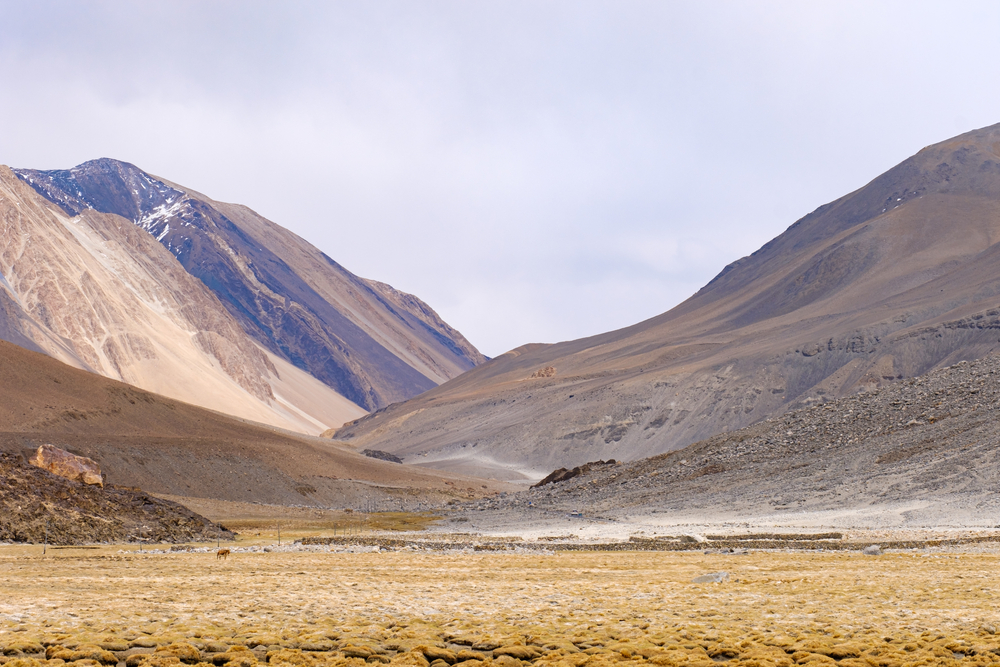 Ladakh, the roof of India, is one of the most unique destinations of the country, offering a blend of nature, spirituality, and adventure sports. The union territory is located between the Karakoram mountain ranges to the north and the Himalayas to the south. It is situated at a height of 11,400 ft. The tourism sector in the region contributes to 50% of Ladakh's GDP and employs many people in related sectors like transportation, hotels and catering services, and cottage industries. In 2020, the industry was estimated to be around INR 600 crore ($84 mn). The sites and nature present in the territory of Ladakh have led to it becoming a "must-visit" destination for people across the world. 
Mountaineering is an activity wherein a person climbs a mountain to reach its peak. Ladakh is a paradise for adventure enthusiasts and the region is every mountaineer's dream for various reasons. The top of the mountain offers a breath-taking panoramic site and the terrains available work to both challenge professional hikers as well as give an opportunity to novices to pursue their passion. There are multiple peaks that exceed 6000 ft. in Ladakh and Stok Kangri is one of the most popular and difficult peaks open to mountaineers. 
Over and above the range of peaks, Ladakh offers highly experienced mountaineering guides and people from all over the world, particularly Europe and Australia choose Ladakh to experience this activity. 
Currently, international climbers, who wish to hike in this region must first travel to Delhi to gain approvals and passes from the Indian Mountaineering Foundation (IMF) which often can result in a delay of their travel timelines. Moreover, these hikers are also required to travel back to Delhi to give feedback on their experience and complete other paperwork. With regards to this, the Ladakh Mountain Guides Association is working with the Tourism Department of Leh on both simplifying and digitalizing this long process. It is hoped that the IMF stations relevant authority figures in Leh itself which shall help make the process easier for travellers, especially those coming from international destinations. Further, making all permission processes online, showing the availability of peaks online in real-time, and allowing climbers to book fixed slots will help avoid overcrowding in peak seasons and will be beneficial for both the convenience of the tourists and for promoting the region.
One of the challenges that exists in taking this activity to the next level in Ladakh is also that there is a 2-3 year waiting period for young guides to get admission into the top recognized mountaineering institutes in India like Nehru Institute of Mountaineering in Uttarkashi, and Himalayan Mountaineering Institute in Darjeeling. This highlights the need to open an institute for mountaineering in Ladakh itself. Further, the IMF should also hold regular training and offer skill development courses for the guides. Satellite phones, which were earlier banned, can now be rented from the UT administration when going to certain peaks, but the guides have no knowledge on how to attain these devices and need to be given instructions for renting these phones.
Another challenge that exists is the popularity of Nepal for mountain climbing due to Mount Everest. The Tourism Department of Leh could market the advantages India offers as it houses most of the good Himalayan peaks and is a more affordable destination for climbers than Nepal, to counter this challenge. The union territory of Ladakh has already started working on easing the accessibility of peaks by using 2 Pavan Hans helicopters to transport travellers, making the journey from Kargil to Zanskar, and Leh to Zanskar easier and shorter. The distance can now be covered in 45 minutes only.
A new activity that is gaining popularity in the region is that of ice climbing. Ice climbing is an activity in which a person ascends inclined ice structures. Currently, however, the only available destinations for this activity are naturally occurring waterfalls that freeze during the winter such as those in Nubra Valley. The Tourism Department of Leh could look at developing appropriate infrastructure across the region for this activity to gain more tourists than it already does.
Mountaineering and Ice climbing are activities that should be heavily promoted in Ladakh as they will not only give a boost to the tourism economy but will also help in supporting the local population.
 
This blog has been authored by Arjun Bahadur.