Have you heard of the exciting startups of Ladakh?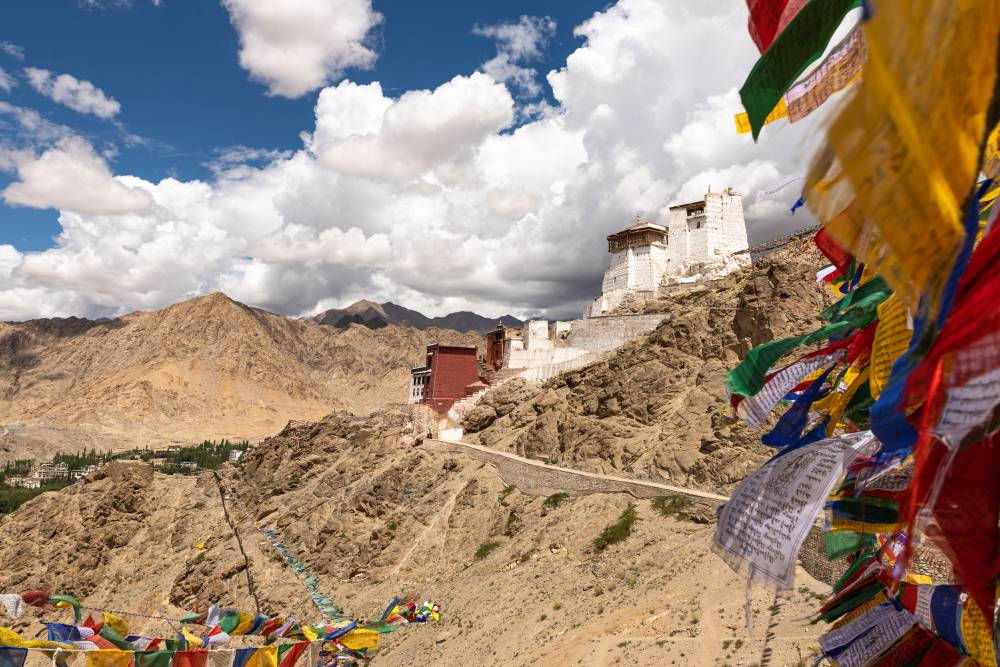 On a historic day when Ladakh has become a union territory, I want to point out in this essay a few of the most exciting entrepreneurial ventures from the Himalayan region. Ladakh is often discussed for the famed beauty of its landscape and architecture but not enough, I feel, for the exciting work done by its entrepreneurs. 
The first organization I want to talk about is the wonderful women's cooperative Looms of Ladakh. It was started by G. Prasanna Ramaswamy, an Indian Administrative Service (IAS) officer, and his wife, Abhilasha Bahuguna, who were cashmere enthusiasts, and found like-minded local entrepreneurial people and crafts masters to build Looms of Ladakh dedicated to showcasing the handknitting and weaving skills of the region. It is now headed by another IAS officer Avni Lavasa and has managed to create its own online shop and a flagship store in Leh, the capital of Ladakh. Using money from its sales, the organization has even managed to create a fund which works as a social safety net for the local craftspeople who weave everything from shawls to poncho dresses and scarves for the brand. 
This is the kind of work that excites Nawang Phuntsog who owns the even more remotely located but no less wondrous Nomadic Woolen Mills. Born in a partly nomadic family of farmers and herders in Teri, a village around 90 kilometres from Leh, in the Changthang regions bordering Tibet, Phuntsog grew up taking care of his herd of sheep and goats whenever he was free from school. Later he travelled across India to train in cashmere production and then started his own company that specialises in selling garments and cloth made of authentic Ladakhi cashmere wool. 
Yet another fan of celebrating cashmere and pashmina (a variety of fine cashmere) from the region is Babar Afzal, the former McKinsey management consultant, who has become one of the most well-known champions of pashmina around the world with his Pashmina Goat Project. Afzal works with craftspeople to create unique pieces of pashmina and sells them around the world. Sometimes one piece can take up to two years to perfect before it hits and market and usually there is little or no artificial ingredient in the dyes or other elements used in these garments. Afzal has also started work on creating rare pieces of art made of pashmina for select collectors around the world. 
And then there is Sonam Wangchuk, the founder-director of the Students' Educational and Cultural Movement of Ladakh (SECMOL) who, apart from his work in education, and building an ice stupa to conserve water in the water-deficient region, has also pioneered FarmStays Ladakh which is a tourism project run by local women. 
There has also been interest in solar energy projects in the region, especially from Russian investors. With an ever-growing population of tourists travelling to Ladakh and new administrative impetus provided by its union territory status, Ladakh is poised for entrepreneurial rejuvenation.