The growing nutraceuticals market in India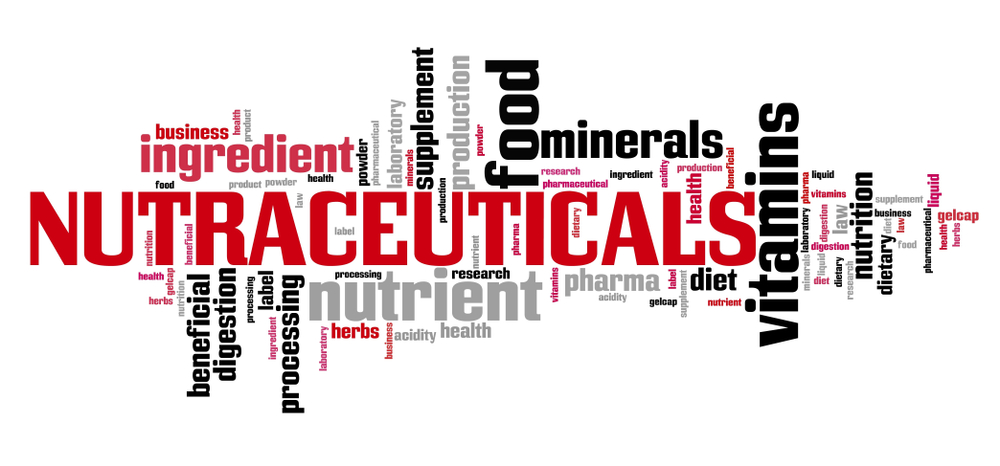 Nutraceuticals refer to products that are derived from herbal products, minerals, vitamins and dietary substances which are consumed for their physiological benefits or to boost immunity against diseases. The etymology of the term can be traced back to 1989, when Dr. Stephen De Felice, a medical practitioner introduced this segment to mainstream medicine and hence, invented 'nutraceuticals', a term derived from the confluence of 'nutrients' and 'pharmaceutical'.  

Despite the foreign origins to the word 'Nutraceuticals', what it entails is indigenous to India. India has had a rich heritage of herbal medicines and supplements, which have found resonance in our mythology and folklore. The nutraceuticals market in India is expected to grow from $ 4 billion in 2017 to $ 18 billion in 2025 in the backdrop of rising demand for dietary supplements from upper and middle class. 

The nutraceuticals market in India can be further divided into functional food, beverages and dietary supplements. While functional food includes items such as breakfast cereals, and fortified flour, functional beverages include commodities like sports drinks, fortified juices, and glucose. Dietary supplements, which constitute over 65 percent of the Indian nutraceuticals market, include commodities such as macronutrients, herbal and non-herbal extracts. It is this segment that draws major competition and is the home ground to firms like Amway, Himalaya, Dabur and Emami. This segment is growing at a rate of 17 percent, and hence, will drive the growth of the market.  

Propelling the demand for nutraceuticals in India, among other factors, is the fact that 15 percent of the population is undernourished in the country, and the government has taken several measures to reduce the same through various initiatives such as Integrated Child Development Services (ICDS), National Health Mission (NHM) and the mid-day meal scheme. As per a World Bank report on 'Nutrition in India', India loses nearly US$12 billion in Gross Domestic Product (GDP) to malnourishment.   However, interventions to alleviate the loss would cost just about US$ 524 million annually, thus, rendering a benefit-to-cost ratio of almost 23 times. This focus towards preventive care has also been accentuated due to the increasing costs of healthcare: 62 percent of the healthcare costs incurred in India are out-of-pocket expenditures. ; 60 percent of medical prescriptions by doctors in India include supplements.
 Furthermore, India has also seen an increase in wealth as a result of which, its middle income and high income households will drive nearly US$ 4 trillion of the country's incremental consumption by 2030. 
The strength of the Indian nutraceuticals market also emanates from certain supply drivers, which place it amongst the strongest markets in the world. Many of the supply drivers associated with the market are: 
•    Better GDP growth rate among the trillion-dollar economies; 
•    A large coastline spanning over 7,500 kms, with over 12 major and 200 minor ports make it an ideal manufacturing hub for the global value chain; 
•    India is home to largest number of US FDA approved plants located outside the US, a strong testament to its ability to line itself against global competitors; 
•    India has the lowest labour costs among South Asia and South East Asian Nations ; 
•    India has ample availability of ingredients – India is the world's second largest producer of fruits and vegetables, largest producer of milk and as of 2016, was the third largest market for active pharmaceutical ingredients; 
•    A significant increase in internet penetration has helped increase the availability and visibility of nutraceuticals in the market, due to which, by 2020, nearly 40 percent of the total spend on FMCG in India will be influenced by digital media, a market opportunity of over US $45 billion.   

As nutraceuticals offer opportunities for pharmaceuticals companies to make their products more consumer-oriented, and for food producers to create brands with a medical image, this convergence of medicine, food and technology is further likely to provide impetus to the food processing industry and retail sector in India, which are slated to rise to over US$958 billion by 2025 and US$1.7 trillion by 2026, respectively. Further, the nutraceuticals sector has also been opened up significantly to attract foreign investments: 100 percent FDI is permitted in the manufacturing sector under automatic route, and such entities are allowed to sell their products through wholesale, retail or e-commerce; 100 percent investment is also allowed under automatic route for pharmaceutical entities under greenfield investments, while it is 74 percent for brownfield investments, with government approval required beyond 74 percent.   Similarly, 100 percent FDI through government approval is allowed in food retailing with respect to food products manufactured in India. 

The growing demand for nutraceuticals has also helped give rise to ventures such as HealthKart, Patanjali, apart from creating room for further consolidation by global brands such as Cargill, Nestle, and Amway in the Indian market. Patanjali's stupendous performance of clocking over a billion dollars in revenue within a decade of its launch and the UK wellness giant, Holland & Barrett entering the Indian market are further testament to the huge potential of the Indian nutraceuticals market.  India's unique advantage of rich heritage and knowledge, availability of raw materials, growth in herbal extract manufacturers and a strong presence as a preferred supplier in many export markets make it a formidable contender in the global nutraceuticals market.