The Future of Mobility in India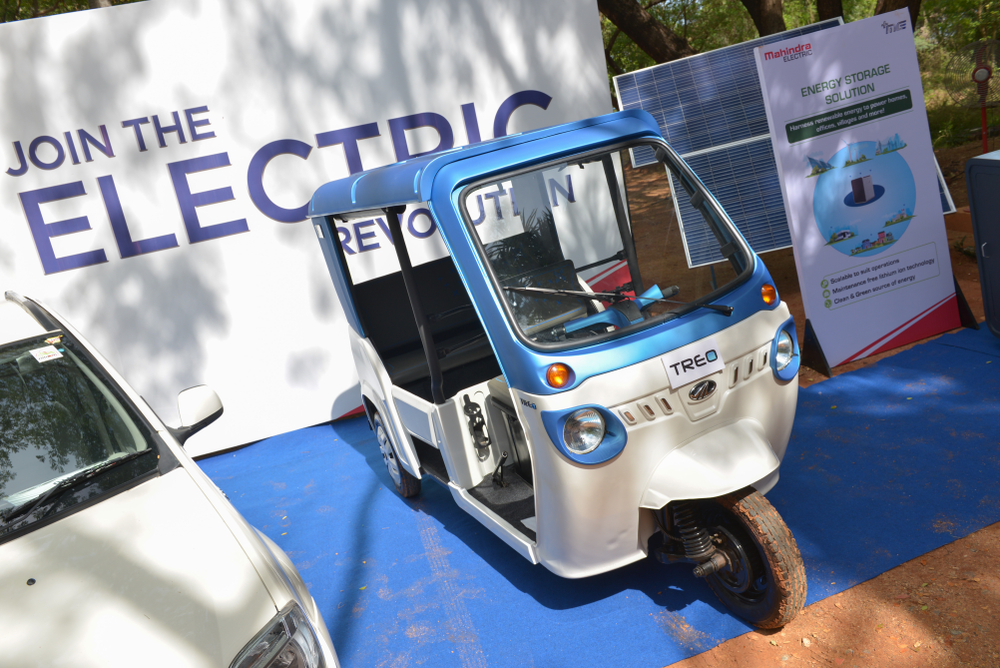 Mobility has become a critical economic factor both directly and as a means of providing the goods and services necessary for the foundation of economic life. It is central to leading a comfortable life in the cities and being part of urban life. Mobility is used for every aspect of life from earning the daily bread to helping become a part of the social circle. 
The desire for an easy and hassle-free life fulfilled by mobility comes with its own set of consequences. With the world of mobility being heavily reliant on private cars, the benefits come attached with costs. As a result, we are all facing issues like congestion, pollution, uneven access to economic opportunities, lack of adequate parking facilities in developing cities, as well as the more than 1.25 million people killed globally in car accidents every year.
Looking into the future of mobility, there now stands a chance to develop a transportation system which can facilitate thriving and vibrant communities in our cities and towns. Future mobility is about striving towards environment-friendly, integrated, automated and personalized travel on-demand. 
The world is set to experience key changes in mobility in the coming times. Trends such as electrification, shared mobility and autonomy are set to take off. Services like car-sharing and ride-hailing have already been at work in hundreds of cities around the world. New advancements like intelligent transportation systems, traffic management applications, robo-taxi and hyperloop are in the pipeline for enhanced mobility in major cities. 
Indigenously, the Indian mobility industry has been witnessing a silent revolution since electric rickshaws were first spotted in Delhi in 2010. 
The Indian automotive industry is the 4th largest industry in the world. The automobile exports from India grew by 15.54% during the financial year 2018. The government of India allows 100% FDI under the automatic route and has taken several initiatives in order to maintain global standards of mobility in the future. 
The recent initiatives taken are:
To develop India as a global manufacturing center and an R&D hub. Under NATRiP, plans are afoot to set up R&D centers at a total cost of $388.5 mn.
The Ministry of Heavy Industries has shortlisted 11 cities in the country for the introduction of EVs in their public transport systems under the FAME [Faster Adoption and Manufacturing of (Hybrid) and EVs in India] scheme. Approved the FAME-II scheme with a fund requirement $1.39 bn for FY 2020–22.
GOI will also set up incubation centers for startups working in EV space. 
The National Mission for Electric Mobility has launched the National Electric Mobility Mission Plan (NEMMP) - 2020 with an aim to invest INR 140 bn in the next 8 years for the development of electric infrastructure. 
The Electric Vehicle Policy 2019 was announced recently by the government. It offers to waive off - road taxes and registration charges till 2024 and provides hefty subsidies on charging equipment. 
To bolster the charging infrastructure, there is a de-licensed activity to set up a charging station and the electricity received from any company would be free of cost. 
Private charging stations are permitted at residential places, and any charging station can get electric power from any company through open access protocols.
Introduction of FASTag, a reloadable cashless tag which enables automatic deduction of toll charges. FASTag is presently operational at 180 toll plazas across national and state highways. 
To promote sustainable mobility, India has built one lakh kilometers of roads in at least 11 states using discarded plastic.
There have been many key developments and investments in India in the electric vehicle sector as well as the shared mobility sector. One example of such a development is of an initiative taken by the government in association with TATA Motors to replace old petrol and diesel cars with 10,000 electric cars in 2017. Interestingly, Bajaj Motors is also entering the electric mobility space by bringing back our favourite iconic Chetak in an all new upgraded avatar!
The recent consumer behaviour in India shows a certain willingness to pay for connected vehicles which will lead towards safer routes, improve road safety, prevent potential collisions and reduce traffic congestions. With the concept of shared mobility gaining momentum in India, millennials are doubtful about the need of owning a vehicle at all!
Given these far-reaching developments, India is undoubtedly on the path towards moving into the world of smart mobility with the lead already been picked up by the classic yet humble Indian auto-rickshaw!
This blog was authored by Kanika Verma.