Finance Minister announces fourth phase of the economic package for COVID-19 relief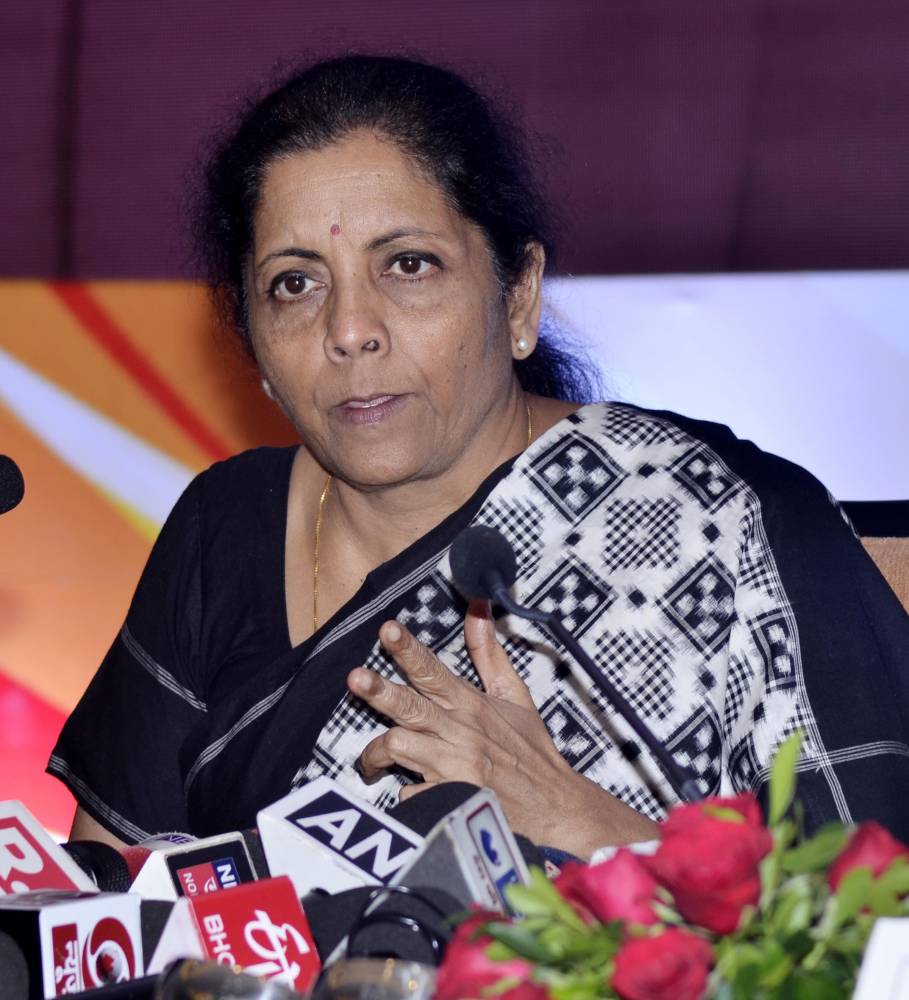 The Finance Minister Nirmala Sitharaman addressed her 4th press conference announcing the Government of India's roadmap towards Aatam Nirbhar Bharat today. It was stated that an Empowered Group of Secretaries has been formed to fast-track infrastructure investment, ranking states for investment attractiveness, project development cells have been formed, champion sectors being promoted
In the update the following sectors were highlighted: Coal, Minerals, Defence, Civil aviation, Power distribution companies in UTs, Space and Atomic energy.
The announcement declared that many sectors need policy simplification, to ensure easier access for people to understand what the sector can give and how they can participate in activities and bring about overall transparency. 
The structural reforms being announced today will impact those sectors which are new horizons of growth, unleashing new investment, boosting production and creating jobs.
The following are the updates for the Coal sector:
1.    Bringing in commercial mining in coal sector and the governments monopoly is being removed.
2.    Rs 50,000 crore will be spent by the government to ensure evacuation infrastructure is being provided in the coal sector.
3.    Making sure that using technology, land parcels are mapped using GIS and are utilized properly.
4.    3,376 Industrial parks over 5 lakh hectares have been mapped, so that potential investors can utilize them appropriately.

The following are the updates for the Mineral sector:
1.    Remove distinction between captive and non-captive mines to allow transfer of mining leases and sale of surplus unused minerals, leading to better efficiency in mining and production.
2.    Ministry of Mines is developing a Mineral Index for different minerals.
3.    Rationalisation of stamp duty payable at the time of award of mining leases.
4.    500 mining blocks would be offered through an open and transparent auction process
5.    A joint auction of bauxite & coal mineral blocks will be introduced to enhance aluminium industry's competitiveness.

The following are the updates for the Civil Aviation sector:
1.    Restrictions on utilization of the Indian Air Space will be eased so civilian flying will be more efficient.
2.    Airports Authority of India has awarded 3 airports out of 6 for bidding for operation and maintenance.
3.    6 more airports are in line for the 2nd round of bidding. The details will be announced soon.
4.    Investments by the private sector in the 1st and 2nd rounds of bidding will amount to Rs. 13000 crores.
5.    6 more airports are in line for the third round of bidding.

The following are the updates for the Defence sector:
1.    'Make in India' for self-reliance in Defence Production.
2.    Notify a list of weapons/platforms for ban on import with year wise timelines
3.    Indigenisation of imported spares.
4.    Separate budget provisioning for domestic capital procurement.
5.    Improve autonomy, accountability, and efficiency in ordnance supplies by corporatisation of Ordnance Factory Board.
6.    FDI limit in defence manufacturing under automatic route will be raised from 49% to 74%.
7.    Time bound defence procurement process and faster decision making to be ushered.  

In terms of Maintenance, Repair and Overhaul (MRO), the following were the announcements:
1.    The tax regime has been rationalized.
2.    Civil aviation engine manufacturers to set up facilities in India to boost efficiency and reduce costs.
3.    The defence and civil sector are to converge, and attempts are being made to steer things in that direction.
4.    Maintenance costs will reduce.

TARIFF POLICY REFORM
The focus of these policy reforms will be sustainability, consumer rights and promotion of the industry.
1.    Power Distribution companies in union territories shall be privatised in line with the Tariff Policy soon to be announced.
2.    Boosting Private sector investment in Social Infrastructure through revamped viability gap funding scheme – Rs. 8100 crores.
3.    Government will enhance the quantum of viability gap funding up to 30% of total project cost as viability gap funding by centre and state/statutory bodies.

The following are the updates for the Space sector:
1.    Indian private sector will be a co-traveller in India's space sector journey.
2.    A level playing field will be created for private companies.
3.    Government will provide predictable policy and a regulatory environment to private players.
4.    Future projects for planetary exploration, outer space travel etc to be open for the private sector.
5.    Liberal geo-political data policy providing remote sensing data to tech entrepreneurs.

The following reforms are regarding the Atomic Energy sector:
1.    Research reactor will be shifted to Public-Private-Partnership (PPP) mode specifically to produce medical isotopes.
2.    Facilities in PPP mode to use irradiation technology for food preservations.
3.    Technology Development cum incubation centres will be set up to foster synergy between research facilities and tech entrepreneurs.
The Finance Minister quoted the Prime Minister as saying India should prepare for tough competition. And that Aatma Nirbhar Bharat is being implemented not as an isolationist policy but to make India rely on its strengths and become ready to face global challenges. The foundation for this initiative is the 'Make in India' campaign that looked to bring in new ways of doing business, making sure India becomes an attractive and self-reliant market.

#covid_19