Finance Minister announces the details of India's 20 lakh crore economic package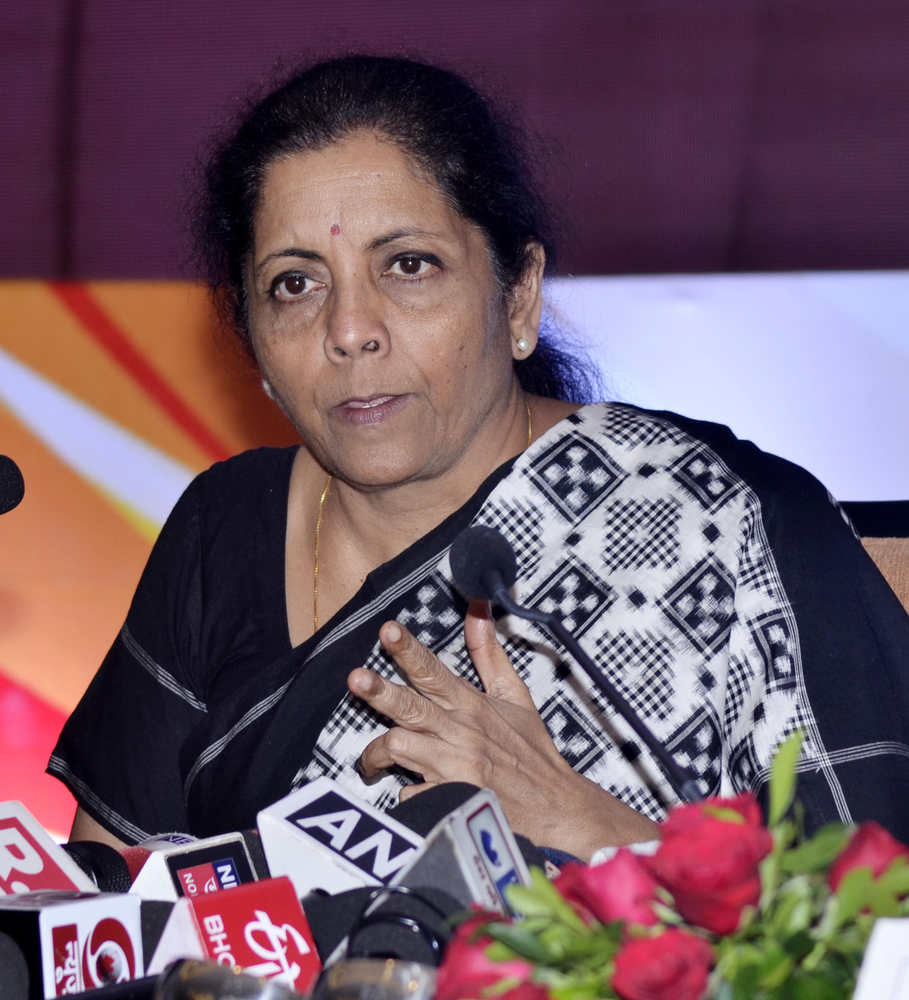 Following up on last night's historic address by Prime Minister Narendra Modi, in which he announced a major economic stimulus package for the Indian economy, struggling with the impact of the COVID-19 pandemic, Finance Minister Nirmala Sitharaman held a press conference today and outlined the details of the mega package. 
In his fourth virtual address to the nation since the nationwide lockdown was implemented in India on 24th March, PM Modi announced that there will be a new, fourth phase of the ongoing lockdown beginning 18th May. He, however, highlighted that Lockdown 4.0 will be in an entirely different shape and form with new rules and regulations, as compared to the previous lockdowns. Announcing the beginning of the "Aatma Nirbhar Bharat Abhiyan," Prime Minister Modi laid a strong emphasis on a national movement for a 'Self-Reliant India' and pushed for greater support and strength to the country's local businesses. 
This mega economic booster package amounting to INR 20 lakh crore ($ 265 Bn) is the second largest in Asia after Japan and is equivalent to 10 per cent of the Indian economy. This package covers all the major sectors of the Indian economy such as Agriculture, Manufacturing, MSMEs, among many others. 
On this occasion, Finance Minister Nirmala Sitharaman further noted that today's 15 announcements will be followed up with every day beginning today and a series of such announcements will be made in the next coming days to comprehensively outline the full economic package. 
Key takeaways from the Finance Minister's announcements in various sectors are: 
Micro,Small and Medium Enterprises (MSMEs)- 
1.  INR 3 lakh crore collateral-free automatic loans for businesses, including MSMEs. Emergency credit line to businesses/MSMEs from banks and NBFCs up to 20 per cent of the entire outstanding credit as on 29th February 2020. 
2. INR 20,000 crore subordinate debt for stressed MSMEs that are in need of equity support. 
3. INR 50,000 crore equity infusion for MSMEs through a "Fund of Funds" with a corpus of INR 10,000 crore, will be set up. 
4. New definition of MSMEs: The definition of MSMEs will be revised upwards based on their investment limits and turnover size.
5. Global tendering disallowed for government procurement up to INR 200 crore.
6. Rapid clearance of dues of MSMEs by Government of India and Central Public Sector Undertakings in the next 45 days.
Employee Provident Funds (EPFs): 
1. EPF contribution from government extended for 3 months: This support will be extended by another three months to salary months of June, July and August 2020. It will provide liquidity relief of INR 2500 crore to 3.67 lakh establishments and covers about 72.22 lakh employees. 
2. EPF contribution reduced for business and workers for 3 months amounting to a relief of INR 6,750 crores: CPSUs and state PSUs will, however, continue to contribute 12% as employer contributions.This will provide relief to about 6.5 lakh establishments covered under EPFO and about 4.3 crore such employees.
Non-Banking Financial Companies (NBFCs): 
1. INR 30,000 crore special liquidity scheme for NBFCs/HFCs/MFIs: Under this scheme, investment will be made in both primary and secondary market transactions in investments grade debt papers of NBFCs/HFIs/MFIs. Such secturities will be fully guaranteed by the Indian government. 
2. INR 45,000 crore partial credit guarantee scheme 2.0 for NBFCs: First 20 per cent of loss will be borne by the Guarantor, i.e, Government of India, resulting in a liquidity of INR 45,000 crore. 
Power Distribution Companies (DISCOMs): 
INR 90,000 crore liquidity injection for DISCOMs: PFC/REC to infuse liquidity of INR 90,000 crore to DISCOMs against their receivables. Loans will be given against state guarantees for the exclusive purpose of discharging the liabilities of DISCOMs to generation companies. 
Relief to Contractors: 
Extension of up to 6 months to be provided by all central agencies (like Railways, Ministry of Road Transport and Highways, CPWD etc.) and will cover construction/works and goods and services contracts as well as obligations like completion of work, intermediate milestones etc and extension of concession period in PPP contracts. The government agencies will partially release bank guarantees to ease cash flows. 
Real Estate sector: 
Extension of registration and completion data of real estate projects under RERA: Real estate regulatory authorities can now treat COVID-19 as an event of 'Force Majeure' under RERA. They can also issue fresh 'Project Registration Certificates' with revised timelines. These authorities can also extend the registration and completion date suo-moto by 6 months for all registered projects expiring on or after 25th March 2020, without individual applications. 
Tax reforms: 
1. INR 50,000 crore liquidity through TDS/TCS rate reduced by 25 per cent: Payment for contract, professional fees, interest, rent, dividend, commission, brokerage etc will be eligible for this reduced TDS rates. This reduction will be applicable from tomorrow (14th May 2020) to 31st March, 2021. 
2. All pending refunds to charitable trusts and non-corporate businesses and professions including proprietorship, partnership, LLP and cooperatives will be issued immediately. 
3. The due date of all income tax return for FY 2019-2020 extended from 31st July, 2020 and 31st October, 2020.
4. Date of assessments getting barred as on 30th September 2020 extended to 31st December, 2020 and those getting barred on 31st March 2021 will be extended to 30th September, 2021. 
5. The period of 'Vivad se Vishwas' scheme for making payment without additional amounts will be extended to 31st December, 2020.
#Covid_19