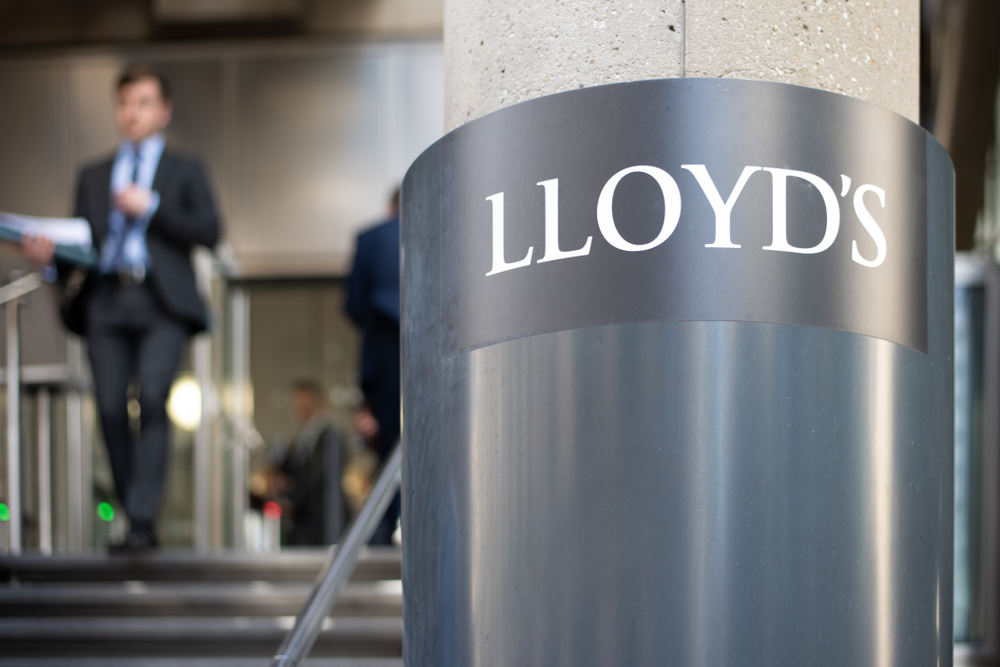 1. How do you see the major trends that you witnessed during Covid-19 in insurance taking shape in 2021?
a) Focus on claims and customer support
The insurance sector has and will continue to play a key role in the economic recovery effort around the world. The Lloyd's market in particular has been focused on supporting its policyholders and consumers who have been impacted by the pandemic. Lloyd's is expecting to pay up to GBP 5 Bn in Covid-19 related claims, thereby, providing crucial support to local economies, businesses and individuals to get back on their feet in 2021.
b) Rise in systemic risks
The Covid-19 pandemic brought to attention the severe financial and societal damage systemic risks pose to the world. As a response to this growing awareness, in July 2020, Lloyd's published a report entitled 'Supporting global recovery and resilience for customers and economies', together with a supplementary document, 'Open source frameworks for systemic risk.'
Lloyd's has set out three proposed 'open source' frameworks to deal with systemic risks that are freely available for application around the world, two of which, require public-private partnerships between governments and the insurance industry. The three frameworks could provide economic protection from further waves of Covid-19 and other future pandemics, as well as strengthening societal resilience against future systemic catastrophic events.
c) Sustainability and ESG will drive growth
A renewed focus on sustainable finance and ESG was a major trend observed across 2020. The insurance industry experienced a significant rise in both commercial and regulatory interest in its performance across a number of ESG areas, namely climate change and diversity.
Lloyd's was pleased to publish its first ever ESG report and strategy in December 2020, aimed at transforming Lloyd's into a truly sustainable insurance market. The commitments included in the report will support Lloyd's constructive engagement on sustainability with governments and regulators around the world.

2. What are some of the underlying developments in the industry to boost insurance penetration and literacy going ahead into 2021?
Greater openness to the international insurance and reinsurance sector will support government efforts to increase insurance coverage across India. Local insurers and firms will have access to greater capacity, underwriting expertise and innovative products to plug the protection gaps, especially in crucial sectors of the Indian economy such as agriculture and construction.
3. InsurTech has been one of the most attractive sub-segments within Fintech in India. How do you see the startup activity evolving in this space in the year ahead?
a) Future at Lloyd's embraces InsurTech solutions
In May 2020, Lloyd's announced the launch of its first-ever fully digital and algorithm driven syndicate, developed in partnership with Google. It marks a step change for the Lloyd's market, enabling the syndicate to automatically quote for business through a digital platform which brokers can access directly.
b) A conducive regulatory environment is important
India is a burgeoning hub for InsurTech and with the support of a fertile regulatory environment for startups, this growth is likely to continue. Lloyd's is pleased to see innovative regulatory developments such as the launch of 'sandboxes' aimed at helping incubate the next generation of Indian InsurTech firms.
4. Going ahead, what are the 3 most important outcomes that you would look forward to from Budget 2021 for the insurance industry?
a) Continued focus on insurance sector liberalisation
Following the UK-India Economic and Financial Dialogue last year, Lloyd's was pleased to see a commitment to revisit the Offer for Participation regulations to provide cross-border reinsurers with a more level playing field. Lloyd's would like to see the Budget 2021 provide further momentum on this commitment and help pave a way for meaningful change on this in 2021.
b) Corporate Income Tax
Lloyd's would like to thank Finance Minister Sitharaman for her support with removing the withholding tax issues for Lloyd's India and the foreign reinsurance branches. Lloyd's seeks parity on Corporate Income tax.
* The views and opinions expressed above are solely of the interviewee. The content does not reflect Invest India's position or opinion and Invest India bears no responsibility for the same.