India - Brazil Opportunity Paper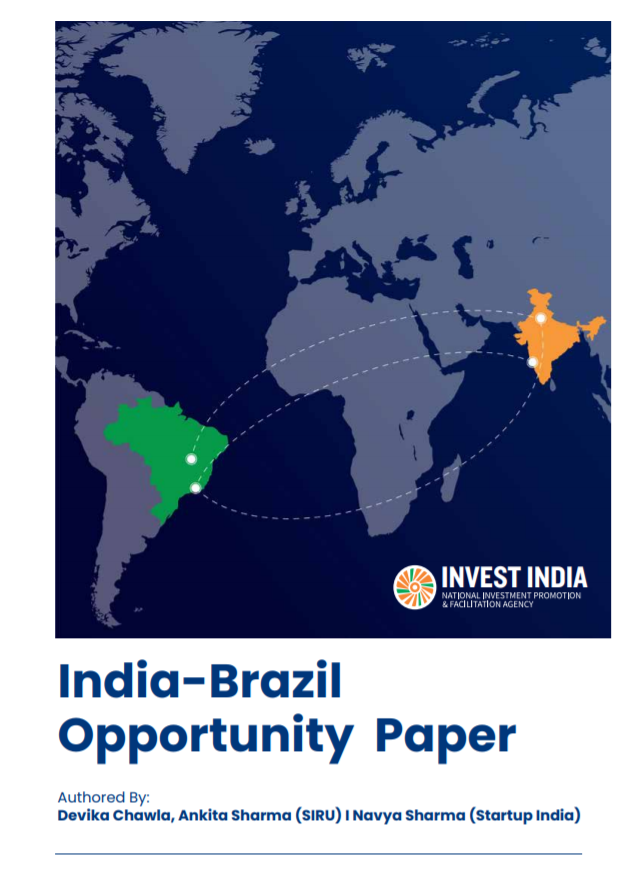 As the second and the sixth most populous countries in the world, India and Brazil are partners to a relationship defined, but not limited by, shared interests and values such as democracy, rule of law and individual freedoms, and also convergences on global matters common to both like climate change and terrorism.
Since the establishment of bilateral diplomatic ties in 1948, both countries have seen their economies boom and their ties expand. While much of their cooperation has been plurilateral in nature, our two countries cooperate extensively on varied issues such as trade and commerce, defence and security and more recently, startups, cyber security and other emerging domains. This bilateral dimension has been recently strengthened by the wide scope of agreements signed during the State visit by the President of Brazil to India in January 2020, which included an 'Action Plan to Strengthen the Strategic Partnership'.
This paper describes the broad contours of this relationship till now, as well as explores the emerging areas of collaboration to further deepen this partnership, as envisioned by our leaders and in accordance with the changed global order of this century