Understanding growing interests in commercial space tech in India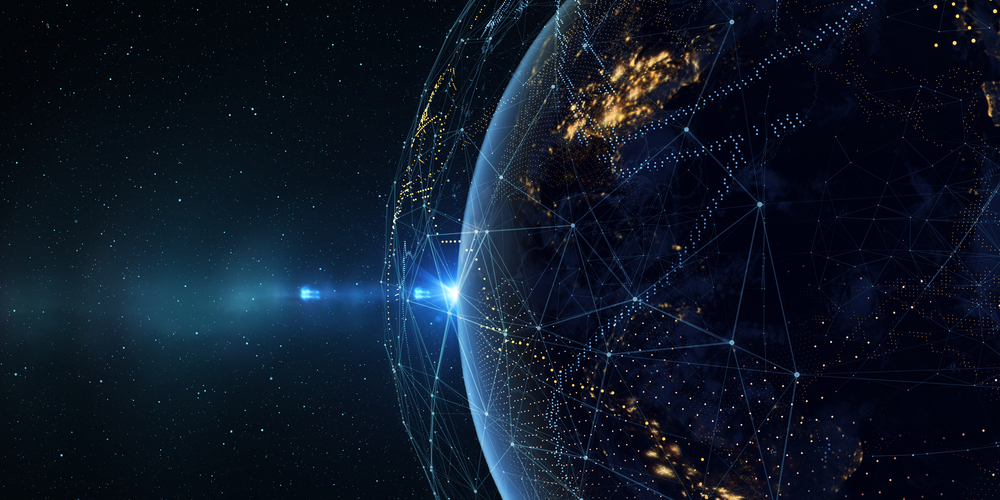 For a long time, spaceflight was considered a government funded venture. However, it all changed on May 25th, 2012 when a teardrop-shaped capsule, packed with cargo and supplies, docked at the International Space Station. It was a Dragon cargo capsule, owned and operated by a private company called SpaceX.
The events that led to the privately funded vehicle carrying supplies to the ISS began in 1984 when the US passed the Commercial Space Launch Act. Before this paradigm shift, the companies with the most spaceflight experience pursued large government gigs, forsaking the private market. The government would hire a Lockheed or a Boeing or another contracted firm to build rockets and equipment.
In 2001, a financier named Dennis Tito bought a seat on a Russian Soyuz rocket for US$20 million and became the first space tourist. That same year an announcement was made for a plan called Mars Oasis. It was made by a man, recently rich from selling his company PayPal, named Elon Musk.
It was an ambitious plan, promoted by his organization called the Life to Mars Foundation, which proposed privately funding and launching a US$20 million Mars Lander carrying a greenhouse that could fill itself with Martian soil. This was expected to be done by 2005.
The plan never materialized largely because the cost of launching such a futuristic garden was enormous.
A year later, in 2002, SpaceX was founded; a rocket company with the explicit aim of Mars habitation. Its first goal, however, was to lower the rocket barrier and cut launch costs. In subsequent years, the company has focused on developing reusable rockets such as the ones used on its Falcon 9.
After the closure of the space shuttle program in 2011, the US no longer had the ability to send humans to space and has since relied on Russia. Today, two private companies—Boeing and SpaceX—have contracts to fly humans to the International Space Station.
The SpaceTech ecosystem, therefore, has grown into a market of over US$350 billion globally; this movement is popularly called 'new space.' New Space refers to the globally emerging private space flight industry. Specifically, it describes the emerging global scenario of new aerospace ventures that are working independently from governments and traditional contractors in order to develop faster, better, and cheaper access to space and spaceflight technologies. Given their nature, it might be argued that instead of political motivations these companies are more driven by commercial motivations to achieving broader socioeconomic ends.
Space Tech in India
From the 1960's onwards, the Indian space program has grown steadily, developing newer satellites, space-launch vehicles and a range of other infrastructure capabilities.
The Indian Space Research Organization (ISRO) progressively built relations, particularly with Public Sector Undertakings (PSUs) like Hindustan Aeronautics Limited, Mishra Dhatu Nigam Limited, Bharat Electronics Limited and large private sector entities like Larsen and Toubro, Godrej and Walchandnagar Industries. Most of the private sector players were Tier-2/Tier-3 vendors, providing components and services. Today, ISRO's annual budget has crossed ₹10,000 crore or US $1.45 billion, an increase from ₹6,000 crore five years ago.
In the private sector itself, there have been many new ventures. For example, Skyroot Aerospace, founded by former Indian ISRO scientists Pawan Kumar Chandana, Naga Bharath Daka and Vasudevan Gnanagandhi, expects to demonstrate its first rocket by 2021. They are also developing a family of rockets named after Vikram Sarabhai, the founder of India's space program.
Similarly, Dhruva Space, based in Bangalore and Hyderabad, began in 2012 with the aims of building India's first private commercial satellite. Today the company is in talks with a potential customer to build about 70 small satellites that can be launched as a constellation.
New Space start-ups also build upon the government's flagship programs like Digital India, Start-Up India, Skill India and the Smart Cities Mission.
In 2019, the Kerala government announced that it will set up the country's first space tech park at Thiruvananthapuram's Knowledge City. This move will promote the city as a manufacturing hub for space-related technologies.
While the dream of commercial spaceflight has hovered out of reach for over two decades, the recent success of private ventures alongside public-private partnerships suggests that with maturing technology, greater insight and co-operation, humans might soon become a space-faring civilization.
From scientific study to colonizing planets, the wonder and mystery of space that has captivated our imagination since time immemorial continues to do so in the 21st century, as seen by the 'new space' movements to economize, recycle and make space tech, inter-planetary travel and exploration accessible to common public.
This blog was authored by Kartikeya Saigal.