Understanding the education infrastructure in India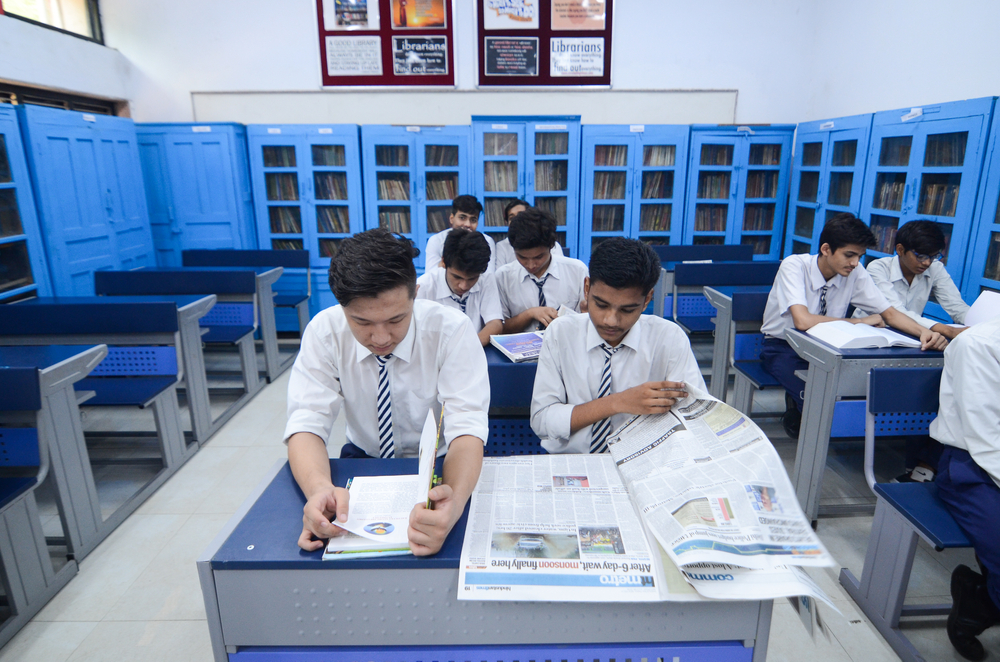 India has a population of over 500 million in the age bracket of 5 to 24 years, which is indeed a great opportunity for the development of the education sector. With such a rise in the youth population, the education industry in India was estimated at $92 billion in 2018 and over $100 billion in 2019.
India has over 40,000 registered colleges and 993 approved universities. In 2019, over 37.5 million students enrolled in higher education. India is also the second-largest market for e-learning after the USA. This sector is expected to reach an estimated valuation of over $2 billion by 2021 with more than 10 million users.
A large pool of talented, highly skilled, experienced youth has the power to revolutionize growth and progress. Although strides have been made towards the development of infrastructure, there remains the potential for improvement especially with the new impending budget for 2021.
There have been a fair number of recent advancements in this sector. A notable few are:
Tata Technologies signed a Memorandum of Agreement with the Karnataka government for 10 years with an investment of 4637 crore rupees to upgrade 150 government Industrial Training Institutes (ITIs).
On September 25th, 2020, the new National Medical Commission (NMC) was replaced by the Medical Council of India as India's apex regulatory body in terms of medical education and training. Similarly, the Indian Sign Language Research and Training Centre (ISLRTC) signed a Memorandum of Agreement with the National Council of Educational Research and Training (NCERT). This was to ensure infrastructural development and provide essential textbooks and other educational material for those who are hearing-impaired.
In October 2020, Union Minister for Education, Mr. Ramesh Pokhriyal inaugurated Gyan Circle Ventures at Sri City, Andhra Pradesh to foster innovation and develop infrastructure to support entrepreneurship expeditions at the Indian Institute of Information Technology.
He also launched the 'KAPILA' Kalam Program for Intellectual Property Literacy and Awareness Education. It aims to generate awareness on patenting of inventions and intellectual property.
The implementation of the Strengthening Teaching-Learning and Results for States (STARS) project is also crucial to the development of the education system in India. This project began in October 2020 with a total budget of around 5720 crore rupees alongside a financial package from the World Bank of $500 million.
These partnerships have furthered India's vision towards an educated India and developed the Indian education infrastructure at large. According to the Union Budget of 2020-2021, the Indian government allocated 59,845 crore rupees for the Department of School Education and Literacy and a total of 99,300 crores for the Ministry of Education. This is supposed to steer education levels towards a more standardized level and incorporate newer more effective methods into the curricula. This Budget also instituted the Revitalising Infrastructure and Systems in Education (RISE) with a proposed layover budget of 3,000 crore rupees to deliver quality educational infrastructure that is sustainable and of the highest quality. The Government of India has also planned to open new IITs, IIMs, and AIIMS in various states, and this entire process is currently undergoing large-scale implementation.
There are several schemes in this sector that can be availed by all. The Sarva Shiksha Abhiyan scheme which offers an inclusive education system for all along with the Rashtriya Madhyamik Shiksha Abhiyan (RMSA) program instituted in March 2009 has considerably improved the enrolment of students into higher education institutions. The National Scheme of Incentives to Girls for Secondary Education is designed to benefit the education of the girl child by incentivizing their families. Moreover, the 'Saakshar Bharat Mission' designed to raise the national literacy level to 80 percent continues to work even today.
These milestones are not exhaustive but a sign of growth in the education sector in India. India's literacy rate in 2018 was 74.37% which marked a 5.07% increase from 2011. Moreover, the budget allocation towards the education sector has increased over the last few years. In FY 2016-17, the budget allocation towards education was 72,394 crore rupees, which grew since then to 85,010 crores in FY 2017-18 to a staggering 99,300 crore in FY 2020-21. Though there is a long way to go, government support and sound policies along with private sector commitment will ensure the growth of the sector.