Relief measures for children orphaned by Covid-19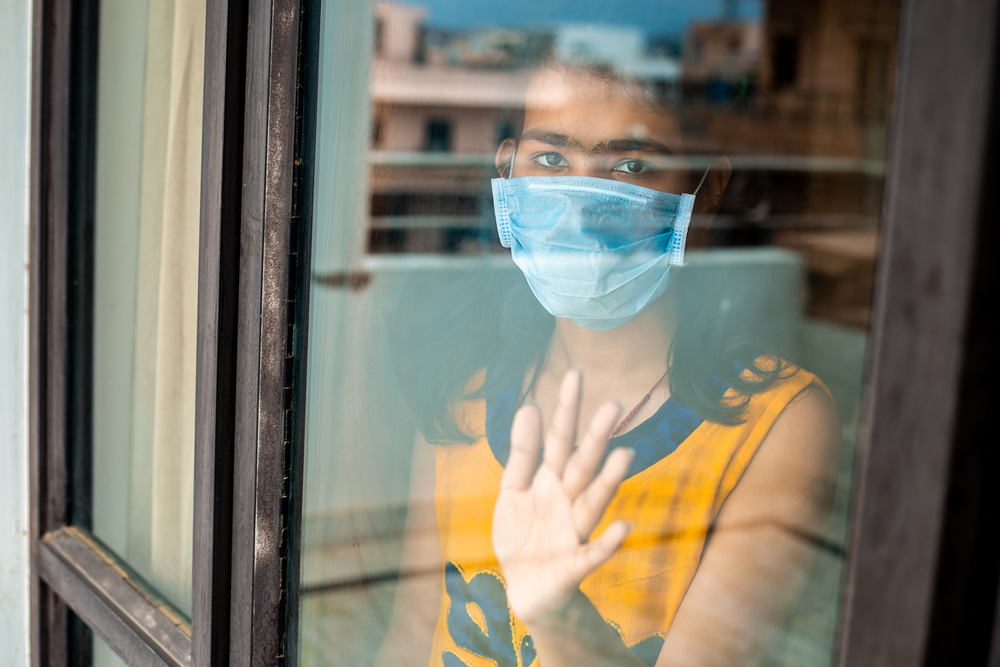 National Commission for Protection of Child Rights (NCPCR), in its submission to the Supreme Court, said 9,346 children have lost at least one of the parents to coronavirus, including over 1,700 who have lost both their parents, according to data received from the states. NCPCR has highlighted the need of protecting the rights of children amidst the surge of deaths due to Covid-19.  
Guidelines issued by the Ministry of Women and Child Development 
Addressing the urgency of the issue, Ministry of Women and Child Development Secretary Ram Mohan Mishra has issued an official letter to the chief secretaries of all the states and union territories, and has laid out some action points to streamline the efforts to protect, rescue, and provide relief to these children in distress: 
Database: The letter suggested that there is an urgent need to first identify the children through outreach and surveys and simultaneously upload their specific needs, requirements along with their profiles on the 'Track Child' portal. 
Child Care Institutions (CCI): Establishing temporary CCI to house children whose parents have been infected by Covid-19 and do not have extended families to take care of them. 
Rehabilitation Facilities: Temporary rehabilitation of children through pre-existing childcare facilities supported under the Child Protection Services scheme 
Child psychologists and counsellors: A roaster of child psychologists or counsellors who would visit facilities and interact with the children is to be prepared by states. 
Local helpline: States to launch a local helpline number to provide psychosocial care or support to the children by experts. 
Financial Support and schemes 
While the ministry has laid out the way forward for the district administrations and panchayati-level institutions to protect the rights of children, several states and centre have also come up with financial packages for children to support them economically and ensure a secure future: 
PM CARES: The Prime Minister's Office (PMO) announced that there will be a special scheme under which a corpus of 10 lakhs for each child will be created till when they reach 18 years of age. The corpus will be used to give monthly financial assistance from 18 years of age, for the next five years to take care of personal requirements and at the age of 23 years, he or she will get the corpus amount as one lump-sum amount for personal and professional use. Every child will be admitted to the nearest schools and the expenditure on the uniform, textbooks and notebooks will be done from PM-CARES funds. Every child will also be enrolled under the Ayushman Bharat Scheme (PM-JAY) with a health insurance cover of Rs 5 lakhs. The premium amount for these children till the age of 18 years will be paid by PM CARES. 
Similarly, the Uttar Pradesh government has announced the 'Mukhya Mantri Bal Sewa Yojana' for children in distress. A monthly allowance of Rs. 4,000 will be provided for their educational and nutritional needs until adulthood. 
The state government of Maharashtra has announced to take custody of children who lost their parents during the pandemic. A fixed deposit of 5 lakhs will be done in the name of the child which she/he can withdraw once they are 21 years of age. Children with relatives will receive some monthly assistance from the women and child welfare department under the childcare scheme. 
Kerala government has announced a monthly amount of 2,000 rupees until the child's 18th birthday with a lump sum amount of 300,000 rupees as immediate aid. 
Karnataka state government has launched the Bal Seva scheme. Under this scheme, children will be paid 3500 rupees monthly and children below the age of 10 will get free education in a residential school and a girl child will get one lakh rupees of financial assistance. 
Uttarakhand state government will be giving Rs. 3000 will be given per month under the Vatsalya Yojana expenses will be borne by the state till they turn 21 years along with reservation in state government jobs. 
Similarly, other states, like Assam, Chhattisgarh, Gujarat, Andhra Pradesh, Tamil Nadu have also announced financial assistance to orphaned children. While the financial assistance through schemes marks a promise of a secure future, it is also crucial to develop robust monitoring mechanisms and clear implementation guidelines to ensure every child is benefitted from the schemes.  
This blog has been authored by Nalini Bhandari.