Reimagining consumer goods: Emerging COVID-driven trends and the road ahead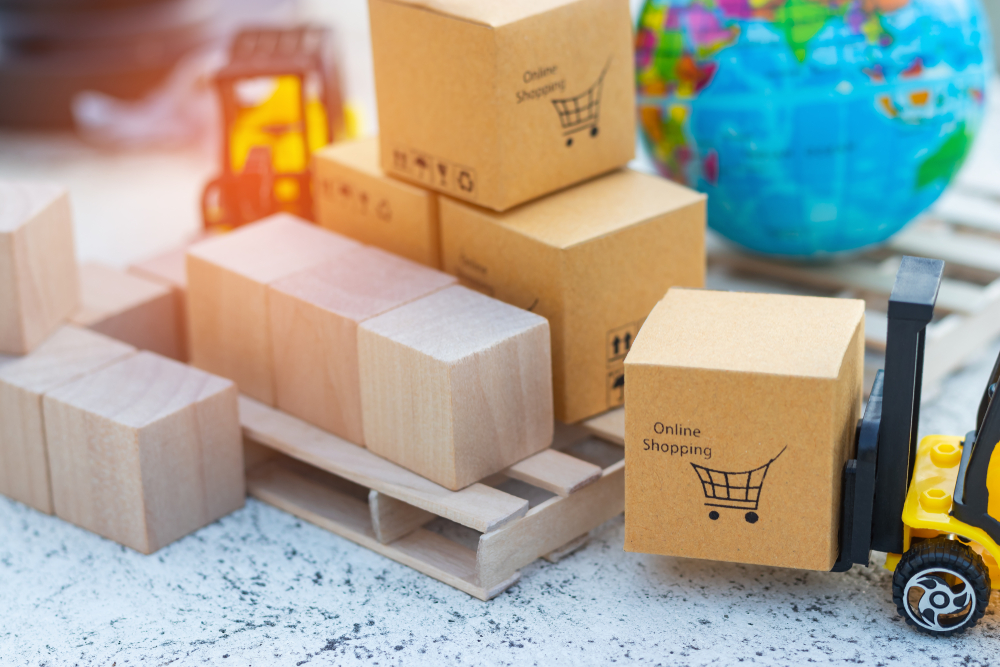 The world today collectively stands at the brink of an unprecedented recession. Driven by contractions in both supply and demand, the COVID pandemic continues to pose several extraordinary challenges to value chains worldwide. 
Against this backdrop, the consumer goods sector stands apart: FMCG companies, as producers of essential goods, have been allowed to operate across the globe amid lockdown restrictions. The emerging trends in this sector, thus, could not only enable us to better assess the impact of COVID on related industries but also indicate what lies ahead as we prepare ourselves for the 'new normal'.
Emerging consumer patterns:
Throughout the pandemic, consumer demand has differed across product categories. While the relatively inelastic demand for traditional products such as personal care and hygiene items has driven growth, the discretionary categories have witnessed a decline, depressing overall sales. McKinsey estimates that an unprecedented 40-50 percent decline in discretionary spending could, in fact, translate to an 8 -13 percent drop in GDP. 
Consumers have also grown more price-sensitive and have exhibited a larger propensity to buy local and engage in conscious, savings-driven consumption. On an average, consumers now spend greater time shopping online and indulge in deal-seeking as they look out for the best promotional offers and discounts online. Brand loyalty has taken a hit and brand-switching to cheaper and more readily available options has been observed in almost every second buyer. 
In India, consumers were reported to be hoarding and panic buying in anticipation of the lockdown as sales of cooking oil, staples cleaning products accelerated. According to Nielsen, about 30 per cent of shoppers in metro cities were seen shifting to supermarket chains and ordering their groceries online, in stark contrast to their traditional preferences to local mom-and-pop stores. 
Besides, Work from Home (WFH) combined with limited avenues for recreation has translated to increased investments in at-home exercise- In March this year, Amazon recorded a 60 per cent increase in fitness-equipment sales in UK and Germany. In the same month, Hasbro, the largest toy maker in the world, witnessed a surge in sales for Monopoly and Play-Doh games.
Similarly, closure of salons, parlours and spas has made do-it-yourself (DIY) beauty care products popular. While online sales for these products have indeed increased, this has not offset the decline in in-store sales, return to which could be both slow and differentiated.
The future may, however, hold certain surprises. As wearing masks becomes the new reality, segments such as eye cosmetics may foresee an uptick in sales-as seen in China. Further, it is expected that even though average spending on personal care items might reduce in the near future, they would fare better than categories like footwear- an effect also observed during the Global Financial Crisis and popularly captured as the 'Lipstick Index' .
Industry response:
Short-term supply-side constraints in the form of plant and warehouse shutdowns, shortage and restriction of movement of Carrying & Forwarding Agents (CFAs) and distributors has resulted in the contraction and disruption of supply chains in the sector. 
The FMCG industry in India, for instance, witnessed a sharp decline to the tune of 34 per cent in sales in April as their traditional retail channels were severely impacted. On the other hand, modern trade registered nominal growth, partly supported by a mild recovery in cash & carry and e-commerce distribution channels as gradual regulatory moderations were made and companies adopted innovative methods for both B2B and B2C deliveries as consumer demand shifted. 
Companies instantly responded by reallocating and scaling up production portfolios to meet these unique challenges. While some players like Patanjali, Emami and Dabur started manufacturing disinfectants, ITC diverted its perfume manufacturing facility in Himachal Pradesh to manufacture Savlon hand sanitizers. In addition to this, several companies entered unique partnerships with many home-grown tech startups like Swiggy and Shadowfax to ensure last mile delivery. Companies like Marico even started tele-servicing and introduced an app for retailers for timely distribution.
As lockdown restrictions are progressively relaxed across the world and economic activity slowly resumes, significant retailer consolidation in less capitalized sectors is likely. Changing consumption patterns would necessitate revisiting of go-to-markets, pricing and expansion strategies basis dynamic customer and category segmentations as companies increasingly shift to lower margin fulfilment models. 
Going forward, FMCG companies could be seen investing in technologies with embedded analytic capabilities to enable and develop integrated problem solving and marketing plans could reflect more direct, consumer-centric communication built on brand-trust and customer safety. 
It is said that adversity is the mother of all inventions. This crisis, thus, has warranted industries across the board to evolve by way of ramping up cross-functional coordination, shortening innovation cycles and fostering quicker and more agile decision-making.
This global health crisis has shown that the demand for consumer products, especially personal care and hygiene segments, is likely to persist in the medium term as well. Hence, concerted and swift responses are critical for the survival of this fast-moving sector. As the world looks inwards, it is time for companies to start adopting hyper-local approaches and promote indigenous manufacturing with greater localization in order to establish robust and resilient supply chains in this post-globalized era, well in line with the Make in India initiative of the government. 
#Covid_19