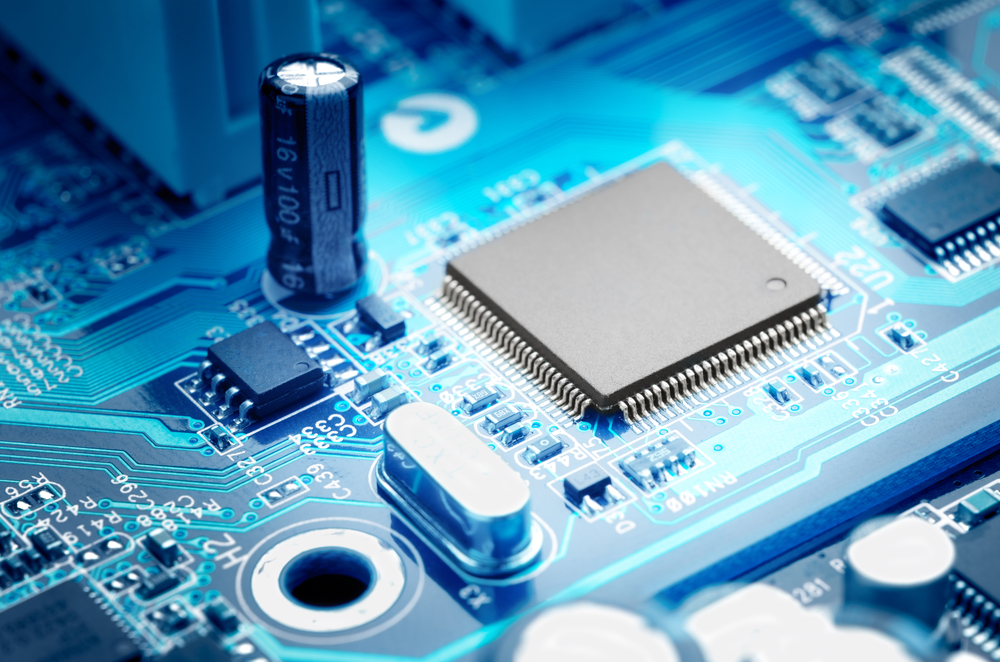 According to estimates from a research initiative conceived by the Ministry of Electronics and Information Technology (MeitY), domestic electronics manufacturing could generate an economic value of $ 100 Bn to $ 130 Bn in 2025. Domestic electronics manufacturing has already witnessed an unprecedented growth over the past five years with over a 2x growth in electronics production, electronics production output increased from $ 29 Bn in 2014 to $ 70 Bn in 2019.
To attract investments in this space, the Modified Special Incentive Package Scheme (M-SIPS) was announced in 2012. This gave monetary incentives to counterbalance the high upfront expenses in building electronic component manufacturing units, thereby, attracting investments from interested companies.
Now, to position India as a global hub for Electronic System Design and Manufacturing (ESDM) sector, and push further the vision of the National Policy on Electronics (NPE) 2019, three schemes were notified by the government on April 1, 2020, as follows:
1. The Production Linked Incentive Scheme (PLI)
The Production Linked Incentive Scheme (PLI) for large-scale electronics manufacturing proposes a financial incentive to boost domestic manufacturing and attract large investments in the electronics value chain including mobile phones and specified electronic components. PLI of up to $ 5 Bn will be awarded over a period of 5 years.
2. Scheme for Promotion of Manufacturing of Electronic Components and Semiconductors (SPECS)
Aims to strengthen the manufacturing ecosystem for electronic components and semiconductors to help meet domestic demand, increase value addition, and promote employment opportunities in this sector. Incentives of up to $ 434 Mn will be awarded under the scheme over a period of 8 years.
3. Modified Electronics Manufacturing Clusters scheme (EMC 2.0)
The scheme seeks to strengthen the infrastructure base for the electronics industry and deepen the electronics value chain in India. The development of industry-specific facilities like CFCs, ready built factory sheds/plug-and-play facilities will not only strengthen supply chain responsiveness and promote the consolidation of suppliers but also decrease the time-to-market and lower logistics costs. EMC 2.0, therefore, provides financial incentives for creating quality infrastructure as well as common facilities and amenities for electronics manufacturers. Financial incentives of up to $ 497 Mn will be disbursed over a period of 8 years.
On 29th April, as per a government press release, renewed interest was announced to explore opportunities that are arising amidst the coronavirus pandemic to make India a global hub of electronics manufacturing.
Union Minister of Electronics and Information Technology, Ravi Shankar Prasad, apprised the industry on their requests regarding the broadening of the definition of essential goods to ICT products, retail/online sale of ICT essential goods, authorised sales, and services of ICT essential goods. He assured representatives that this matter has already been taken up with the Ministry of Home Affairs.
While some major electronics manufacturing clusters are facing local restrictions because of their presence in high-risk zones like Noida, Greater Noida, Maharashtra, Tamil Nadu, Andhra Pradesh, there is movement to reopen and facilitate all other possible zones. As such the ministry has also been instructed to extend its full support to the industry and coordinate with states and UTs for the reopening of electronics manufacturing facilities.
Industry representatives presented a "Restart, Restore and Resurgence" model to capture the global opportunity in the ESDM sector.
Reportedly, majority of the participants appreciated the three new schemes from MeitY - PLI, SPECS and EMC2.0 - to support the electronics manufacturing sector.