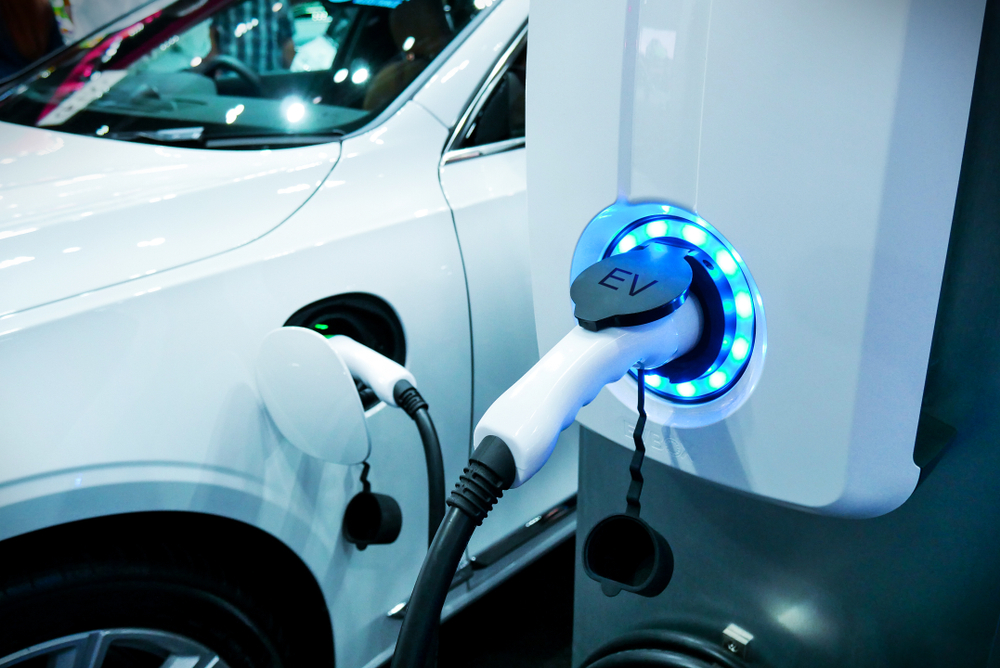 When it comes to the overarching objective of driving clean mobility in India, the government has been forthcoming in implementing the objectives of the Nation Electric Mobility Mission Plan (NEMMP), initially released in 2013. There has been an increased push for demand incentives to appeal to the average Indian vehicle-owner with schemes such as FAME I and II. However, given the nascent nature of the sector as well as the price-sensitive Indian consumer, most objectives are yet to come to fruition.
Having said that, it must be noted that last year, for the first time, the government of India recognized the other side of the economic graph on the supply side. In March 2019, the government of India established the National Mission on Transformative Mobility and Battery Storage, a twelve department undertaking, with NITI Aayog as the Chairman.
The Mission has three primary objectives:
1. To drive clean, connected, shared and sustainable mobility initiatives.
2. To launch a Phased Manufacturing Programme (PMP) to support setting up of a few large-scale, export-competitive integrated batteries and cell-manufacturing giga plants in India.
3. To create a PMP for localizing production across the entire Electric Vehicles (EV) value chain.
The government has been able to achieve a two-fold task with these objectives. First, they would be incentivizing the local production of a component – namely, the battery – and its sub-components, that constitute upwards of 50 per cent cost of an electric vehicle. According to NITI Aayog's Advanced Chemistry Cell and Battery Gigafactory plan, manufacturers can expect to get incentives close to $ 25/kWh. Secondly, they would be disincentivizing the high-scale import of electric vehicles and associated components, thereby ensuring the 'Make in India' campaign. This is important because of the backward integration required for electric vehicle manufacturing in India.
Let's further explore the need for value creation and the repercussions for India, should localization not be met.
The opportunity cost of not localizing
First and foremost, it is important to recognize that in the current scenario, Indian vehicles are run on foreign oil and gas. As of FY'19, the country's dependence on oil imports stood at 83.8 per cent, a stark increase from the 77% in FY'14. As the nation progresses towards clean mobility, if there is not an adequate supply of domestic cells and batteries, India will simply go from being an oil-dependent country to a cell-dependent one. In fact, according to CleanTechnica, India imported $1.23 bn worth of lithium-ion batteries in 2018-19, six times higher than in 2014-15. This is especially worrisome considering India simply does not have abundant in-house supply of key raw materials – lithium, cobalt, and nickel. This makes cell manufacturing with the current demand figures a very costly affair. While sourcing these materials is essential, the industry in India must strive to mitigate high import costs of the remainder of the battery pack.
The second point of concern are the components of future mobility. The flourishing Indian auto-component industry has expanded by 10.6 per cent to reach a level of $ 56.2 bn in FY19. It currently accounts for 2.3% of India's Gross Domestic Product (GDP) and employs as many as 1.5 million people directly and indirectly each.
While auto component exports have also grown steadily over the past five years (i.e. 14%), India continues to be a net importer of auto components, with the total costs of imports amounting to $17.5 bn. This was especially problematic during the peak of COVID-19 in Wuhan (China's "motor city") as 27% of India's auto-component exports were directly impacted.
A few recognized culprits for the high volumes of import are the lack of an efficient ecosystem to support low-cost manufacturing of electronic components and cheaper imports from neighbouring countries. By preempting a similar concern for batteries and BMS, power electronics and inverters for EVs, the PMPs ensure that the mistake India made with domestic manufacturing of automobiles is not repeated once again.
This brings us to the third aspect of cost reduction for the end consumer. One of the primary resistances to the adoption of electric vehicles in India is the exorbitant upfront cost of EVs. With global prices of batteries reducing by almost 87% in real terms $ 156/kWh (as of 2019), affordability of vehicles is also expected to increase. As India makes the shift from cell-to-pack manufacturing (assembly) plants to full value capture, the domestic cost of the vehicle would also decrease. There is a global consensus that Li-ion battery costs can be reduced by up to 80% if there are larger volumes. At a scale of 50 GWh manufacturing capacity, the cost of a battery in India is expected to be competitive with global costs.
Support for localizing
With a target of 50 GWh, the NITI Aayog plan would support the establishment of anywhere between three to ten giga-factories of 20 GWh to 5 GWh capacity each in the country. There is a dual recognition that the ecosystem needs to be developed, but that cannot be done overnight; it has to be achieved in a phased manner. For this reason, manufacturers would be given a grace period of five years from notification of the scheme to ensure adequate localization. While the first few years may see the high-scale import of cell components such as an electrode, electrolytes, and separators, higher value capture is expected in the years to follow.
In addition to NITI Aayog's output-based incentive proposal, multiple state governments in India are ready to jump on the bandwagon and are offering capital subsidies to match those of the central government. Additionally, they are willing to deliver the infrastructural need for such giga-factories. Gujarat, which has already seen large-scale investments for Li-ion battery manufacturing, is offering additional support in the form of subsidized utilities under the state's electronics policies. Telangana has announced the availability of 200 acres of land plus power and water for the manufacturing unit at a concessional rate. Andhra Pradesh, as early as 2017, announced the allocation of 200-400 acres for development of the electric mobility-focused industrial park. The state also plans to provide capital subsidies of 50 per cent of fixed capital investments in building and common infrastructure (up to a maximum of INR 20 cr [INR 200 mn = $ 2.8 mn].
On the other hand, Karnataka has kept its focus on R&D and plans to encourage EV manufacturers to provide in-plant training, by offering a stipend of up to 50 per cent of the cost of training subject to a limit of INR 10,000 ($ 140) per month per trainee. Additionally, the state is already providing incentives such as interest-free loans on the net SGST for EV manufacturing enterprises. Another auto-component giant angling for India's first five giga-factories is Maharashtra. In addition to the capital subsidies on fixed capital investments, the state government shall be an equity partner up to nine per cent in large, mega, and ultra-mega projects, with FCI greater than INR 500 crores. Tamil Nadu, another auto-giant, would be offering SIPCOT land at a subsidized rate in addition to other incentives.
But these are mere snapshots of only a few states in India. Other states such as Haryana, Punjab, Bihar, and Uttar Pradesh are also actively working to provide the ecosystem required for the industry to ensure India's development in this sunrise sector. Now, more than ever, the government is integrating clean technology, with diverse applicability, in the nation's growth story.
The Automobile team at Invest India has conducted a comparative analysis for incentives at the State level that cell & battery manufacturers can avail. Please contact the team directly – auto@investindia.org.in – to get further information.