NDRF and AGNIi collaborate for a workshop on emerging technologies for disaster management and response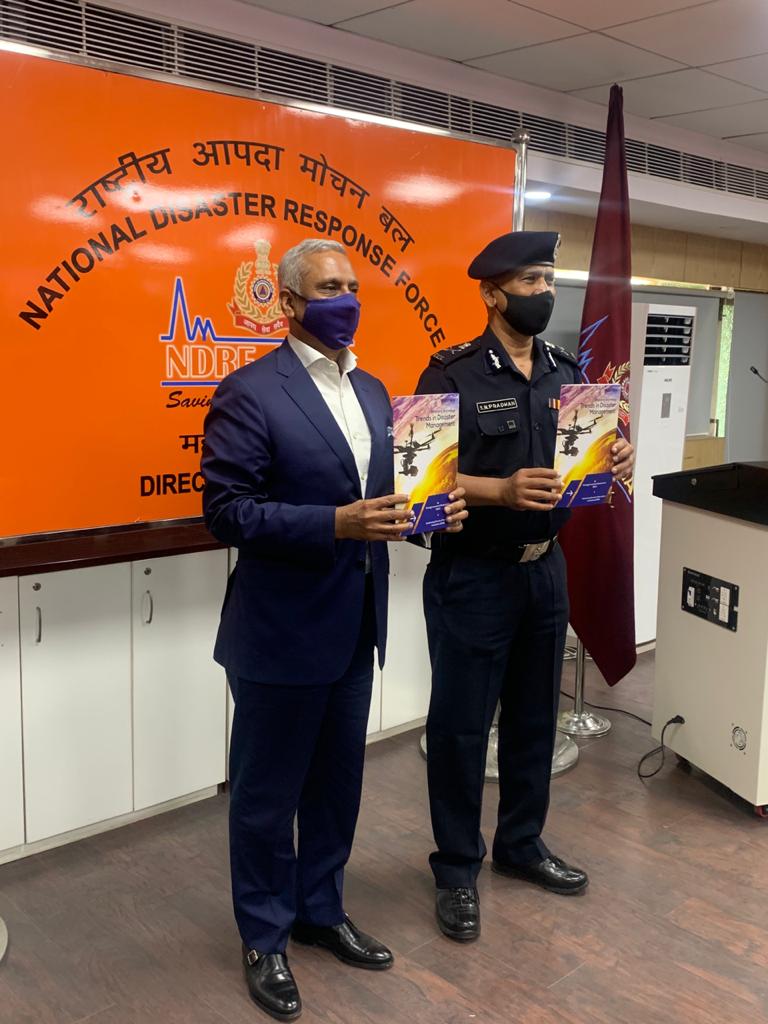 NDRF collaborated with the AGNIi Mission of the PM-STIAC, executed in partnership with Invest India to hold a workshop on emerging technologies for disaster management and response. The workshop was hosted by the Director General, NDRF Shri S N Pradhan, chaired by the Principal Scientific Advisor to the Government of India, Prof. (Dr) K VijayRaghavan, and graced by Shri Deepak Bagla, MD & CEO, Invest India. 
 
The workshop focused on strengthening the partnership between AGNIi Mission and the NDRF. The partnership aims to support the Force's upgrading and modernizing capability through advanced Indian emerging technologies. This will help NDRF identify and engage technologies most relevant to the Force's needs: informing and supporting NDRF modernization and acquisition decisions, aligned to the Hon'ble Prime Minister's Atmanirbhar Bharat priority and the government's Empowered Technology Group initiative. The workshop identified and evaluated the pain points that NDRF presently faces and converting them into technology stacks and capability maps that could be implemented. Outreach activities, persistent partnership along with stakeholder management with the help of AGNIi, Invest India were also discussed.
 
A report entitled 'Emerging Technology Trends in Disaster Management' was also released on the occasion. The report was authored by the Strategic Research Investment  Research Unit (SIRU) of Invest India in collaboration with AGNIi. The report makes important observations about technologies that can be used in managing disasters and also presents some of the success stories of India, when it comes to disaster relief.