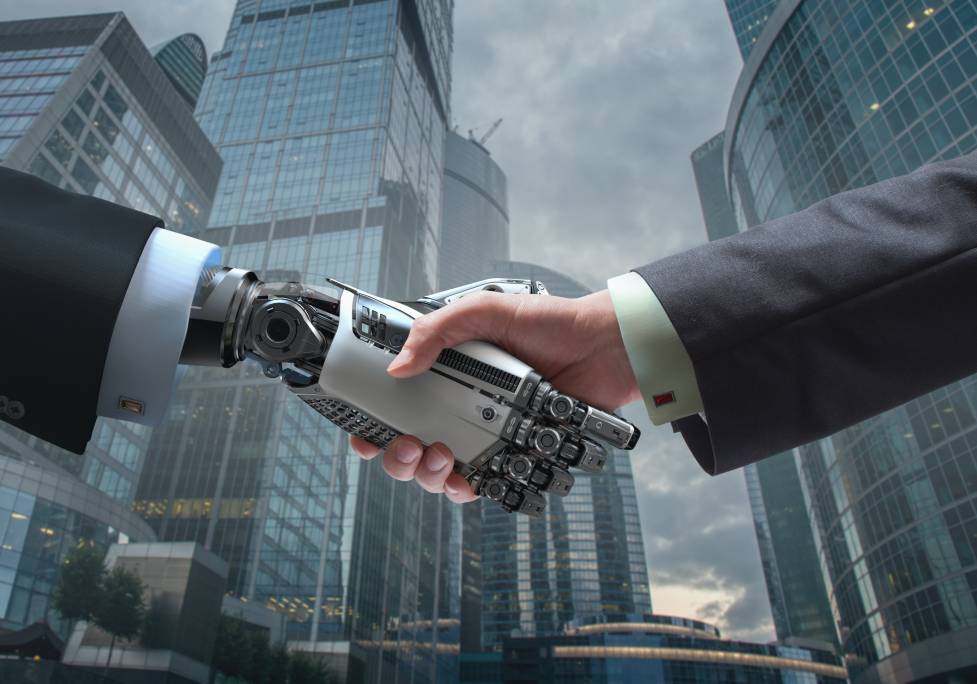 With the announcement of establishing various Centre of Excellence (CoE) for AI in the recent budget speech, AI is touted to be the bedrock of Government of India's efforts to develop nine focus sectors like Healthcare, Agriculture, Education, Smart Cities & Infrastructure, Smart Mobility & Transportation, etc. AI is envisioned to propel innovations in India and assist in solving social issues for the country.
India is amongst the top 3 largest startup hubs of the world. A national program on AI shall catalyze these innovative minds to co-create solutions and contribute to the building of new India governed by technology. To actualize the ambitious initiative, the Central Government has identified nine priority areas. Invest India shall become the executing partner and provide R&D support to implement the Government of India's vision in creating Artificial Intelligence focused Centre of Excellence across the country.
Government Initiatives in AI
A Task Force on Artificial Intelligence (AI) for India's Economic Transformation was constituted on 24th August 2017. The Taskforce has inter alia recommended an Inter-Ministerial National Artificial Intelligence Mission to act as a nodal agency for coordinating AI-related activities in India.
To create a policy framework and to develop the ecosystem for Artificial Intelligence, Ministry of Electronics & Information Technology (MeitY) has constituted four committees covering all the aspects of AI. These Committees are:
Committee on platforms and data for AI
Committee on Leveraging AI for identifying National Missions in Key Sectors
Committee on Mapping Technological capabilities, Key policy enablers, Skilling, Re-skilling, R&D
Committee on Cybersecurity, Safety, Legal and Ethical issues
Various Ministries and agencies are working on the use of Artificial Intelligence. Centre for Development of Advanced Computing (CDAC) has been working in the area of AI with a focus on image processing, audio assistance, education, health, agriculture, transportation, etc. Department of Agriculture Cooperation and Farmer's Welfare is working with the private sector in areas like crop monitoring, Block-chain technology to connect producers and consumers, identification of pests/diseases and weather-based crop management system. Department of Revenue is using data analytics and forecasting technologies in the administration of Direct & Indirect Taxes.
Potential Impact in India
AI is emerging as a new factor of production, augmenting the traditional factors of production viz. labour, capital and innovation and technological changes captured in total factor productivity. The various estimate suggests AI boost India's annual growth rate by 1.3 percentage points by 2035. This roughly translates to roughly $ 1 tn to the Indian economy. With the upcoming initiatives in Artificial Intelligence, we can anticipate some major movements in the following sectors: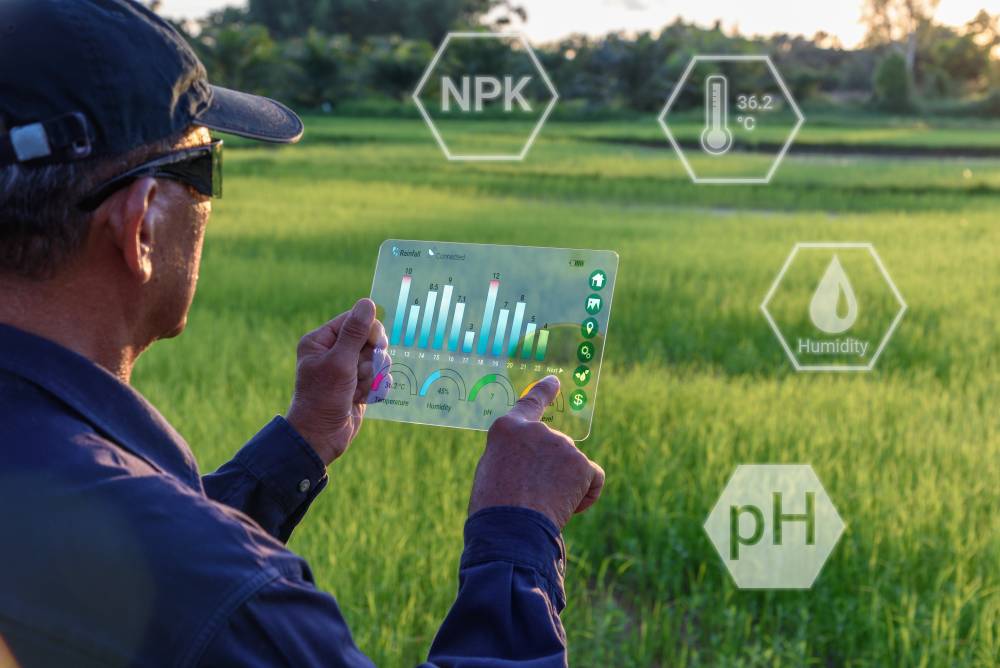 Agriculture: AI holds the promise of driving a food revolution and meeting the increased demand for food (global need to produce 50% more food and cater to an additional 2 billion people by 2050 as compared to today). AI can help achieve this vision by contributing to critical areas like:
Crop Selection – AI-based solutions are ideal for crop selection as they can take complex parameters like soil type, monsoon dates, availability and affordability of ides, etc. into account along with historical data while choosing the crops.
Crop Monitoring – Using technologies like IoT, drones, satellite imaging, etc. authentic data can be collected from the fields, monitored and analyzed by AI-based applications to identify the right solutions.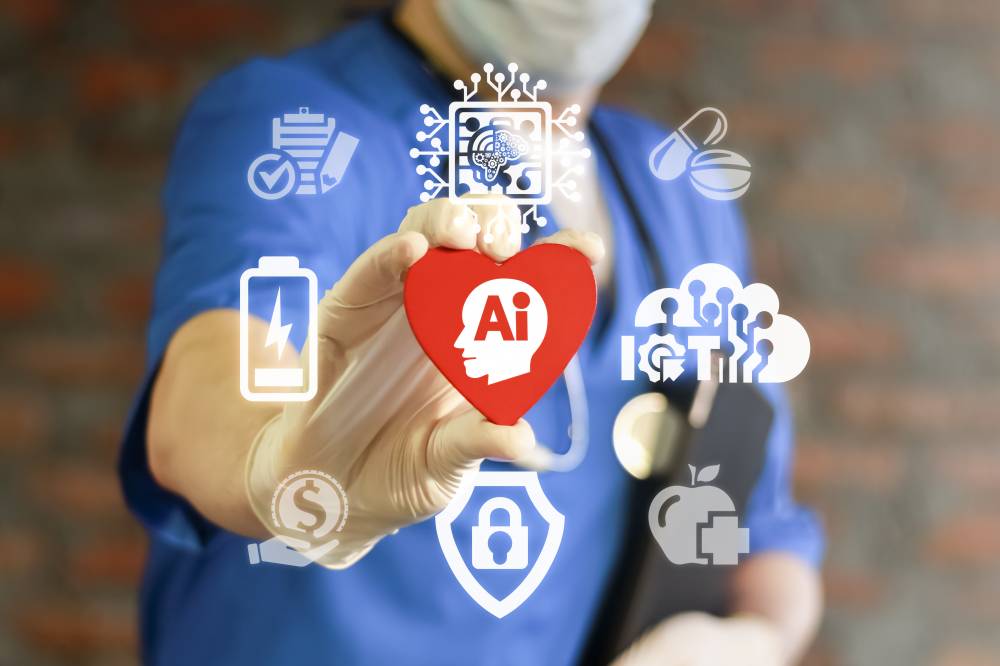 Healthcare: Application of AI in healthcare can help address issues of high barriers to access to healthcare facilities, particularly in rural areas that suffer from poor connectivity and a limited supply of healthcare professionals. AI has the potential to transform the delivery of health services in rural areas, a challenge India has grappled with since Independence. It can help in:
Creating electronic health data repositories with sufficient high-quality annotated health data for machine learning applications
Creating a national-scale clinical decision support system to enable better management of routine clinical problems by less-skilled providers
Creating self-learning systems in digital fields like radiology, pathology, and genomics, to augment the future of healthcare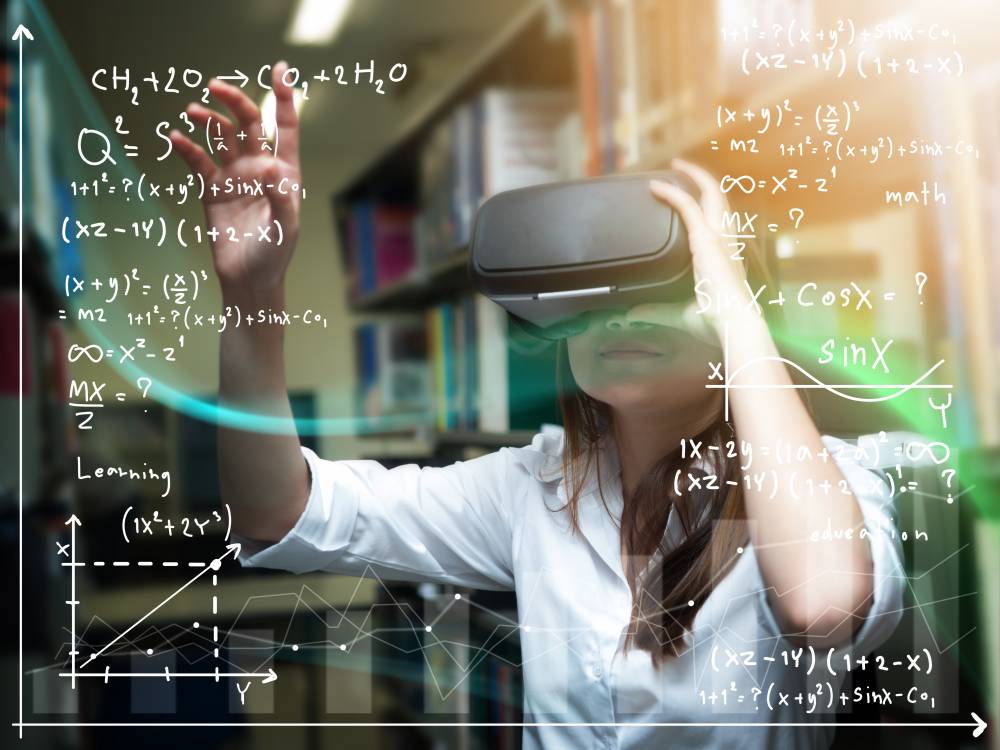 Education & Skilling: Indian education has challenges like lack of teaching resources and individual attention, unequal access to educational opportunities, outdated pedagogies, etc. AI-based teaching addresses a lot of issues faced in classrooms like:
AI-based analytics to accurately measure outcome and thus help the Government direct its resources in an efficient manner

Create dynamic courseware to enable reskilling in specific sectors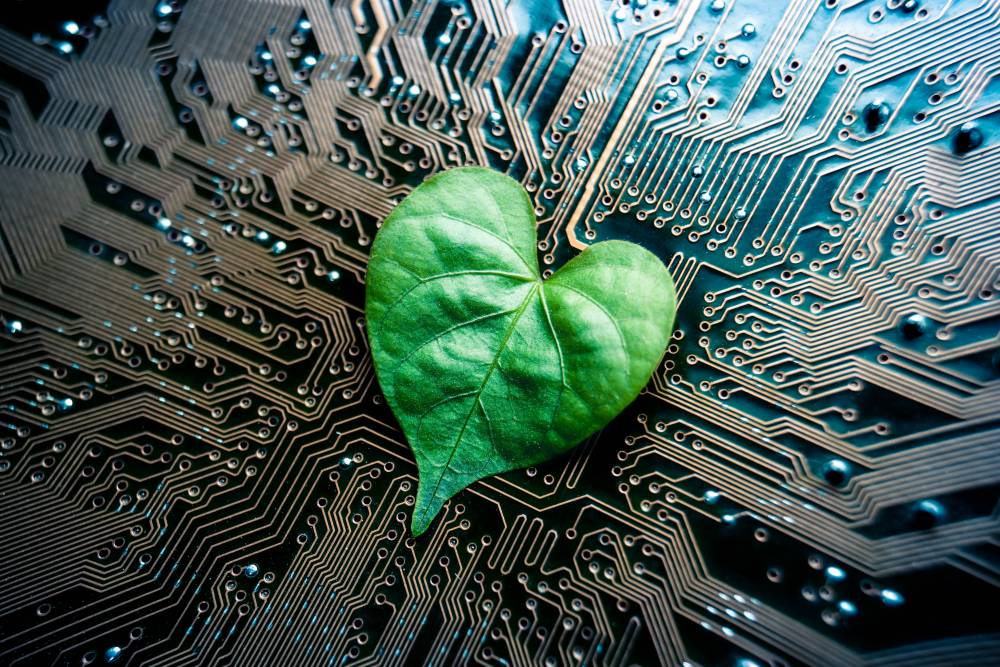 Environment:Air pollution, water pollution, sanitation, etc. are all contributors to environmental degradation and are the primary causes of widespread diseases impacting the livelihood in India. AI will add immense value in the following areas:
Intelligent automation to estimate and control at source, the pollution level of smoke, effluents and solid waste released into the air, soil and water
Intelligent automation to estimate and predict depletion of non-renewable natural resources, green cover and endangered species
Prediction of meteorological events such as cyclones, floods and natural disasters due to climatic or other anthropogenic changes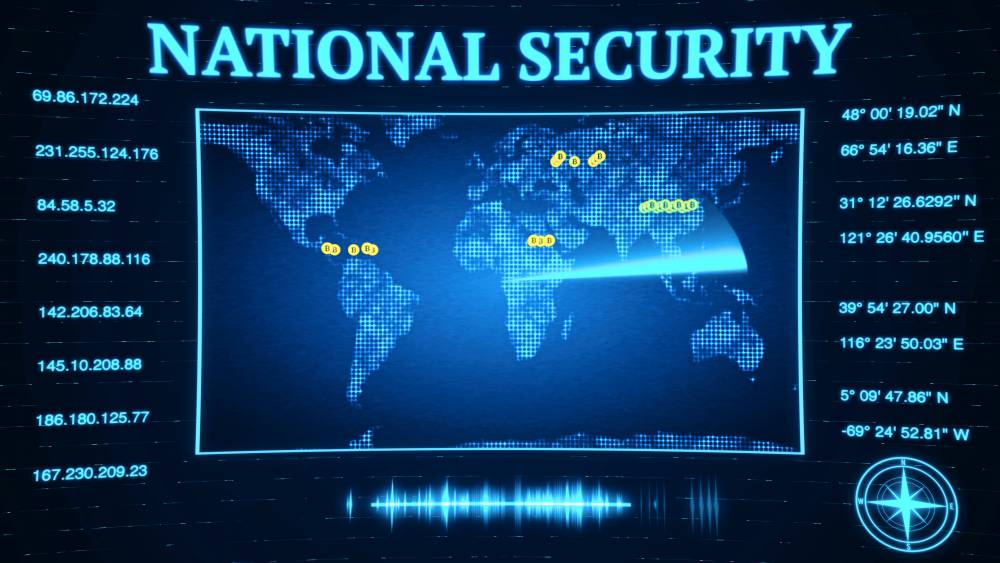 National Security: National security imperatives require that technology-based force multipliers be developed. Some areas where AI-based systems could be usefully deployed are:
Autonomous surveillance and combat systems
Adaptive communications systems
AI-based cyber-attack mitigation and counter-attack systems
Public Investment in AI
The Government of India is pushing investments through the following areas to establish an AI ecosystem.
Digital India: Double allocation of INR 3,073 crore to further research in Robotics, Artificial Intelligence (AI) and the Internet of Things (IoT), among others.
National Program on AI: Set up by NITI Aayog at IIT Chennai. The research will focus to encourage Big Data, cybersecurity and Robotics are some of the initiatives that will help promote Industry 4.0.
AI penetration in Private Space
Over half (58%) of the companies using AI in the country work at scale, beyond pilot and test projects.
Between 2014 and 2017, AI startups in India raised less than $ 100 mn from venture capitalists. Currently, India has 546 researchers in the AI domain with roughly $ 50.3 bn of investments in AI's R&D. With the Government of India steering AI and its applications on a national scale, we can expect to witness an increase in the flow of investments into advanced technologies like IoT, Blockchain, Data Analytics and, Machine Learning.