Aspiring entrepreneurs and young innovators today are at the forefront of covid-relief efforts. Recently, a Pune-based startup by the name of 'My lab' developed a first-of-its-kind solution for home testing for Covid-19 at a fraction of the cost at which tests are currently available today. The jot has been approved by ICMR as well. In the midst of the pandemic, the Indian startup ecosystem has shown its resilience. We today have over 50 unicorns in the country and approximately a record $7.8 bn of venture capital funding has been received by Indian startups since January 2021. Regardless of the pandemic, the startup ecosystem in India is seeing unparalleled growth. We here at Invest India have been contributing towards Covid relief efforts since the onset of the pandemic last year. For our work on initiatives such as the Business Immunity Platform as well as the Exclusive Investment Forum webinar series that focused on notification of government emergency and economic relief measures, provision of crisis support services, and contribution to national COVID-19 business response effort we were recognized by the United Nations as one of the best performing Investment Promotion Agencies w.r.t response to the pandemic.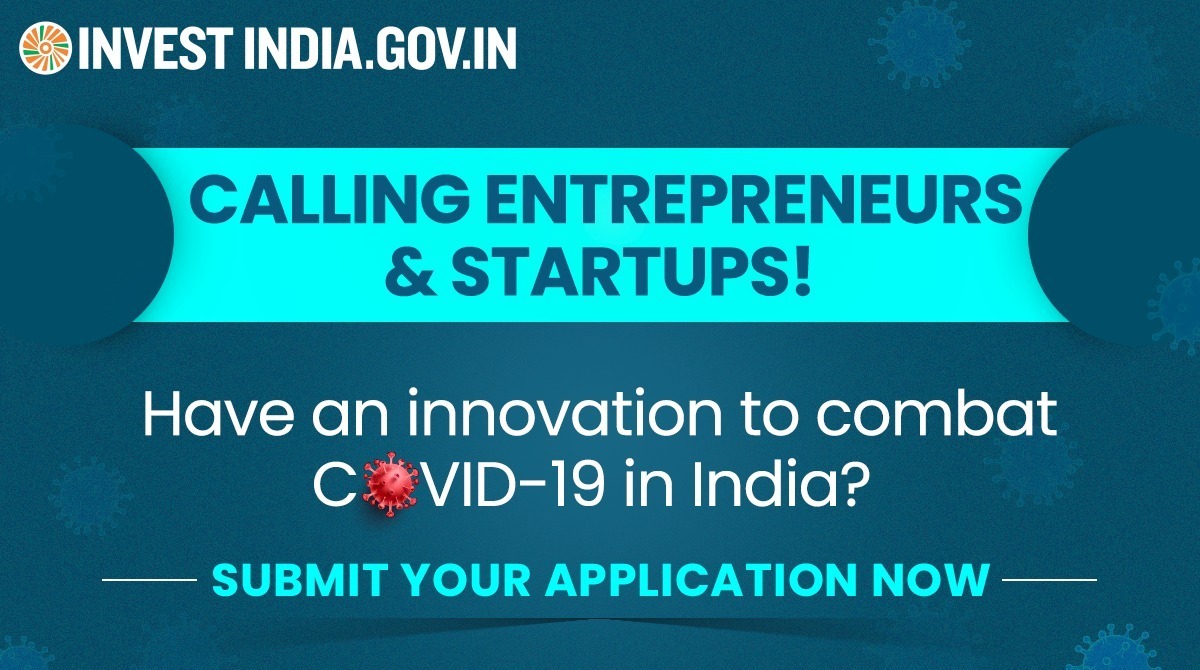 The team is working around the clock to provide assistance to all our stakeholders in need. As part of our ongoing efforts in our fight against Covid-19, we are working on mapping innovations to the different challenges the pandemic has caused. We have rolled out a form to collect information on the solutions that the startup ecosystem has to offer. The form captures information such as a brief of the solution, the problem it solves, its financial implication along with contact details of the innovator/startup. The following are the categories listed on the form:
Testing and Diagnostics Technologies
Telemedicine
Medical Devices
Oxygen Supplies
Mental Health Technologies
Cold Chain and Last-Mile Delivery
Bio-Medical Waste treatment
Technology Solutions for Last Rites
Others
Additionally, details such as the geographical availability, the status of its approval for use in India, any past experience of working with any government departments at the central or state level amongst others are also sought. Lastly, a high-resolution image along with a pitch deck can also be submitted for ease of understanding.
The information submitted shall be used for listing purposes on the Invest India platform and shall be circulated throughout our network across the government departments as well as the private sector. In case there is an expression of interest from the ecosystem the relevant solution shall be mapped on a best effort basis.
Click here to submit your innovation.