Industry 4.0 and Sustainability in the MSME Sector
MSMEs, or Micro, Small and Medium Enterprises, are among the most important drivers of innovation and change within the Indian ecosystem. Therefore, AGNIi Mission is committed to highlighting opportunities and fostering industry awareness in the MSME space.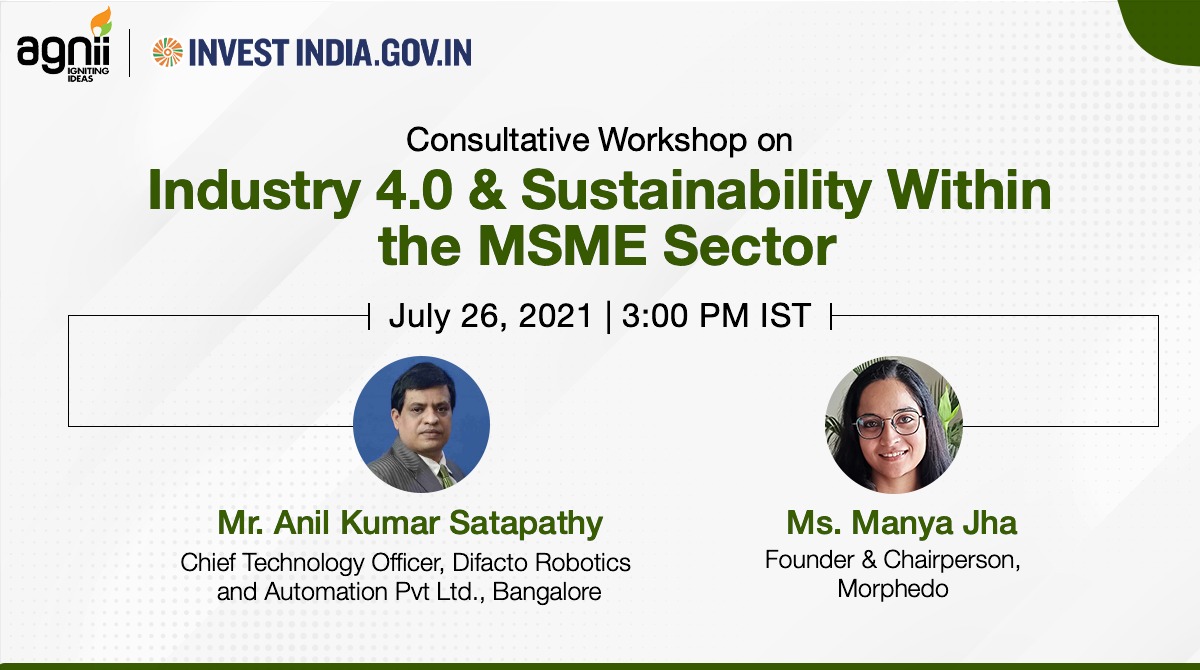 On 26 July, AGNIi organised a consultative workshop in partnership with the Bangalore Chamber of Industry and Commerce (BCIC). BCIC is an apex commerce chamber that represents capital investment and labour employed in Karnataka. The workshop aimed to serve as a starting point to create a business case for the use of technologies by the MSME sector. The event consisted of two sessions, both covering pertinent themes for MSMEs and Indian innovation in general.
Session 1 was titled 'Industry 4.0: Automation, Robotics and Manufacturing'. The speaker for the session was Anil Kumar Satapathy, Chief Technology Officer, Difacto Robotics and Automation Pvt Ltd.
Mr Satapathy spoke of the exponentially increasing market for robotics in manufacturing. He stated that robotics is likely to provide greater employment opportunities for skilled labour to maintain and operate machines. He emphasised the need for the robotics curriculum in our universities to be hands-on and industry-specific.
Session 2 was titled 'Climate Adaptation & Sustainable Technology in MSME Sector'. The speaker of the session was Manya Jha, Founder & Chairperson of a product engineering company, Morphedo.
Ms Jha made a case for re-thinking product life-cycles for sustainability, utilising IoT to monitor products from sourcing to disposal and allowing recycling opportunities.
Given the increasing climate-conscious nature of global supply chains, the workshop was well-timed for MSME members. The AGNIi Mission hopes to follow this up with technology showcases for both sectors.