Indigenous Defence Manufacturing: India's road to 'Atmanirbharta'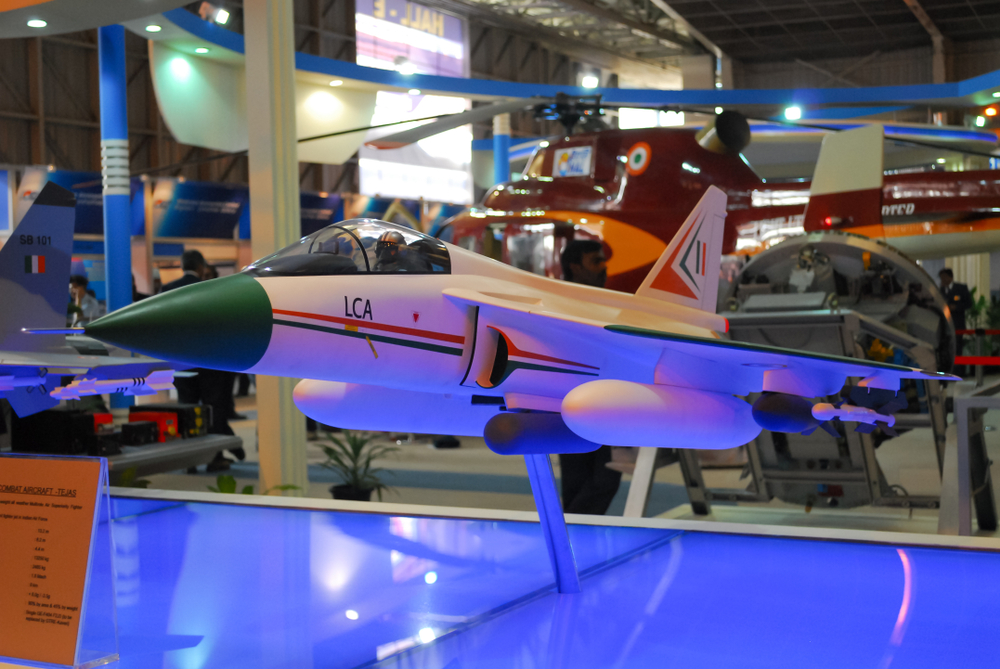 That India has a flourishing innovation ecosystem became evident during the early days of the pandemic. Scores of new age startups and young innovators—some mere college students—came forward to fulfil gaps in India's medical equipment stocks through frugal designs for ventilators, oxygen concentrators, PPE kits and more. Now, this booming innovation space is focusing on another emerging challenge: preparing India for the evolving security landscape of the 21st century. 
The government of Prime Minister Narendra Modi has established a growing private defence manufacturing sector in India, a space previously occupied solely by the central government. Easing of FDI regulations—most recently, FDI through the direct route in the defence sector was enhanced to 74 per cent—along with widespread government support, a Defence Expo and ambitions to become a defence manufacturing hub, has made India an attractive destination for global private defence manufacturers.
Furthermore, India has the third largest defence budget in the world and plans to export $ 15 billion worth of equipment in the next five years. Fittingly then, the government has turned its attention to domestic startups, MSMEs and individual innovators. 
On 13 June 2021, the Ministry of Defence announced a scheme worth INR 498.8 crore ($ 67 million) over the next five years to Innovations for Defence Excellence (iDEX) under the Defence Innovation Organisation (DIO). The latter is a not-for-profit company under India's Ministry of Defence while iDEX is its executive arm responsible for creating an ecosystem to foster indigenous innovation and technology development in India's defence and aerospace sectors by engaging with entities such as MSMEs, startups, innovators, academics, and R&D institutions among others. iDEX evaluates various technologies for scalability and works with all three wings of the Indian armed forces to enable their adoption. 
This recent budgetary allocation will provide financial support to 300 MSMEs, startups and innovators, and 20 partner incubators. It also goes a long way in supporting a growing synergy between India's innovators, the defence manufacturing industry and the country's defence needs. It also speaks to government support of and demand for technologies developed in India by emerging Indian entities. 
In another example of government support to the indigenisation of India's defence production, the Defence Research and Development Organisation (DRDO)—the primary defence manufacturer in India and a public sector company—has identified 108 systems and sub-systems to be developed locally. This includes missile canisters, bullet proof vehicles, Anti-Terrorist Vehicles (ATV), sensors, simulators, helicopters, next generation corvettes, air borne early warning and control systems, and tank engines and transporters, among many others. Production requirements will be met through development contracts. 
Furthermore, the Defence Acquisition Council (DAC), headed by Defence Minister Rajnath Singh, will now also procure air defence guns and ammunition from domestic manufacturers, a first in India. The Ministry of Defence has already allocated $ 750 million towards this project. The DAC has also approved production of six conventional submarines with a state-of-the-art air independent propulsion system, under the Strategic Partnership (SP) model at an estimated cost of INR 43,000 crore ($ 5.79 billion). 
The steps taken by the Ministry of Defence attest to India's ability to attain the vision of an 'Atmanirbhar Bharat'. Self-dependency in defence equipment manufacturing and meeting India's defence needs has been the country's goal since its early days as an independent nation. Under these ambitious schemes, this goal can be reached sooner rather than later.