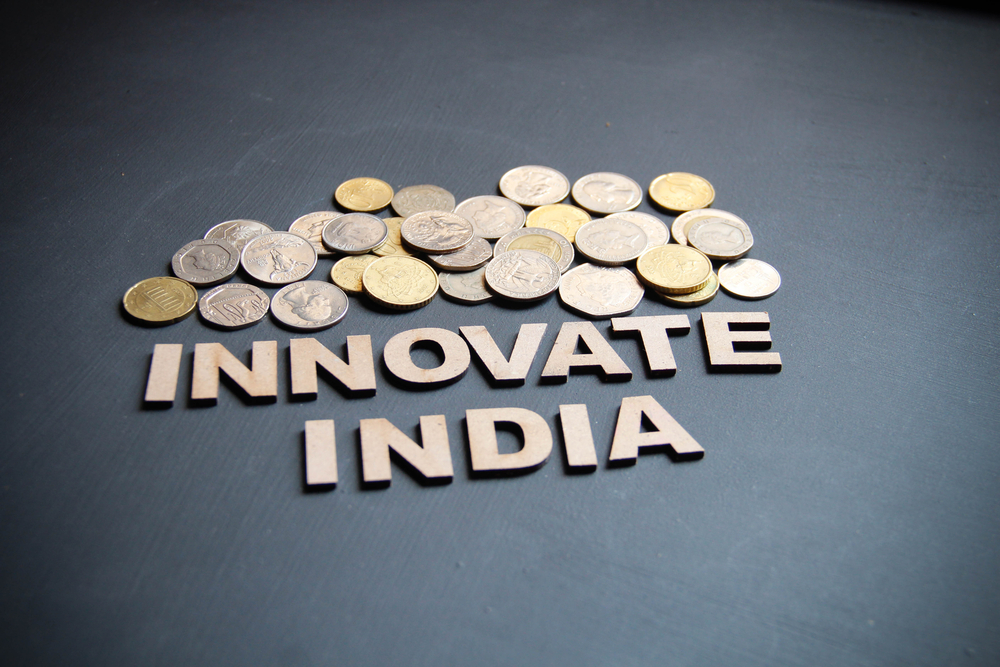 As for food, India has plenty of fertile land, there is enough water and no dearth of manpower... The public should be educated to become self-reliant. Once they know that they have got to stand on their own legs, it would electrify the atmosphere. – Mahatma Gandhi, Harijan, 19-10-47, p. 379
Covid-19: An opportunity in crisis – While corona virus was slowly covering parts of China, all countries were gearing themselves up for a problem which no one ever predicted before. But shortly after hitting Italy, Spain, USA, corona virus entered in our country and much to our anticipation, India went under complete lockdown for several days. When this pandemic came with several unfamiliar names like lockdown, quarantine to a population of 1.2 billion Indians, there was uneasiness, anxiety, and uncertainty among public as well as in the businesses. Thus, to ease out these challenges, many bold reforms and actions were taken by the government for saving lives of people while sustaining the economy of the country. In these reforms, the one which was hailed by every Indian was Prime Minister's push towards SELF-RELIANCE.
The concept of self-reliance is not new to us but embracing it as our ideology is a long-term vision for the country. Personally, I started realizing the need for this ideology a year and half ago, when through Invest India, I got the opportunity to work on Accelerating Growth of New India's Innovations (AGNIi) - a flagship initiative by Office of Principal Scientific Advisor to Government of India and came across numerous indigenous innovations from startups as well as R&D ecosystem which were paving their path towards becoming Google and Apple of the country. The belief in self-reliant India got stronger, when, as response to COVID-19 crisis, AGNIi shaped itself in identifying potential innovations from preventive, support, and diagnosis areas for averting the spread of infection. As a result of this effort, we have identified several solutions which were very promising but their journey for reaching out to masses was not easy, as many of them were in preliminary stages and needed support in terms of funding, identifying potential manufacturers, etc. But this crisis also came as an eye-opening opportunity to us as well, where we saw many stakeholders coming together for supporting such solutions. The setup of a 100 crore grant – the ACT Grants, created by India's startup community for combating COVID-19, is one of the prominent examples to us. While setting up ACT Grants in the first place was a collaborative effort to tackling an extraordinary crisis but it was also a brilliant instance of giving voice to local solutions which have capabilities to solve global problems. Therefore, though the era of COVID-19 may come to us as unprecedented calamity, but it has also made us realize that India has potential to lead the world by understanding its capabilities and building over it.
Fast-tracking self-reliant economy through innovations – For spreading the branches, a tree needs to grow stronger at its roots so that it can hold the weight of those bigger branches. Likewise, for becoming self-reliant, India needs to strengthen its bottom-of-pyramid economy. This strengthening of lower-pyramid population can be done by bringing them more earning either through jobs or generating entrepreneurial opportunities and thus, making them self-reliant. Due to my inclination towards strengthening the bottom-of-pyramid, I have extensively interacted with Farmer Producer Organizations (FPOs), Village Level Entrepreneurs (VLEs), Self-Help Groups (SHGs), Small-Micro Enterprises (SMEs) and research institutes for facilitating knowledge flow on how these groups can use potential innovations to leverage new business opportunities leading to promote rural entrepreneurship. Initially, we assumed that may be interest towards rural entrepreneurship is lesser as entrepreneurship can be a daunting approach. So, to validate this notion, AGNIi collaborated with Common Service Centres (CSCs) for identifying pain-points through survey across various sectors from selected number of villages under CSCs' Digital Village scheme. The survey addressed the needs of villages through VLEs and focuses on identifying pain-points in areas like agriculture, textile, waste management, food processing, etc. in their local community. To our surprise, as one of the results of this survey, we got to know that out of 790 respondent VLEs, around 415 respondents were interested in knowing more about innovations in water sector such as clean drinking water, water management etc. Therefore, these results were clearly illustrating that there is a desire of becoming self-reliant among the rural community especially in sectors which have both social and economic benefits.
Similarly, a popular notion among the innovation community is that even though innovators are coming up with unique offerings, but they are still not being able to penetrate the customer-base due to lower acceptance rate among the community itself. However, when we showcased the list of technologies preventing corona virus infection to the state and local government authorities, a Chennai-based drone startup Garuda Aerospace was selected for sanitizing the Varanasi district of Uttar Pradesh.
Therefore, the exposure with these distinct stakeholders and learnings from current situations led me to conclude that post-COVID-19, India should focus on addressing the challenge of lack of systematic knowledge flow within entrepreneurial ecosystem. Such push would further create a user-centric approach towards identifying the on-ground challenges and developing solutions accordingly.
Conclusion: A way forward –
• Vocal for Local – India has several local networks which are playing key roles in strengthening our local economy. The renowned examples of such networks are MSMEs, SHGs, VLEs, FPOs of the community. While several key initiatives like Make in India, Startup India, AGNIi, GeM, Digital India have played vital role in bolstering these networks, still, it is time for the country to introduce frequent use of new-age technologies for making the products from these networks of global standards. Post-COVID, MSMEs will also become hot cake for impact investors, therefore, government should make more ease of doing business reforms for bringing and sustaining the investors in MSME community. Since these small businesses are usually the riskiest ones, therefore, practicing blended finance model would be suitable de-risking model for investors, government as well as the business owners.
• Innovation centricity – While COVID-19 has affected several sectors from left, right and centre, innovations came forward as a saviour of both human lives as well as businesses. Therefore, it is important for India to boost its innovation ecosystem and enable them in reaching out to last miles for empowering the rural communities with various entrepreneurial models. Post-COVID-19, innovation ecosystem is also transitioning towards achieving frugality. While the world will be testing new models for reaching this goal, India has in-built efficacy towards matching the standards of frugal innovation. Therefore, if groomed properly, India will pioneer in delivering frugal products by reducing overall cost of ownership and simultaneously increasing robustness, user-friendliness and economies of scale of the product.
• Bringing investment in Research & Development – Through AGNIi, we have been working with R&D labs of the country. This gave me many opportunities in facilitating technology transfer of innovations from food processing sector to water purification and thus taking the technologies from lab to market. As a result of this, while few technologies helped a startup in expanding its product portfolio for getting better market share, other solutions abetted an international development organization in solving the water contamination problems. Though our research institutes have bright talents in bringing out innovative solutions, they often get suppressed due to lack of funding opportunities. As research and development is a key in accelerating self-reliant economy, increase in more public-private research collaborations are vital. If nurtured well, such alliances will decrease India's dependency for innovation on Multi-National Corporations (MNCs) and hence, making our products suitable for a more globalized market.
This article is written by Prakarsh Mishra and the content in this article is subject to the author's personal view.