India's 1st IFSC in GIFT City Gujarat: Proposed Insurance Intermediary Regulations, 2021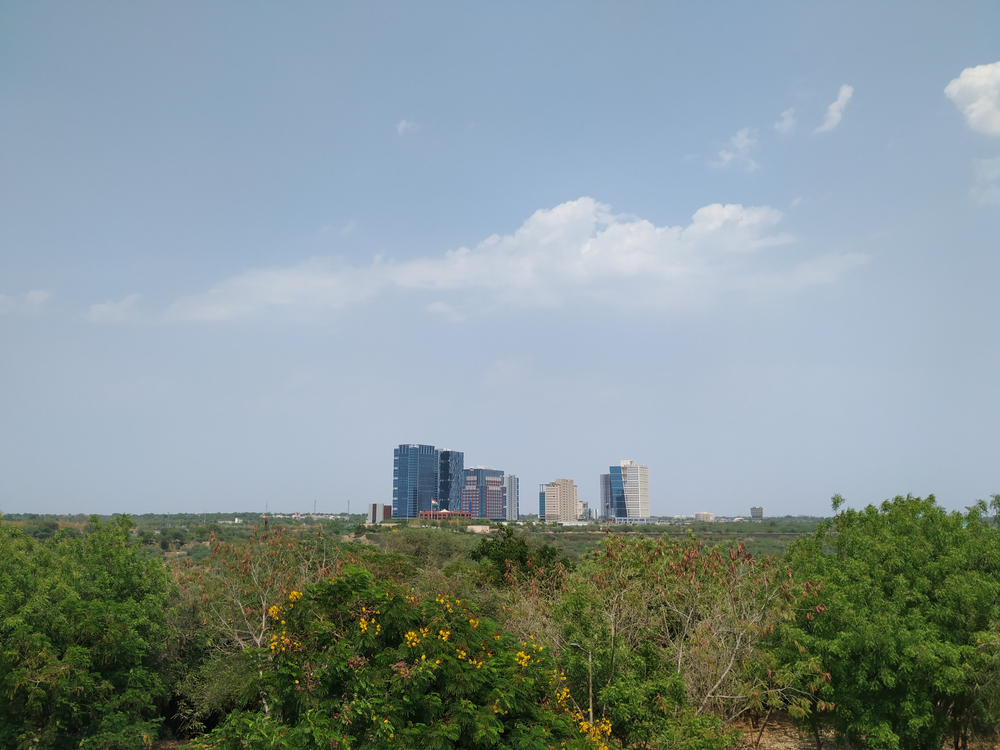 About GIFT IFSC
As one of the largest and fastest growing economies, India has been a major consumer of International financial services (IFS). The 2007 report of the committee set up by the Ministry of Finance (popularly known as the Percy Mistry Committee Report) had estimated that even under conservative assumptions, purchases by Indian households and firms of IFS will be nearly $50 billion by 2015, and could exceed $120 billion by 2025. Thus, with the objective of bringing back to India the international financial service business generated from India, and gradually emerge as an international financial services hub at the regional and global level, Government of India operationalized India's maiden International Financial Services Centre (IFSC) at GIFT Multi Services SEZ in April 2015.
According to the latest Global Financial Centers Index report, London, (March 2021) the IFSC in GIFT City has been placed at the top amongst 15 centers globally, which are likely to become more significant over the next two to three years. GIFT IFSC is a special financial zone which is treated as an offshore territory under Indian foreign exchange regulations. The centre provides world class financial services to non-residents and residents, to the extent permissible under the regulations, in any foreign currency.
About IFSCA
Government of India recognised that the development of financial services and products in the IFSCs would require focused and dedicated regulatory interventions. Moreover, the dynamic nature of business in an IFSC would requires a high degree of inter-regulatory coordination within the financial sector. Hence, a need was felt for having a unified financial regulator for IFSCs in India to provide world class regulatory environment to financial market participants.
The International Financial Services Centres Authority Act was passed in December 2019 and the IFSCA commenced its operation as a unified regulator in October 2020. The IFSCA has been vested with the combined powers of four domestic regulators namely RBI, SEBI, IRDAI and PFRDA and has a mandate to develop and regulate financial institutions, financial services, and financial products within the IFSCs in India.
The draft IFSCA Insurance Intermediary Regulations, 2021
IFSCA proposes to enact a comprehensive regulatory framework for the insurance intermediaries in IFSC focusing on ease of doing business and by adopting international best practices being followed by regulators globally. Accordingly, IFSCA has come out with a consultation paper on draft regulations for establishment of insurance intermediary office at the IFSC. The draft IFSCA (Insurance Intermediary) Regulations, 2021 inter-alia provide for eligibility criteria, registration process and permissible activities.
IFSCA recognizes that the insurance intermediaries play an important role in bringing the clients across the globe and (Re)insurers on a common platform. Keeping this in mind IFSCA proposes to enact a comprehensive regulatory framework for the registration and operations of insurance intermediaries in IFSCs, focusing on ease of doing business and by adopting international best practices being followed by regulators globally. IFSCA proposed to permit insurance intermediary to undertake the activities of "insurance distributor" which includes insurance brokers and corporate agents or as "claim service Provider" which includes Third party administrators and Surveyors & loss assessors.
The proposed IFSCA (Insurance Intermediary) Regulations, 2021, specify:
1. Who can set-up IFSC Insurance Intermediary Office (IIIO) in IFSC:
The Intermediary or Insurance Intermediary registered as Insurance Broker, Corporate Agent (C.A.), Surveyor and Loss Assessor (SLA) or Third-Party Administration (TPA) in India or equivalent in foreign jurisdiction may set up its branch office in IFSC
Following may also apply for registration as an IIIO in the category of Insurance Broker, C.A., SLA or TPA:

A company or firm incorporated in India; or
A company, firm or a body corporate incorporated under the law of any country outside India.
2. Permissible Activities:
An IIIO can be permitted to carry on the activities of Insurance broker, Corporate Agents, Third Party Administrators and Surveyors and Loss assessor within the IFSC, from other SEZs and also from outside India;
An IIIO registered may transact such business, as permitted by authority from mainland India subject to extant provisions the Insurance Act, 1938;
3. Conditions of registration including requirement of Minimum capital, Net-worth and Professional Indemnity policy.
Read more at https://ifsca.gov.in/Viewer/ReportandPublication/16
Update: On December 3, 2021, Hon'ble Prime Minister Narendra Modi will inaugurate the Infinity Forum on fintech, which among other things will discuss and come up with actionable insights into how technology can be leveraged by the fintech industry for inclusive growth.