India's 1st IFSC in GIFT City: Constitution of an Expert Committee on Longevity Finance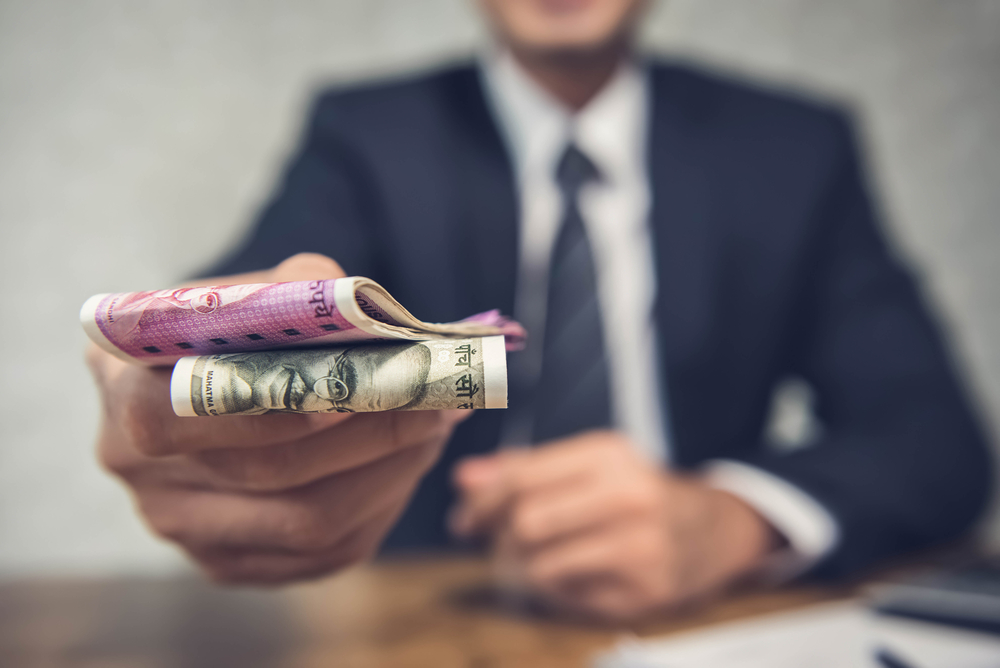 What is an IFSC?
An International Financial Service Centre (IFSC) is a jurisdiction that provides world-class financial services to non-residents and residents, to the extent permissible under the regulations, in a currency other than the domestic currency of the location where the IFSC is located. 
India's Maiden IFSC
As one of the largest and fastest-growing economies, India has been a major consumer of International financial services (IFS). The 2007 report of the committee set up by the Ministry of Finance (popularly known as the Percy Mistry Committee Report) had estimated that even under conservative assumptions, purchases by Indian households and firms of IFS will be nearly $50 bn by 2015, and could exceed $120 bn by 2025. Thus, with the objective of bringing back to India the international financial service business generated from India, and gradually emerge as an international financial services hub at the regional and global level, the Government of India operationalized India's maiden International Financial Services Centre (IFSC) at GIFT Multi Services SEZ in April 2015.
According to the latest Global Financial Centers Index report, London, (March 2021) the IFSC in GIFT City has been placed at the top amongst 15 centers globally, which are likely to become more significant over the next two to three years. GIFT IFSC is a special financial zone which is treated as an offshore territory under Indian foreign exchange regulations. The centre provides world-class financial services to non-residents and residents, to the extent permissible under the regulations, in any foreign currency. The maiden IFSC in India offers a wide spectrum of opportunities across various business segments such as Banking, Capital Markets, Fund Management, Aircraft Leasing, Insurance, etc. The centre is fast emerging as a preferred gateway for outbound and inbound capital flow into India.
The IFSCA
The International Financial Services Centres Authority Act was passed in December 2019 and the IFSCA commenced its operation as a unified regulator in October 2020. The IFSCA has been vested with the combined powers of four domestic regulators namely RBI, SEBI, IRDAI, and PFRDA and has a mandate to develop and regulate financial institutions, financial services, and financial products within the IFSCs in India. While the IFSCA has left no stone unturned in providing a robust yet light-touch regulatory environment, the recent announcement has truly shown how far-sighted and practical the regulator is.
Committee on Longevity Finance Hub in GIFT IFSC
Global estimates suggest that there are one billion people in the silver generation (a global cohort of individuals aged 60 and older) with a combined spending power of $15 tn and the size is ever-expanding. Developments in medicinal science and technology will support extending of lifespan and longevity of the silver generation. It is estimated that by 2040, there will be more members of the silver generation than people under 20. This demographic change will throw open new challenges and opportunities especially in the areas of wealth management, health, insurance, and other investment products. IFSCA, in its endeavour to develop a 'Longevity Finance Hub' in GIFT IFSC, constituted an Expert Committee to recommend an approach towards the development of a 'Longevity Finance Hub' and provide a road map for the same.
Terms of Reference
To recommend IFSCA on long-term vision for setting up of a 'Longevity Finance Hub' in GIFT IFSC including the prospect of trans-generational value creation, availability of innovative financial products catering to the needs of different age groups and bringing together the human, societal and financial capital.
To make recommendations with respect to the structure of 'Longevity Finance' in IFSC. The recommendations may be three-fold:

Short-term in nature that can be implemented by IFSCA immediately (ie, in less than 6 months). Such suggestions should fall under the exclusive regulatory purview of IFSCA.
Mid-term: Recommendations that may be implemented in mid-term (6 months to 1 year). Such suggestions may involve coordination with other regulators.
Long-term: Recommendations that may be implemented in long term (1 to 2 years).

To identify issues that may be critical for the development of 'Longevity Finance' at IFSCs including inter-regulatory issues.
Any other suggestions for the development of the 'Longevity Finance Hub' at IFSC.
The Committee may also examine and address any other issues which are important though not specifically mentioned in ToR.
Committee Members
| S. No. | Name | Designation | Capacity |
| --- | --- | --- | --- |
| 1 | Ms Kaku Nakhate | President and Country Head (India) Bank of America | Co-Chair |
| 2 | Mr Gopalan Srinivasan | Ex-CMD, New India Assurance Company Limited | Co-Chair |
| 3 | Ms Margaretta Colangelo | Co-Founder & CEO, Jthereum Corporation | Member |
| 4 | Mr Nilesh Shah | MD, Kotak Mahindra Asset Management Company Limited | Member |
| 5 | Mr N S Kannan | MD & CEO, ICICI Prudential Life Insurance Company | Member |
| 6 | Ms Vibha Padalkar | MD & CEO, HDFC Life Insurance Company Limited | Member |
| 7 | Mr Ankur Gupta | Managing Partner, Head of Real Estate, Brookfield Asset Management, India | Member |
| 8 | Mr Ashish Gumashta | MD & CEO, Julias Baer Wealth Advisors (India) | Member |
| 9 | Mr Siddharth Shah | Founder, PharmEasy | Member |
| 10 | Mr Harshvardhan Lunia | Founder and CEO, Lendingkart | Member |
| 11 | Mr Siddharth Shah | Partner, Khaitan & Company | Member |
| 12 | Mr Nitin Jaiswal | Head-Govt Affairs & Strategic Relations, Bloomberg, Singapore | Member |
| 13 | Mr Tushar Sachade | Partner, Price Waterhouse & Co. LLP | Member |
| 14 | Mr Sayed Zeeshan Ali | DGM, International Financial Services Centres Authority | Member |
Update: On December 3, 2021, Hon'ble Prime Minister Narendra Modi will inaugurate the Infinity Forum on fintech, which among other things will discuss and come up with actionable insights into how technology can be leveraged by the fintech industry for inclusive growth.