India in the Global Organic Food Supply Chain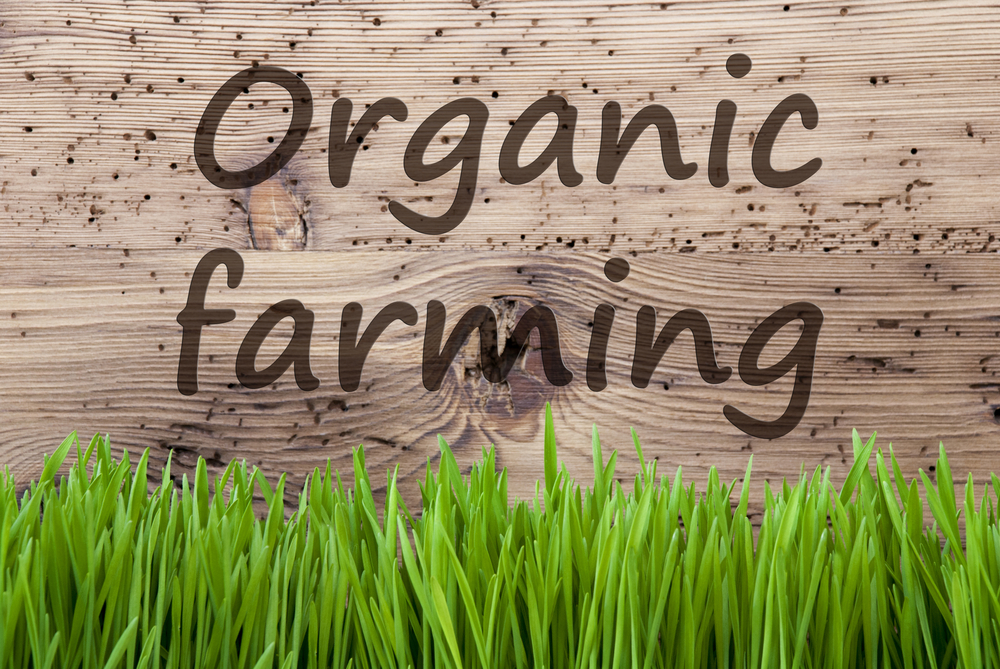 India is a predominantly agrarian economy with agricultural sector as its backbone. This sector provides livelihood for about 70% of the country's population. India is expected to achieve the ambitious target of doubling the incomes of its farmers by 2022. 
Before the 1940s, agricultural production in India was mostly organic in nature as they neither had access to chemicals like fertilizers and pesticides nor had the know-how to use them effectively to increase crop production. It was the developed countries who had started the use of chemical fertilizers, pesticides and insecticides to increase farm yields. While agricultural production in developed European countries grew exponentially after the use of chemical fertilizers and pesticides, they also witnessed a decline in the quality of the agricultural produce and soil. However, the developing nations were quick to take a leaf out of the developed nations' books to ensure food security for their own people and thus began actively using chemicals to boost agricultural production. 
The 1960s in India saw the beginning of a 'Green Revolution' in the country in which farming in India switched significantly towards more chemical-intensive techniques. While this shift was extremely helpful in increasing the yield of grains and ensured food security for the larger populace, it also meant deteriorated quality of crops due to the addition of numerous harmful chemicals in them.
The recent times have, however, seen a shift by consumers who are now moving towards organically produced food. Organic products are broadly defined as those food products which are produced without the use of synthetic external inputs such as chemicals, fertilizers, pesticides, synthetic hormones or genetically modified organisms. The reasons for this paradigm shift are said to be twofold:
Increased awareness among consumers, farmers, policymakers and environmentalists about the ill-effects of chemicals in agricultural produce.
Growth in the price premium on the exports of organic produce in developed countries.
As a result, we are witnessing that across 170 countries, the total land under organic farming has gone up from 11 million hectares in 1999 to 50.9 million hectares in 2015. In the last few years, the demand for organic food in India has seen a massive growth especially in the urban, developing economies. Globally, India ranks 9th in the world in terms of its agricultural land under organic farming in 2015. According to a recent study, India's organic food market was estimated to be worth around US$0.36 billion in 2014. While this sector is highly unorganized currently, it has a huge potential to grow at a rate of more than 25% annually.
Furthermore, the government of India has been a key supporter of curating the right schemes in order to promote organic farming in the country. Since 2015, the government has been promoting organic farming under two dedicated schemes namely, Mission Organic Value Chain Development for North Eastern Region (MOVCDNER) and Paramparagat Krishi Vikas Yojana (PKVY).
Organic farming in India has also been supported under other schemes such as Rashtriya Krishi Vikas Yojana (RKVY) and Mission for Integrated Development of Horticulture (MIDH) and Network Project on Organic Farming. Third-party certification of organic farming is promoted by Agriculture Processed Food and Export Development Authority (APEDA), Ministry of Commerce, Government of India. The country's apex institution for food safety and security, the FSSAI has come out with the 'Jaivik Bharat' framework to promote organic farming. This globally recognised third-party certification process is controlled by APEDA. 
While the demand for organic products in the market is going up, the supply side factors are also catching up fast. Taking advantage of the e-commerce boom in India, many companies are using this route for boosting their sales and presence in the market. There are more than 25 e-commerce platforms which sell organic food online in India in addition to many general grocery stores like BigBasket and Peppertap which now stock organic produce as well.
India has also seen the entry and growth of specialist organic brands such as ISayOrganic, JoyByNature, Ekgaon and Organic Shop. There are also a number of initiatives like Navdanya which help local Indian farmers with better business opportunities in the organic farming sector. Moreover, many entrepreneurs have also turned their farms into weekend retreats and use their home-grown organic produce as an input into making and selling their own products.
The organic food industry in India falls under the high scale, high margin opportunity bracket. Therefore, this sector has seen increased investments such as:
SEAF India Agribusiness Fund and Sarona Capital's investment in Khyati Foods
Ventureast and Peepul Capital's investment in 24 Letter Mantra
Nexus Capital's investment in Suminter India Organics; Fabindia's investment in Organic India
SIDBI Samridhi Fund's investment in Natureland.
With India's rich farming history, increasing demand and governmental support, the country may well be on the path towards making a mark in the organic produce domain at the global level. Hence, what remains to be seen is this: will India become the next major player in the global organic food supply chain? The current evidence suggests a yes!
This blog has been authored by Kanika Verma.