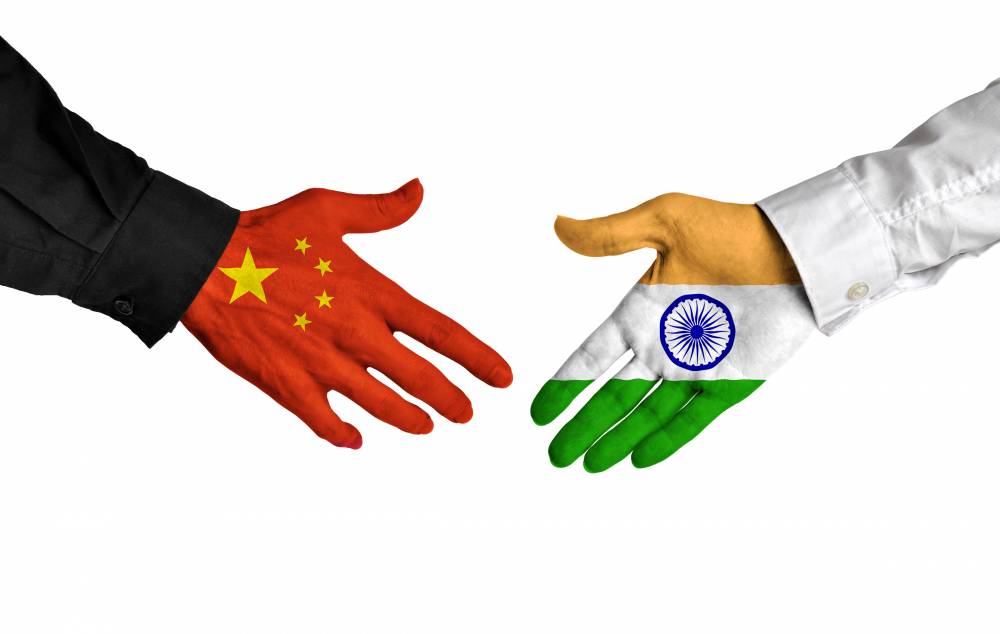 Prime Minister Shri Narendra Modi in a conversation today with Chinese journalists based in New Delhi said, "India and China are bound by history, connected by culture, and inspired by rich traditions. Together they can create a bright future for the entire mankind."
India and China are believed to be more similar, than different. Their similarities and their associations are great, numerous and intimate; the roots of which lie in Buddhism, linguistic influences that have believed to occur during 1500-1000 B.C. In today's era, China and India don't just share mutual interests in Bollywood movies or Yoga but they are facing similar challenges and have a comparable approach on major global issues. For instance, the recent stand on climate change. Each time the two nations, that house one-third of the world's population, stand together and bring forth an argument at an international forum, their voices are heard. This makes it imperative for India and China to be in a synergetic relationship. Because of these reasons, the two nations have been constantly making attempts to strengthen their relationship. The leaders have been interacting with each other on varied platforms and have engaged in over 30 dialogues. The steps undertaken have brought institutional changes and have given a thrust to the relationship.
This was evident when India became a part of the Shanghai Cooperation Organisation (SCO), President Xi Jinping had mentioned, "China and India are opportunities, not a threat, to one another". The central themes of the latest discussion between the two countries were the economic and political cooperation and political stability in the region. Because of the efforts made towards the relationship between the two Asian giants the Chinese investments into India have increased from $ 2,168.15 Mn (April 2000 to December 18) to a cumulative of $ 2,262.0 Mn (April 2000 to June 19) (As per the DPIIT reports1). India-China bilateral trade scaled up to $ 84.44 Bn in 2017, rising 18.63%, which is well above the $ 71.18 Bn registered in 20162. There are roughly 1000+ Chinese companies in India. A few big names like SANY, OPPO, Haier, Vivo among many others have entered India and are capitalizing on India's scale.
To elaborate on a few Chinese companies, Haier, a consumer goods company, entered the Indian markets in 2004. Haier India opened 33 operations, achieved a net revenue of INR 3,500 Cr by registering a growth of 50% in the year 2018. Due to the tremendous growth, Haier has seen, it plans to invest around INR 3,000 Cr and establish a manufacturing unit to match the growing demand of the India consumer. A similar surge has been seen in the electronics sector where companies like VIVO and OPPO have gained tremendously because of the robust policies and government support. VIVO India has a strong competitive advantage in smartphones. All the phones sold in the country are manufactured at the Greater Noida facility, which is one of Vivo's four manufacturing facilities globally. Along with this Vivo's marketing strategy also used all the Indian aspects, cricket through Indian Premier League & Bollywood star. Another Chinese company that has become synonymous with every Indian household is Xiaomi. Xiaomi has seven manufacturing plants in partnership with Foxconn, Flex, Dixon, and Hipad across India, where it assembles almost 95% of its smartphones. It is also believed that Xiaomi has the highest market share, Vivo is third followed by Oppo. This clearly indicates the acceptance Indian customers have towards these Chinese brands3.
This is just the tip of the iceberg. With robust policies, improved infrastructure development, consistent government support, and a stable political scenario India has laid the foundation of a strong economy and is climbing up the curve to become a robust economic partner for all countries- especially China. Learn more about India - China relations and trade.