How Japanese companies have made a home in India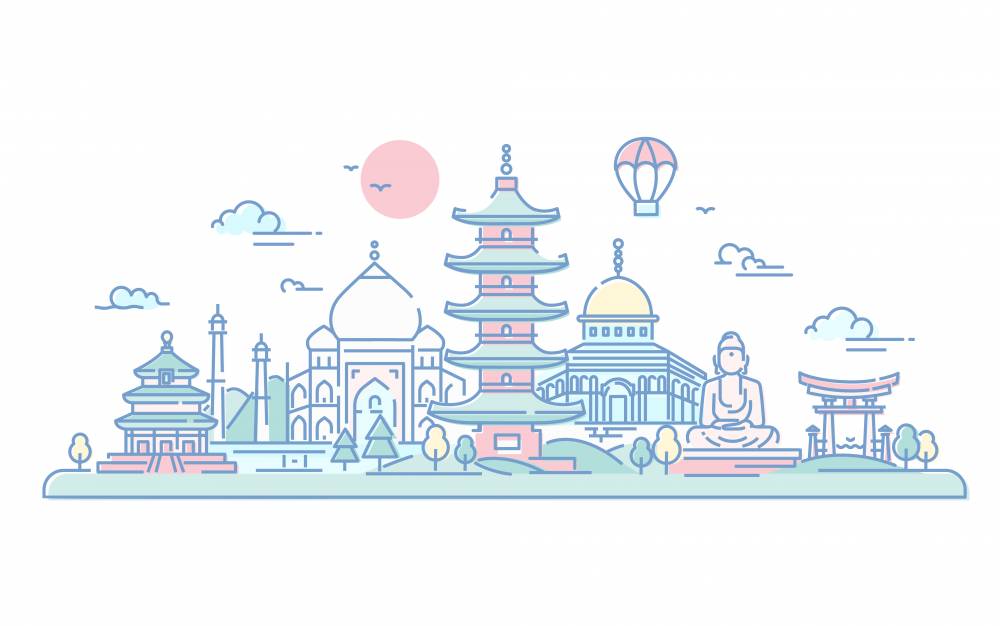 India and Japan have had close civilisational ties for 1,400 years. Today collaboration between the two countries is spread over a range of areas from economic diplomacy to shared ideals in security and defence.
At present, there are more than 10,000 Japanese nationals living in India and over 30,000 Indians residing in Japan. There are 1,441 Japanese companies registered in India, up from 1,369 in 2017. These companies have 5,102 business establishments spread across states like Karnataka, Tamil Nadu, West Bengal and Gujarat.
The southern Indian state of Karnataka alone has around 530 Japanese companies working in it, up from around 200 five years ago. The number of Japanese citizens living in the state has doubled during the same time. With the establishment of Toyota, Honda, Hitachi, Fujitsu and other Japanese companies, the state capital Bengaluru attracts more than 1,800 Japanese business tourists every month. Direct flights to the city have been announced in order to meet the demands of business visitors and specialised healthcare and food and beverage options (including stores like Kenko) aimed at the Japanese have emerged in the city which is the technology centre of India. Japan Habba is one of the biggest India-Japan cultural programmes that take place in Bengaluru. It has become an annual feature celebrating Japanese culture and draws more than 4,000 people from across India.
Chennai in Tamil Nadu boasts of the largest Japanese community in India and hosts a third of the Japanese companies here. The city has Dahlia, a popular 25-year-old Japanese restaurant. Haldia, a city in West Bengal, even has a Japanese township named Sataku.  This community is made up of mostly engineers and executives from Mitsubishi. 
Gujarat too is growing as a Japanese expatriate hub. The western state is a favoured investment destination for Japanese companies. As much as 40% of the Delhi Mumbai Industrial Corridor (DMIC), which is being jointly developed by the two countries, passes through Gujarat. Around eight Japanese companies have shown interest in establishing their business in the state and therefore Gujarat is looking to develop a township in Khoraj, 25 kilometres from the capital Ahmedabad, for this purpose. Some estimates suggest that Gujarat might become the biggest Japanese hub in India in the next five years. 
Delhi and Haryana have a combined strength of 949 Japanese business establishments, followed by Maharashtra with 810, and Tamil Nadu with 620, as of October 2018. Many Japanese international schools have been set up in Mumbai and Delhi to offer quality education for the children of expats.
Language is an important thread in the India-Japan relationship. There has been a significant increase in the number of Indian students learning Japanese in Indian universities. Demand for Japanese language specialists has been growing rapidly in major Indian cities.
This relationship is set to flourish in the years to come.