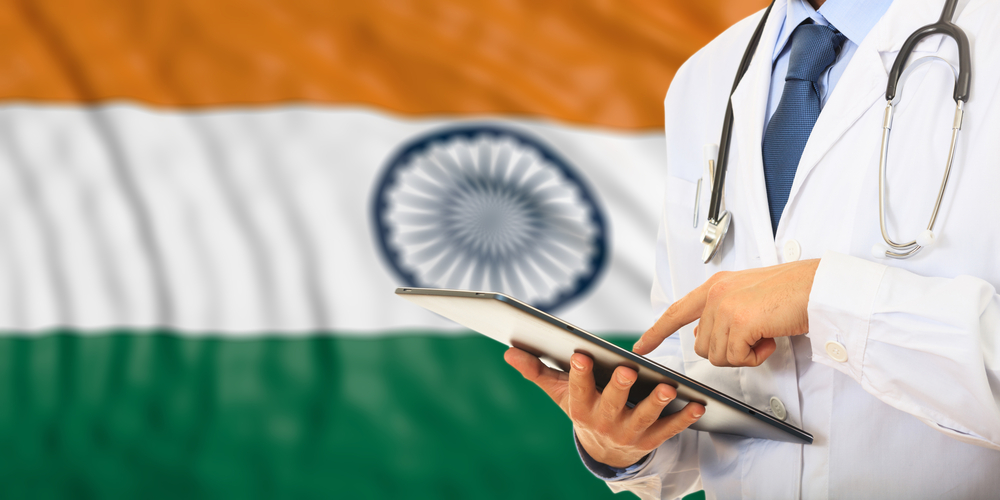 The healthcare sector in India has consistently been flourishing and is one of its fastest-growing sectors. With the amalgamation of automation and healthcare in India, the sector is graced to establish new landmarks. The sense technology has facilitated the other sectors of the country like teaching and finance, which is adequate proof for its potential to easily impact this sector effectively.
By 2022, the healthcare market might have a worth of $ 370 billion, promising yields up to 35-40 per cent, according to several investors. Health tech is a game-changer, although India has a lengthy way to go in using technology to extend health-related services. It is forecasted to create 40 million jobs by 2030.
As per Traxcn data, in 2018, India's investments in health tech amounted to a striking $ 571 million. In April 2019, NASSCOM associated with GE Healthcare to encourage startups in the field to support digital healthcare solutions in the region. Technologies like machine-learning, nanotech, IoT, AI, robotics, 3D printing as just a few illustrations that have functions in the healthcare sector.
There are about 3,225 startups in India that focus on health-tech. Some of the prominent ones are PharmEasy, CureFit, Practo, MedLife, CallHealth, etc. The main focus of most startups is to help access to healthcare resources. This is not a surprise because the ratio of medical specialists to patients is quite imbalanced in the country.
The health-tech startups in India fit to the broad divisions of pharmacy, home healthcare, diagnostics, biotech, etc. Let's pick up the pharmacy and home healthcare sectors as cases to figure out the impact of the culmination of technology. Indians could save about $ 10 billion by 2025 through the adoption of telemedicine instead of physician appointments that take place in-person.
The ascent of healthcare startups in India reveals that we will shortly look at the benefit of genomics, biotech, and robotics in hospitals and clinics to enhance the efficiency of health-related services. Artificial intelligence can identify diseases with complete certainty while apps that track our vitals and movements can enhance the comprehensive wellbeing of the country.
Some things require to be kept in notice when we talk about what the advancement of health-tech in India. With focus on functionality, there is a compromise of security and privacy being neglected. The digital transmission of personal health information can be critical. Thus, the field of health-tech calls to be quaffed with bigger responsibility. Two, how reliable is automation in the health field without accepted protocols, quality assurance, and regulation?
India, despite its infrastructure and immense population, is working its best to fight the ongoing virus through different information campaigns. Clinik Healthcare, one such health-tech startup providing 24/7 primary care through its web of doctors, declared coronavirus care programs including INR 1 lakh insurance cover for families affected with COVID-19 and free tele consultation channels to the society.
Care.fit, a complete healthcare platform, has introduced telemedicine as a solution to increase consumer reach to high-quality doctors across various specialties effortlessly and efficiently during the pandemic in the country. It has also launched Cult.live where they are providing free live classes across fitness formats like strength, cardio, HRX, S&C, dance fitness, and yoga.
Another startup, Bione has identified specific gene groups responsible for an individual's susceptibility to coronavirus. They have also developed a COVID-19 centred Microbiome test, which combined with some AI, predictive analysis tools, can generate tailored recommendations for individuals to strengthen their particular microbiome and thus be more immune to the virus and to fight off.
The exponential success of health-tech startups in India illustrates that Indians are keen for better healthcare and are trusting of it. Technology might ultimately address the issues troubling the Indian healthcare industry like nature, achieving efficient capital employment, scalability, affordability, etc. This again explains the enormous potential for health-tech startups in India, who can act as the bridge that joins the demands and needs.
This blog is authored by Aryan Bharadwaj.