Food, Clothing, Shelter and "The Internet"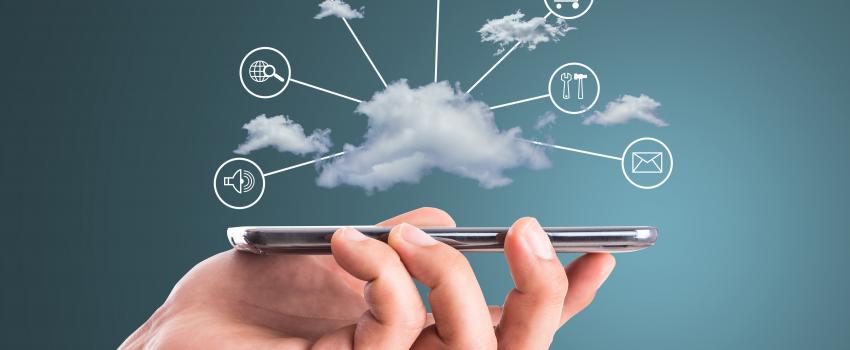 Back in 2007, Arora family was the pride of Karol Bagh — a middle-class residential colony in West Delhi — being a subscriber of 2 Mbps broadband line by government's telco MTNL. Neighborhood relied on this network for reserving seats in Indian Railways for their next vacation, for accessing high school results of their children, or for an occasional slip on social networking site Orkut.
The Internet was a luxury possessed by a select few and monetized diligently by a mushrooming sprawl of dingy cyber cafés across major towns and suburbs. After a decade, the Arora family no longer enjoys la posición social, as even their domestic help consumes 1 GB data per day to stream popular Bollywood songs and cookery shows on Reliance Jio — a new telco offering data at too-good-to-be-true rates and absolutely free voice calling.
Whilst the US was busy electing their new President, millions of Indians were spoilt for choice for their data plans by major telcos such as Airtel, Vodafone and Idea. The price war was initiated by the entry of India's biggest industrial house Reliance in the business, winning 160 mn subscribers in a little over a year.
Cost of data has declined enormously from about 3% of the annual average GDP per capita in 2015 to 1.3% in 2017. The Government is already planning to launch 5G services by 2020, which is likely to reduce the prices further.
At present, India has around 800 mn unique mobile users, and about 430 mn have Internet access — a third of India's population. Morgan Stanley estimates that the number of Internet users will double by 2026 and reach 915 mn.
Under its Digital India program, the Government of India is laying an average of 2,072 km of optical fibre every week to connect 250,000 villages for better dissemination of information on government schemes and educational programs for farmers.
Broadband connection, which was once a good-to-have utility, is being provided with electricity and water connection in Southern Indian states of Andhra Pradesh and Telangana. Kerala declared Internet access as a basic human right. Free WiFi hotspots are being installed at important spots in cities, railways stations and metro trains.
Governments in India have realized the power of the Internet in transforming lives of millions of citizens and now sees the information revolution as the critical ingredient to form a New India – vision statement of popular leader Mr. Narendra Modi. Last month, it launched a mobile app UMANG enabling Indian citizens to access services digitally — from applying for a passport to booking a cooking gas cylinder or tracking the provident fund amount.
Another interesting development was the entry of over 20 new smartphone brands (like Xiaomi, OPPO, Vivo, Lenovo, LYF) in the Indian market, offering increasingly affordable smartphones loaded with apps that Indians adore — such as WhatsApp, Facebook, Gaana.com, YouTube, SHAREit, etc.
Over 40 new smartphone assembling units and component factories have made India their base, making smartphones more affordable for a young and aspirational Indian demographics. Indians are among the heaviest users of their smartphones in the world, spending closed to 28 hours per week. 45% of this time is spent on entertainment followed by 34% spend on social media and search. Also, about 80% of Internet traffic is generated via smartphones. Watching daily sops on TV become a ritual in the early 2000s with production houses like Balaji Telefilms churning popular emotions for millions of housewives and middle-class families. The Internet provided a foot-in-the-door for the US TV series via Netflix and Amazon to tap the teenagers and working-class population starving for differentiated content. Both these platforms are now chasing leading Indian film studios for local content deals. Balaji Telefilms in 2017 launched ALTBalaji to dish-out Internet-first content optimized for the premium segment of customers, opening new revenue stream for the production house.
Meanwhile, US$50 bn is likely to be spent in 2018 (up from US$38.5 bn in 2017) on popular E-commerce platforms such as Flipkart, Amazon, Big Basket for purchasing mobile phones, apparel, food items, jewelry, among others.
Online payment got a big boost after the government's decision of demonetization and a big push for digital transactions. Indian digital payment players such as Paytm, FreeCharge, MobiKwik made headlines in 2017, particularly Paytm that touched 280 million registered users. This market becomes too-hard-to-resist for the American payments major Paypal in late 2017. American taxi aggregator Uber completed 500 million in August this year, within four years of its entry in India and with operations in only 29 Indian cities. Indian counterpart Ola is believed to have twice as many rides with its wider market outreach.
All of them have secured a cheque from global VC and PE firms – which stand convinced, not only the overall Indian consumption story but this consumption taking a digital shift. As per estimates, firms from the US, China and Japan are the top investors in the Indian start-ups investing close to US$14 bn alone in 2017.
Having said that India is a country of contrasts and is a playground to test the contrarian hypothesis. As we talk about premium consumers shift for online channels, there is also a rush to scout for real estate to establish "Brick & Mortar Stores."