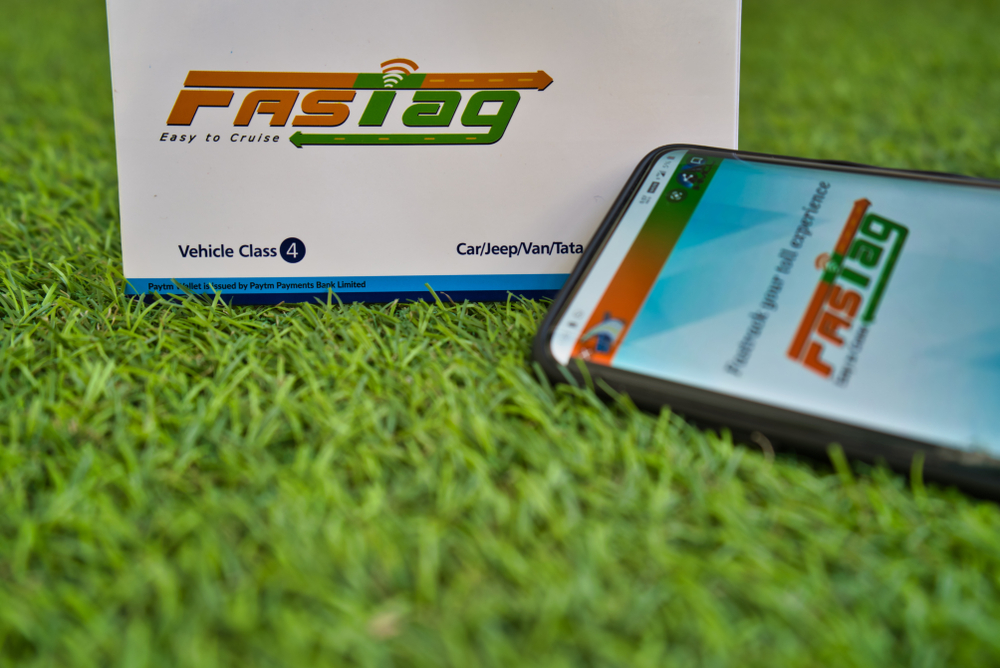 In a bid to make India's transport systems more efficient and adaptive to a growing population and subsequent car-to-person ratio, the National Highways Authority of India has recently implemented a system of FASTags- prepaid rechargeable tags for highway toll collection which allow for an automatic payment deduction from the tag placed on a car. Nitin Gadkari, the Road Transport and Highways Minister had announced that FASTags have become mandatory for all vehicles, private and commercial, from December 15, 2019.

With the help of a FASTag, vehicles don't have to stop at toll plazas, thus ensuring a smooth flow of traffic. This digitization also helps to reduce the cost of maintaining highway tolls manually. To make the process of registering on the database simpler and in line with the Digital India mandate, a customer requires only a couple of documents to set up their FASTag account. The tag comes with a validity of 5 years and its account data can be accessed on the FASTag mobile app.

FASTags are issued by 22 certified banks through various channels such as Point-of-Sale (POS) at National Highway toll plazas and selected bank branches. They are also available for purchase on e-commerce platforms such as Amazon.

The most exciting part of this process is that FASTags are being sold with a Do-It-Yourself (DIY) approach. One can self-activate their tags by entering vehicle details in the 'My FASTag' mobile app, which is available for download on both, the Android and Apple app store. The customer also finds it easy to integrate into the system because FASTags are 'bank-neutral', meaning, no bank is pre-assigned to the tag at the time of purchase from a POS terminal or an online platform.

One has, therefore, the flexibility to link a FASTag with any existing bank account by using the My FASTag app. The NHAI also has a prepaid wallet where one can load money and get their toll fee deducted from the prepaid wallet instead of getting it directly deducted from a bank account. Alternatively, a person can also buy FASTags at a certified bank branch and get them linked to his/her existing bank accounts.

Importantly, FASTags cannot be used with two or more vehicles. Each vehicle requires its own tag.

The cost of these tags varies, with certified banks being allowed to charge a maximum of 100 rupees for each tag, which is fixed by the National Payments Corporation of India (NPCI). However, the actual pricing varies, depending on the number of additional items along with the tag such as insurance fees, security deposit and a first recharge amount of hundred rupees, therefore the actual price of a FASTag ranges from around 380 rupees and upwards.

Since this system is still new, some motorists have recently reported cases where they had to pay cash at the toll booth because their FASTag seemingly failed, only to get an SMS notification much later. In such a case, or if one finds any incorrect deductions, customer care numbers are mentioned on the FASTag to address their concerns. Upon receiving complaints, the FASTag team swiftly investigates and can even reverse the deducted amount, when necessary.

This blog was authored by Kartikeya Saigal.