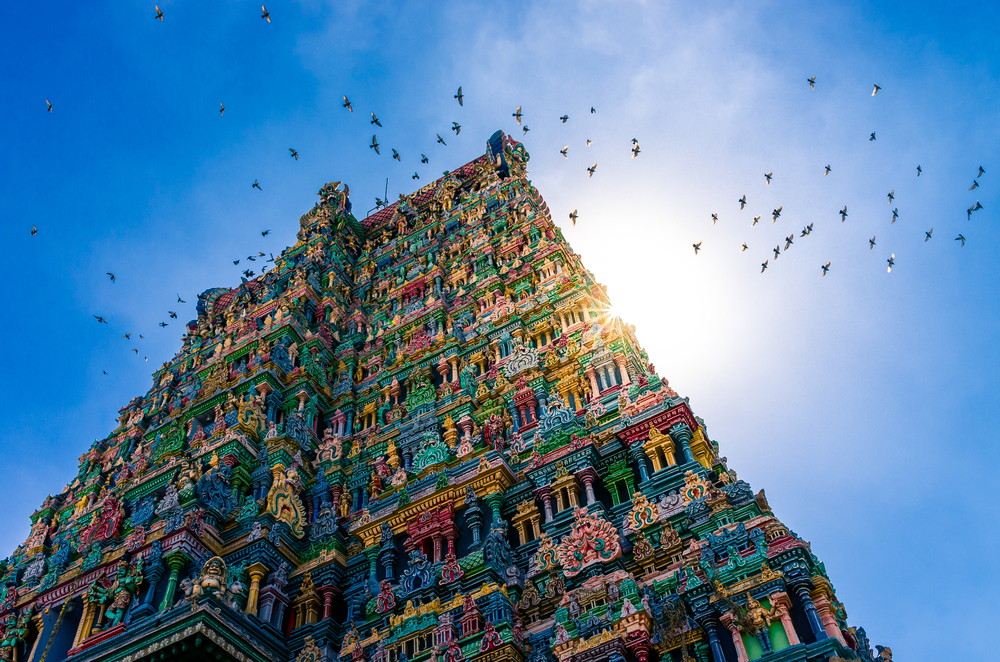 India's rich civilizational and cultural heritage remains a highlight of the country's image and identity both within and outside its borders. A key part of this heritage is India's vast and ever-growing pilgrimage economy, presenting numerous lucrative opportunities for foreign direct investment (FDI) into this sector.

The recent years have been marked by a renewed interest and investments by the Indian government in this sector as can be witnessed in large-scale infrastructure projects like the Buddhist Circuit, Ramayana Circuit or the Chaar-Dham road project, to name a few.
In a sense, the building of tourism-rich economic zones in pilgrim trails takes off from extensive research that has shown that shrines were prominent hubs of economic activity throughout Indian history. One of the landmark papers on this was written by the University of Minnesota historian Burton Stein in 1960 called The Economic Function of a Medieval South Indian Temple published in The Journal of Asian Studies.
As a civilizational state with diverse cultures, India's pilgrimage economy is one of the most crucial sectors of the country's economy, generating employment opportunities for millions in areas ranging from infrastructure and construction to the travel and tourism industry. It is thus essential to understand the role of this sector in Indian economy in order to explore its potential for FDI in the coming years.
In this context, it has been noted that there have been greater investments in building better infrastructure for pilgrims both at the state and the central levels of government. Infrastructural projects like the Ramayana Circuit, a tourist circuit which connects the cities/towns associated with Ram, one of the holiest deities in Hinduism, or the Chaar-Dham road project, which aims at improving road connectivity between the four major Hindu pilgrimage sites (Chaar-Dham) in the state of Uttarakhand, have been flagship projects of the current central government.
To this end, there is a broad consensus within the current government that pilgrimage as an economic sector has immense potential to contribute to the growth of Indian economy since this sector has largely remained informal and hugely under-utilized despite being a major part of domestic tourism in the country. It is estimated that the travel and tourism industry alone employ more than 80 million people in India, experiencing a year-on-year growth of over 19 per cent and drawing a revenue over $234 billion in the last year alone.
The central government has been running special trains on major religious tourist circuits like the Buddhist circuit, Ramayana circuit, the Gurudwara circuit and the Aastha circuit etc. to promote religious tourism, connectivity and employment in pilgrim towns that are connected by these trains. Similarly, the government of Prime Minister Narendra Modi launched the indigenously built fast train Vande Bharat Express on the Delhi-Katra route this year, thus directly connecting the Vaishno Devi shrine with the national capital. Furthermore, the the central government, in 2014-15, launched a dedicated National Mission on Pilgrimage Rejuvenation and Spirituality Augmentation Drive (PRASAD) aimed at providing central funds for public works to develop and improve religious tourism infrastructure in India. Heritage City Development and Augmentation Yojana (HRIDAY) is another crucial programme by the central government under which twelve cities across the country have been identified for development and beautification in line with their rich socio-cultural heritage.
Much of this capacity-building and infrastructure development in pilgrimage centers have been made possible by the collective efforts of four union ministries, the Ministry of Tourism, the Ministry of Railways, the Ministry of Culture and the Ministry of Road Transport and Highways.
At the state level, the state of Uttar Pradesh, which is home to prominent pilgrim towns and cities like Varanasi, Ayodhya, Mathura and Prayagraj, has been rapidly improving infrastructure and undertaking an image-rebuilding exercise to revive their local economy by boosting tourist inflows and generating employment for the local youth.
The pilgrim cities of Varanasi and Ayodhya, located in the state of Uttar Pradesh, are a case in point in understanding India's pilgrimage economy and its vast potential in playing a much larger role in the Indian growth story. Located on the banks of rivers Ganga and Sarayu respectively, Varanasi and Ayodhya are two of the oldest pilgrimage cities in the world, which are also continuously evolving and growing in the 21st century.
Varanasi, also known as Banaras or Kashi, is considered one of the most revered pilgrim cities in both Hinduism and Buddhism and receives a large chunk of domestic and international religious tourists alike. According to government estimates, around 87 percent of tourists in India are domestic while the rest 13 percent are foreign tourists. The centrality of Varanasi in Hindu and Buddhist beliefs implies that this ancient city receives a considerable part of total domestic tourists and pilgrims.
As the Member of Parliament from the Varanasi constituency since 2014, Prime Minister Modi has carefully put Varanasi amidst the eyes of the world and has strongly pushed for a revival and preservation of the ancient city's culture and traditions while also promoting economic prosperity for its residents. This can be witnessed in the PM's approach towards his constituency- push for beautification, underground wiring and cabling, stopping the flow of untreated sewage into river Ganga.
The most important project, often called the Prime Minister's dream project for Varanasi is the Kashi Vishwanath Temple Corridor, which, once completed by December 2021, will directly link the river Ganga with the centuries-old and highly revered Kashi Vishwanath Temple through a 300-metre long and about 50-metre wide modern corridor. This project is considered a gamechanger in Varanasi's pilgrimage experience and is expected to significantly boost domestic and foreign tourism into the 'timeless city'. The corridor will be replete with modern amenities and will encompass a complex including an auditorium, galleries and a museum.
Government data on tourist arrivals in Varanasi are not only encouraging but also highlight the fact that in the backdrop of a growing economy, sky is the limit for this city's potential in religious tourism and further economic progress. Since 2014, tourist arrivals, both domestic and foreign, have been growing, with the last year's tourist numbers standing at nearly 65 lakh tourists, up from nearly 55 lakh tourists in 2014.
Ayodhya, another major religious city in Uttar Pradesh, primarily derives its religious significance as the birthplace of Ram, one of the most important deities in Hinduism. While the city has always been deeply revered by Hindus, the recent years have witnessed a large-scale redevelopment and beautification of the city, both at the central and state levels.
To boost tourist numbers and generate employment, the government recently allocated 640 crore rupees for an international airport in Ayodhya, which is widely anticipated to operate its first flight on the Ram Navami day in April next year. Further, the city's railway station is being renovated and will be resemble a Ram temple on its completion. Recently, the state government also sanctioned about 446 crore rupees for the construction of 725-feet tall Ram statue on the banks of Sarayu as well as constructing a museum on Ram.
The major push for economic development in Ayodhya, however, resulted with the recent Supreme Court judgement on the long-standing issue of Ram Mandir, which paved the way for the construction of a Ram Temple in Ayodhya and brought the city to spotlights. Since then, the government plans to constitute a development council for Ayodhya to focus on completing pending projects, boosting tourist and pilgrim inflows and thus create numerous opportunities for employment and entrepreneurship in the city. Since the November judgement, many ancillary industries are expected to come up in Ayodhya, multiplying its commercial value and giving impetus to its local economy.
According to the government, the city is already witnessing a considerable spike in commercial activity, with a growing interest from as many as ten major hotel chains to set up hotels in Ayodhya. Like Varanasi, Ayodhya has also witnessed a huge growth in tourist arrivals in the past five-to-six years and the numbers are expected to soar in the future too backed by a major government push to enable and promote entrepreneurship and employment for its residents.
Although India's political stability coupled with its growing economic clout have resulted in a booming tourism sector, yet there is a lot more that India intends to achieve. This is where Foreign Direct Investment (FDI) comes to play a major role in India's growth story, particularly in the largely under-utilized tourism sector as this sector has a multiplier effect on the economy.

Furthermore, with its huge geographical and social diversity and plenty of world heritage sites offering niche tourism products and services, India has all it takes to be a major tourism destination. India's rankings, on major global indices like the World Travel and Tourism Competitiveness Report (WEF) and UNWTO Tourism Barometer, have been consistently improving over the years. The spur in tourist activities also contributes to the development of multi-use infrastructure such as hotels and resorts. Accordingly, the Indian government is targeting FDI worth over US$100 billion over the next few years, leading to an estimated job creation of around 100 million.
The Indian travel and tourism industry were worth $234 billion in 2018. This rapid growth has made thus sector the third-largest source of foreign exchange in India with double-digit year-pn-year growth rates. The average growth rate of this sector is predicted to be around 6.9%, a contribution of $460 billion (9.9% of India's GDP) by 2028.
These statistics reveal the vast potential for FDI into India's emerging tourism economy, particularly in India's pilgrimage cities and centers such as Varanasi and Ayodhya. As shown above, these holy cities have been continuously improving their tourist inflow numbers over the last few years which has necessitated greater investments to develop infrastructure and keep pace with the growing demand. The currently largely-informal pilgrimage economy can create a game-changing impact on the Indian economy with increased engagements and investments from the outside world, which would not only help in formalizing this sector but also create a ripple effect of reforms, competitiveness and better skills within this sector.