Emerging trends in the Indian investor community amidst COVID-19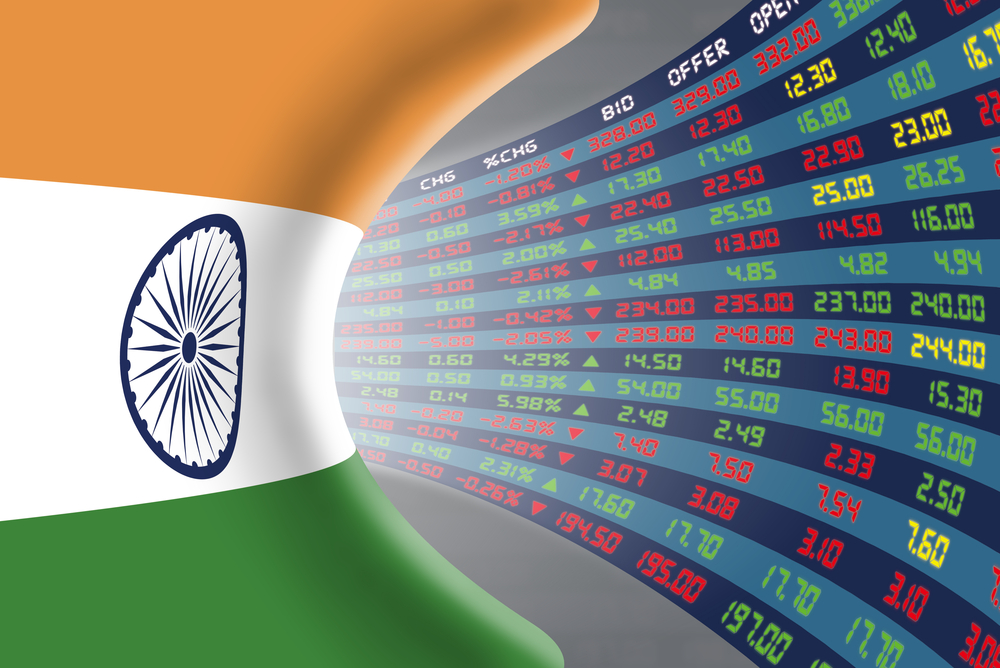 India is currently one of the fastest-growing economies in the world. The land of diversity is complemented by the largest youth population, growing economic influence, huge domestic market, and its rising global competitiveness.
All these factors have made India an ideal stop for investors and venture capitalists. In 2019, India saw an investment of INR 1,211 billion (YoY growth: 60.5 per cent) in the form of private equity investments with internet, computer software, utilities, financial services and transportation among the top gaining sectors. Additionally, India successfully materialized 616 deals with an average deal size of INR 1,967 billion.  For India's venture capital industry, 2019 was a milestone year with $10 billion deployed into startups, a 55 percent jump from 2018, according to Bain & Company, highlighting how the industry grew amid global economic uncertainty. 
While these investments in the economy are likely to have a strong multiplier effect, investors and venture capital firms have a rigorous process to provide companies with such funding opportunities. Disruption in the market due to the coronavirus outbreak is dampening the overall economic activity, affecting the operations and economic health of startups. While startups, being the most vulnerable and susceptible to the volatile market risks, are responding to the chaos with belt-tightening measures, investors and venture capitalists have taken multiple steps at a firm and a macro level, to help the startups navigate the current situation. Investors are extending support to startups in multiple aspects, including technical advisory, mentoring, business continuity assistance and in some cases, financial assistance as well.
DIGITIZATION
Amidst this situation, investors have not only continued to interact with the entrepreneurs virtually via video conferencing instead of in-person meetings but also have been constantly offering support and advisory. In the middle of the global lockdown, Sequoia Capital has moved the third edition of the Surge Accelerator Programme completely online. All speaker sessions, office hours and deep dives with founders, speakers, and mentors would be conducted virtually. Similarly, Brinc is also hosting their Spring 2020 accelerator programs entirely online, to keep the cost of the founders low as they work through these challenging times in fortifying their businesses. 
Multiple venture capital firms have switched to teleconferencing or video-conferencing formats for the regular boot camps and periodic matchmaking events. VCs are also taking this time to help in conducting virtual mentorship sessions with prominent founders from their portfolio. Orios Venture Partners conducted virtual boot camps with startup founders, investors, and mentors; Blume Ventures is offering a series of webinars with their top portfolio founders, to help the startup community in navigating these tough waters, Accel Partners also launched podcasts to understand how startups are dealing with Covid-19 pandemic while Kalaari Capital is hosting a virtual 'Open Office Hour' with prominent investors.
In an attempt to actively partake in the digitization regime, Startup India also organized a webinar which was moderated by Joint Secretary, DPIIT Shri Anil Aggarwal, Mr. Deepak Bagla (MD& CEO, Invest India), Rajan Anandan (MD, Sequoia Capital), Sanjeev Bhikhchandani (Co-Founder, Info Edge), Vani Kola (MD, Kaalari Capital), Yashish Dhaiya (CEO PolicyBazaar) and Sairee Chahal (Founder & CEO, Sheroes) to drive the conversation around business continuity in the current scenario. About 1,314 people joined in over the course of this insightful session.
 
COMBINED FORCES
VCs and investors have been proactive in handholding and advising startups in these testing times. Investors are recommending startups to re-examine the developmental roadmaps and revisit the financial projections to make the possible adjustments for better control over cash burn. Startups have also been advised to integrate the available tools and resources into the regular workflow and ease the transition while maintaining the productivity. Concerns regarding the new investments and fundraisers in the upcoming months have been receiving mixed responses from the investor community. While every investor has been consistently dedicating a significant portion of their time to handhold existing portfolios to get out of the existing crisis, some VCs have decided to continue the evaluation of new proposals in the slowing down investing landscape. VCs at Water Bridge Ventures are leveraging their experience from tumultous market situations such as the 2001 recession and 2008 global financial crisis to help portfolio companies climatize with the thickening market situation. Additionally, it is working with its portfolio companies on their contingency plans. 
Early stage venture capital, 3one4 Capital has been suggesting portfolio companies to review cash balances and treasury investments and route investments into safer avenues.  Their message to startups also includes sharing of the business continuity and cashflow management plans with all necessary stakeholders and upfront work with customers on informing them of any service delays. 
Recently, Sequoia Capital published a matrix that highlights the possible decisions which will affect the ecosystem in case the unpredictable situation reaches a worrisome stage. The matrix takes into consideration that every company's situation is different and suggests potential strategies as the lockdown proceeds for a longer duration. 
Matrix Partners India also hosted a call for founders with the managing director, Matrix Partners China and have shared an article which talks about the startups' learnings from China in the wake of Covid-19 crisis. Sector-specific nuances and insights on industries witnessing significant growth have been also captured. The Matrix team attempts to assist the startup community think through the difficult choices and also lay down three possible scenarios for which ecosystem shall start preparing. 
FUNDING INITIATIVES
A major downside of dampening demand due to coronavirus is that we may not know how the world looks on the other side of the pandemic, but we have been privy to its crippling effects especially on businesses and the economy today. Startups have been feeling the demand crunch, and their cash flows have taken a hit. While, as discussed in the above section, investors have been trying to handhold startup through their decision making processes, many investors and VC firms have come forward to act as enablers and do their bit in cushioning the fall and manage the socio-economic impact of COVID-19. 
Omidyar Network India has announced a $ 1 million Rapid Response Funding Initiative. They have called for proposals in five main areas namely, data, applications & other technology; community outreach; improving economic resilience; actionable research and collaborative efforts with other VC & investors to tackle the challenges of the Covid-19 situation and the consequent socio-economic impact. Further, Blume Ventures has launched a David Vs COVID- conversation led by the founder to bolster spirits.
Additionally, investors like Kalaari Capital have been constantly shedding light on their startups that can contribute to the nation's COVID-19 response directly or indirectly. The MD. Vaani Kola also remarked that many investors are using this time to work with startups to help them plan for the loss in revenue which has gone down by over 40 percent for many startups. 
Bengaluru based startup, Air.meet.com, an online events startup that has no physical office space, has been able to raise $ 3 million Accel ventures, Venture Highway and Global Founders & Angles during this time- a true mark of continued investor interest. Accel India has also been driving the conversation around COVID-19 responses by startups by putting out podcasts and taking part in webinars.
COVID-19 indeed has created a domino effect in several countries, but it is a proof for generations to come that the world will and can unite when in need and each individual shall forward in their capacity to create a chain of help- the startup ecosystem being one such interconnected and dependable chain.