Digitisation Transforming Agriculture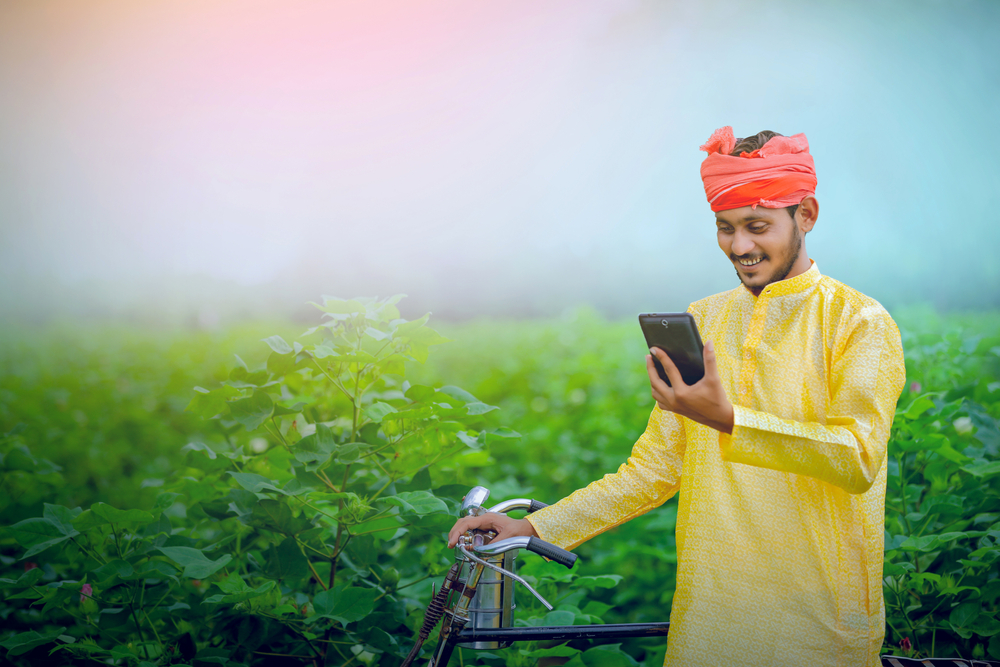 The Internet and Mobile Association of India (IAMAI) reports the number of users in rural India at 227 million, which outnumbers the users in urban India at 205 million. However, though the absolute number is high for rural India, its relative percentage as a proportion to the total population is much less given that 70 per cent of our population resides in rural India. The government of India, in a bid to address this issue, has been rapidly taking up various steps to penetrate digitisation into the rural landscape and facilitate the benefits of digitisation to rural citizens of the country. The largest beneficiary of these steps will be the farmers, who predominantly comprise of the rural population in India.
The steps of the government which range from enabling farmers with an option to trade online, setting up of the e-Nam, Jan-Dhan Aadhar Mobile (JAM) Trinity, have not only resulted in better opportunities for farmers to avail government schemes but also helped them to attain competitive prices for their products. Besides, the government has also been proactively pushing for innovation and technology adoption in agriculture making technological interventions more formalised. Adding onto this are the landmark agricultural reforms that seek to free the agricultural sector from the chains of mandi-cartels and open up the agri-economy.
The Farmer's Product Trade and Commerce Bill, 2020 intends to provide a platform where farmers can choose who to sell to and get better prices for themselves. This move, if implemented efficiently, can facilitate electronic trading and increase price transparency. The Farmer Agreement of Price Assurance and Farm Services Bill, 2020 asserts that Farmer Producer Organisations (FPOs) will collectively yield more negotiating clout to realise a larger share of what the consumer pays. The FPOs should know about conducting audio-video discussions, with the ability to translate conversations when necessary and should make available technology and tools by sharing the cost. Lastly, the Essential Commodities Bill, 2020 aims to invest in the food supply chain infrastructure and modernisation through digital interventions in cold storage and warehouses. All in all, the farm bills will benefit agri-start-ups by enabling them to buy directly from farmers, removing intermediaries and doing away with the licensing requirements at APMCs.
These digitisation initiatives have also resulted in the growth of agri-start-ups. Many agri-tech start-ups are taking the lead in bringing smart, implementable solutions to farmers from supply chain to financing. As per FICCI, there are more than 450 agri-tech start-ups that are providing innovative solutions ranging from high-tech drones, IoT devices and data analytics to AI and satellite imagery . These start-ups are growing at 25 per cent yearly. Some of the start-ups which have attracted attention are Ninjacart, Samunnati Financial Intermediation, AgroStar, Intello Labs, Jai Kisan and Agrevolution. Of these, few are also involved in developing solutions to tackle climate change challenges such as monitoring and predicting the weather, providing solar-powered products for irrigation and cold storage, and preventing soil and water contamination. 
India ranks amongst the top five countries in terms of the number of start-ups founded . However, with a turnover of $ 204 million, India's agri-tech sector is at under 1 per cent of its market potential. The market worth of the sector is more than $ 350 billion, and hence there is a lot of scope to scale up investments in the sector.
It remains to be seen how these policies pan out when they're put into force. During the implementation process, maintaining consistency, overcoming bureaucratic hurdles and effective feedback from concerned stakeholders, remain our core concerns. Digitisation is coming as a solution to these problems as it makes the process much smoother, streamlined and enhances possibilities of a better feedback loop mechanism. Digitisation could be the force behind the bright future for agriculture. However, this is possible only if a conducive environment is built to facilitate these policy frameworks.
This blog has been authored by Dr. Rouhin Deb.