Covid 19: India's response and best practices adopted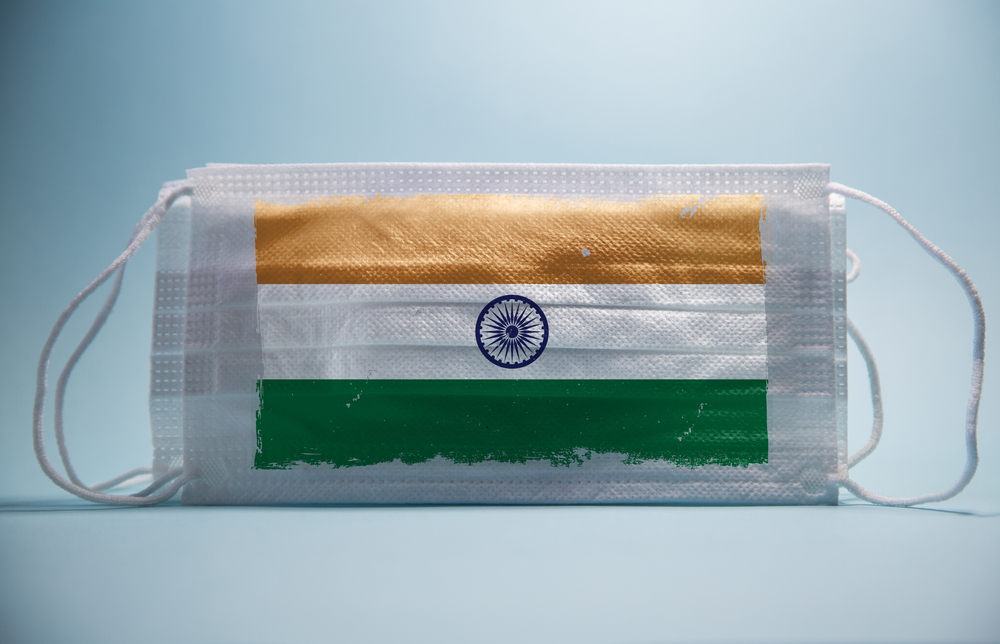 The first case of the novel coronavirus (Covid-19) in India was reported in the state of Kerala on January 27, 2020. India, despite being the second most populated country in the world has had a fewer case to death ratio as compared to many countries which are not as densely populated. This has been possible due to the efficient, regulated, and combined effort of the union as well as the state/UT governments.
To curb the spread of the fatal virus, imposition of a nationwide lockdown allowing only the functioning of essential services was implemented in March 2020. Travel and entry restrictions were also announced both on an international as well as the domestic level. This helped the country to get better equipped to tackle the coronavirus outbreak. 
Following the economic impact of the lockdown, Prime Minister Narendra Modi last year announced that this should be seen as an opportunity to be self-reliant or "Atmanirbhar" focusing on "economic self-reliance" by laying emphasis on producing products domestically. A INR 20 trillion stimulus package for the Atmanirbhar Bharat Abhiyan (Self-reliant India Mission) was laid out in detail by the Finance Minister in tranches.  A ₹1.70 lakh crore relief package of direct benefit transfer (DBT) was also announced under Pradhan Mantri Garib Kalyan Yojana to provide immediate relief to the vulnerable population. A similar approach has been followed by the South and Southeast Asian countries to contain the spread of Covid-19. They have introduced similar packages to support their health sector, rural community, informal sector etc.  
India adopted a slew of measures similar to the global best practices to successfully contain the spread of Covid-19 through a strong framework of detection, containment, and treatment. India achieved this success by developing clear guidelines for the public, conducting comprehensive testing and contact tracing, and supporting people in quarantine to make compliance easier.
For instance, South Korea was able to flatten the epidemic curve quickly without closing businesses by means of:
Detection: South Korea built innovative, high-capacity screening facilities and worked closely with the private sector to ensure an adequate supply of tests from the onset of the pandemic. The country maintains approximately 600 screening and testing centers and 150 diagnostic laboratories.
Containment: South Korea isolated infected patients, increased compliance by supporting those in quarantine, and traced contacts with unusual thoroughness. Hundreds of epidemiological intelligence officers were deployed for these tracing efforts and empowered to use a wide variety of data sources, including credit card transactions and closed-circuit television footage.
Treatment: The health system surged to meet demand when additional health workers were needed in badly affected provinces. Across the country, the government restructured the hospital system, built temporary hospitals to increase capacity, and addressed shortages of personal protective equipment (PPE) through centralized government purchasing.
Later, the Indian government also started the Shramik Special Train services for the migrant laborers who were going back to their native states during the nation wide lockdown. A one-of-a-kind mega evacuation of distressed stranded Indian citizens due to Covid-19 from across the globe called "Vande Bharat Mission" was started in early May 2020 by the Government of India. Several commercial jets, military transport planes and naval warships were deployed in what is set to be one of the biggest-ever peacetime repatriation exercises in history. Since then over 9,30,000 stranded Indians have returned under the mission. It is also to be noted that under the mission, the government also successfully facilitated repatriation of stranded foreign nationals in India. More than 1,20,000 foreign nationals belonging to 120 countries have been repatriated from India. 
India also changed its FDI policy to suppress 'opportunistic takeovers/acquisitions' of Indian companies due to the impact of Covid-19 as a fall in the share prices may lead other countries to take advantages of the situation leading to hostile takeovers. Under this, all countries that share a land border with India now have their FDI under the direct scrutiny of the Ministry of Commerce and Industry.
Invest India also brought facilitation to the investors' doorstep by creating a special Business Immunity Platform designed as a comprehensive resource to help businesses and investors get real-time updates on India's active response to COVID-19. As part of its efforts to augment government support, BIP ensured supply of critical health and safety supplies and equipment, including personal protective equipment, treatment equipment, diagnostic and testing products, essential medicines, and components.
The country experienced a devastating second wave of the virus in April 2021, in which huge pressure was placed on the country's healthcare system. Treating the second wave as a war on the country, the Indian Armed Forces launched operation CO-JEET to strategize and monitor steps to provide relief to those impacted by Covid-19. This included strengthening the medical infrastructure and oxygen supply chains. 
During the second wave, the vaccination drive had already started, which helped saved numerous lives. As of today, India's cumulative Covid-19 vaccination coverage has crossed 59 crore.  India has also been a friend in deed by giving out nearly 23 million doses of Covid-19 vaccines to over 20 countries in the world, while it was undertaking its own inoculation drive.  
A medical insurance cover of INR 5 million per healthcare worker was also announced. It is expected that 2 million health service workers would benefit from this insurance scheme.
Owing to the large population in the country, many had thought that Covid-19 would completely engulf India. But the story has been different!