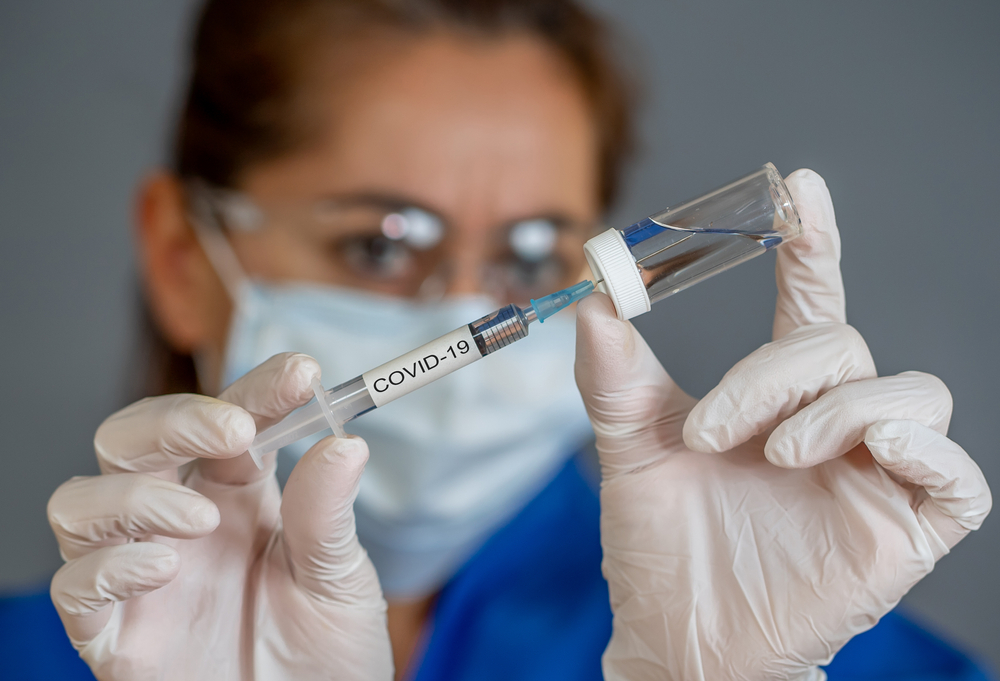 As the COVID-19 pandemic shows no signs of abatement, several Indian companies continue their efforts in developing a vaccine, and are testing its safety and immunogenicity in the Indian population, in the hope of aiding a return of normalcy into daily life. Global partnerships to bring testing and manufacturing of vaccine candidates continue, with India benefiting from its leading status as global vaccine supplier. At present, India currently supplies more than 60 per cent of the vaccines to UNICEF and is the largest vaccine producer globally. The country also has more than 30 vaccine candidates in the country, at different stages of development.
The Drug Controller General of India (DCGI), has formulated draft guidelines on regulatory requirements for licensure of COVID-19 vaccines in India. Central Drugs Standard Control Organisation (CDSCO) has granted test license permission for manufacture of COVID-19 vaccine for preclinical testing, examination and analysis to the following manufacturers in India:
1. M/s Serum Institute of India Pvt. Ltd., Pune
2. Ms. Cadila Healthcare Ltd., Ahmadabad
3. M/s Bharat Biotech International Ltd., Hyderabad
4. Biological E Ltd., Hyderabad
5. M/s Reliance Life Sciences Pvt. Ltd., Mumbai
6. M/s Aurbindo Pharma Limited, Hyderabad
7. M/s Gennova Biopharmaceuticals Limited, Pune
Globally, there are currently nine international vaccine candidates in phase 3 trials, of which Indian companies have tied up with 2 of them - AstraZeneca/Oxford and Russia's Gamaleya Institute of Infectious Diseases. Gamelaya Research Institute (Russia) has produced its famed Sputnik V vaccine, for which at least 10 countries have entered into agreement to access sufficient doses, including India. Ensuring domestic access is critical, especially for those countries who have less affluent populations, as vaccines developed with more stringent testing protocols than this one may not be affordable for all. Dr Reddy's Laboratories signed an agreement to conduct phase-3 clinical trials of the vaccine in India, and contingent upon its success, distribute 100 million doses in the country. Regulatory sign-off has been received to conduct phase II/III human clinical trials in India.
Another vaccine frontrunner is 'Covidshield', the Oxford-Astrazeneca (UK) collaboration This is to be manufactured by the Serum Institute of India, the world's largest vaccine manufacturer globally by volume. The company is conducting phase 2-3 clinical trials in the country for the same (with trials resuming globally after a patient had an adverse reaction). Earlier, the institute had announced that it will make the Oxford vaccine available at $ 3 for low-and-middle-income countries including India. Serum has also partnered with Novavax, (USA) for collaborative clinical development, with trials to begin in the second half of October.
Zydus Cadila's ZyCov-D (partially funded by the Department of Biotechnology) and Hyderabad-based Bharat Biotech's Covaxin candidates too, are in mid-stage human trials in India, with further results expected next month. Bharat Biotech has announced it will use adjuvant Alhydroxiquim-II to boost immune response and longer lasting immunity. The technology is being used under this licensing agreement with Kansas-based ViroVax. The company has also inked a licensing agreement with Washington University School of Medicine, USA, for a single dose intranasal vaccine for COVID-19 based on a novel chimpanzee adenovirus. This gives Bharat Biotech the rights to distribute the vaccine in all markets except the US, Japan and Europe. Phase-1 trials would be conducted at the university, with follow-on trials in India by Bharat Biotech, culminating in large scale manufacturing at its facility in Genome Valley, Hyderabad. Besides these companies, Pune-based Gennova, Hyderabad-based Biological E and Aurobindo Pharma will start their human trials by end of the year.
A National Expert Group on the COVID-19 vaccine has been constituted under the NITI Aayog to guide the government on candidate selection, inventory and delivery management, infrastructure roll-out and prioritization for population groups to receive the vaccination. The Indian drug regulator has also released a comprehensive guideline document listing safety protocols for vaccine development domestically, including mandating that an individual who gets the vaccine should be protected from re-infection for a minimum of one year. The WHO and USFDA also have released their own guidelines for vaccine approvals.


Distribution
Dr. Harsh Vardhan, Union Minister of Health and Family Welfare, has shared that the Health Ministry is currently preparing a format in which states are to share their lists of priority population groups to receive the vaccine, particularly health workers. In parallel, the Centre is building HR capacities for administration, while cold chain operators have begun work to prepare a logistics network to ensure optimum storage temperatures and capacity to administer safe delivery of vaccines to a population of more than 1.3 billion people. Private cold chain operators will also be participating in the national Universal Immunization Programme, which is based on Electronic Vaccine Intelligence Network (eVIN) system, a digital system designed to track routine immunization, stocks, storage temperature and vaccine movement.