Back to Growth: Interview with Subrahmanyam Pulipaka, CEO, National Solar Energy Federation of India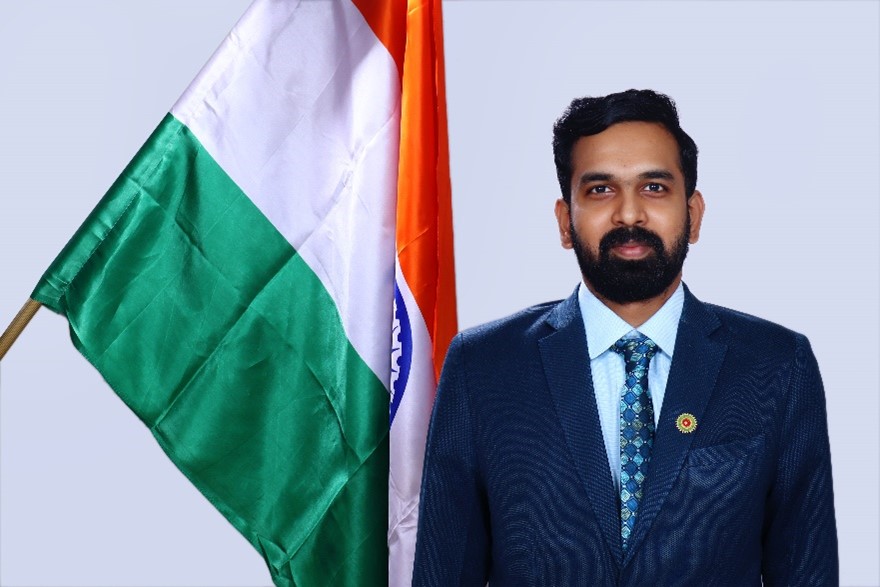 1. How do you see the major trends that you witnessed during Covid-19 in your sector pan out in 2021?
The Covid-19 pandemic disrupted economies and supply chains around the world, forcing industries to shift priorities owing to the growing uncertainty. Indian solar industry too, was not an exception. However, the government's proactive intervention and timely addressal of issues went a long way in assuring the solar community. It is worthy to note that Indian solar industry witnessed significant milestones irrespective of lockdown in 2020. India's first peak power supply tender, first round-the-clock tender garnered record-breaking low tariffs. India also successfully completed the world's largest solar tender of $ 6 Billion and a historic low of 2.36/kWh and consequently 2.00/kWh and 1.99/kWh tariffs in solar tenders, making 2020 a remarkable year for solar energy in India. Building on the support of Government of India and its timely initiatives along with rejuvenated push for green recovery, 2021 will witness a widespread proliferation of solar in India. Spanning from installation capacity, new manufacturing addition, growth in distributed solar and augmentation of solar and storage, 2021 is projected to be a promising year for the Indian solar industry.
2. Where do you see the sector going ahead in 2021?
National Solar Energy Federation of India's (NSEFI) data suggests that India will add anywhere between 10-14 GW of solar capacity in 2021, making it by far the best year when it comes to capacity addition. While COVID-related extension pushed the timelines of projects by 5 months leading to comparatively a lower installation rate in 2020, 2021 looks to be a promising year for the Indian solar industry. Clubbed with government's aggressive push with cohesive policy measures like Ministry of Finance's decision to reduce the Performance Bank Guarantee (PBG) and Earnest Money Deposit (EMD), Ministry of Power's decision to allow Letter of Comfort issued by IREDA/PFC/REC in lieu of bank guarantee, developers have a positive outlook for next year.   For the first time in many years, we can expect a significant capacity addition when it comes to manufacturing of solar cells and modules in 2021 thanks to Government of India's aggressive push for self-reliance. 
3. What potential do you see in the sector for job creation in the coming period?
India is home to one of the largest energy transition programs in the world. This transition, while contributing to our ambitious climate commitments, is also providing numerous opportunities for job creation with an ambitious target of 100 GW by 2022 and 300 GW by 2030. If we were to achieve our targets, we will be adding 3-4 million solar jobs in the next 10 years. This figure will be bolstered with additional capacity addition in Indian manufacturing segment for solar cells and modules. Additionally, Indian solar industry already boasts of hundreds of thousands of entrepreneurs which is set to increase in the coming years. 
4. Do you think the sector in India could be lucrative for foreign investors around the world given the global scenario?
The last few auctions in solar in India have seen increasing participation of foreign investors with access to affordable capital, which has led to a steady fall in the quoted tariffs. This is a testament to India's growing reputation as the most favoured destination for renewable energy investments. Apart from the market forces working in our favour, the auction was held at a time when the government, amidst the COVID-19 pandemic, has reemphasized its commitment to green energy by introducing a plethora of policy measures, triggering a positive response from the developer community. Overall, India retains its position as most attractive destination for renewable energy investments. 
5. Your take on how sector specific reforms (IBC, PLI, Bilateral Netting etc.) by the government helped the sector thrive and be resilient during the Covid-19 period?
At the outset we would like to appreciate Government of India's decision to include solar manufacturing under PLI scheme by allotting INR 4500 crores. Incentives for manufacturing has been a longstanding ask from the industry side and at NSEFI, we believe that PLI, along with other enabling factors, will give the much-needed impetus to push domestic manufacturing in the Indian solar industry. India has a really good chance at being the world leader in high efficiency cell and module manufacturing, and the PLI program will go a long way to ensure that. PLI scheme is an enabler for Prime Minister's self-reliant India clarion call and it has the potential to make India a world-class manufacturing hub for high efficiency solar cells and modules while helping Indian companies compete in global markets. 
6. Going ahead, what are the 3 most important things that you would want in budget 2021 for your sector?
Transmission Infrastructure- Access to high-voltage transmission lines is key for the development of utility scale solar power projects, as they are at primary level for integration of energy. With the increasing surge in power demand and considering the intermittency of solar energy, the requirement of expansion and upgradation of current transmission infrastructure in the country becomes utmost important. We believe this warrants a separate allocation in the budget to build and modernize India's power evacuation infrastructure. 
GST rationalization– Engineering, Procurement and Construction (EPC) businesses had to pay only 5 per cent tax under the erstwhile Value Added Tax (VAT) regime, the current GST regime bifurcated taxation to 5 per cent for balance of systems/BoS (equivalent to 70 per cent of the plant's cost) and 18 per cent for services (equivalent to 30 per cent of the plant's cost). This effectively makes the total tax at 8.9 per cent, which is far higher than 5 per cent. The logical bifurcation, however, would have been 90-10, wherein almost (actually more than) 90 per cent of the plant's cost is incurred for BoS. Hence, we expect Hon'ble Finance Minister to address this long-standing demand of the solar industry.
Clarity on BCD and SDG- We expect the government to provide clarity in the budget on the issue of Basic Custom Duty (BCD) and Safeguard Duty (SDG) along with timelines. Aligning with the push for self-reliant India and recently announced PLI schemes a clarity on the direct and indirect trade barriers will bring certainty among the developers as well as manufacturers. Developers can plan their future installations accordingly and manufacturers or investors can act upon increasing/setting up manufacturing units in India. 
* The views and opinions expressed above are solely of the interviewee. The content does not reflect Invest India's position or opinion and Invest India bears no responsibility for the same.