Back to Growth: Interview with P.R. Aqeel Ahmed, Chairman, Council for Leather Exports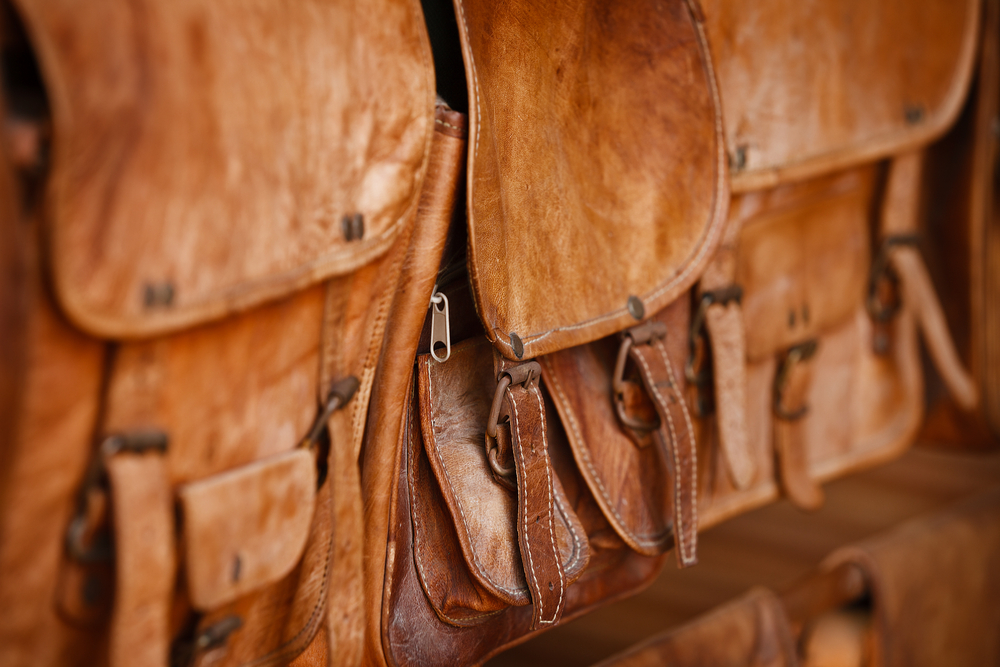 'As the pandemic eases, we expect growth in exports'
1.    How do you see the major trends that you witnessed during Covid19 in your sector pan out in 2021?
The leather and footwear industry was significantly affected by the COVID-19 pandemic since March 2020 and lost export orders to the tune of $ 1 billion because our major markets of Europe and USA (which account for about 70% of our exports) were severely affected by the disease and the market was closed down, our exports were significantly affected during April and May 2020, but showed recovery trends during June to September 2020. Compared to last year, our export performance was 85 per cent in August 2020 in dollar terms. In September 2020, we had achieved 0.06 per cent positive growth in exports. 
The industry primarily supplies for two seasons namely, Autumn/Winter and Spring/Summer seasons.  Last year Spring/Summer sales in our major markets were significantly affected due to the pandemic, resulting in huge stock pile-up with buyers. Consequently, our exports during October-December 2020 which are primarily for the Spring/Summer 2021 season got affected and with exports registering declining trend. 
Our sector was looking for a turnaround in exports during 2021, but the spread of second wave of COVID-19 pandemic in Europe has posed a major challenge for revival of exports. Therefore, the need for state assistance.  
2.    Where do you see the sector going ahead in 2021?
As stated above, the spread of second wave of COVID-19 in Europe has posed a major challenge for revival of exports. However, India is now seen by the overseas buyers as a major destination for sourcing and investments and hence we definitely expect growth in exports once the pandemic situation eases down. 
3.    What potential do you see in the sector for job creation in the coming period?
The leather and footwear industry is a labour intensive sector, providing employment to 4.42 million people. This is one of the largest sectors providing employment to women, as about 40% of workforce are women. It is estimated that about 0.5 million unemployed people have been employed in this sector in the last five years after undergoing training under various government schemes. Hence, the sector has very good potential for generating additional employment opportunities in post-COVID-19 period. 

4.    What could be your strategy to boost aggregate demand in the sector going ahead into 2021?
Despite the pandemic, the Council for Leather Exports (CLE) is undertaking a multi-pronged aggressive and pro-active marketing strategy to tap the potential available in various markets. 
We have had B2B meetings with buyers in Vietnam and Korea. We have organized virtual Buyer-Seller Meets (BSM) with Russia and Peru. We are planning such virtual BSMs in Germany, Canada, Australia, Italy, Vietnam, UAE and UK during 2020-21. 
Besides, CLE has participated in virtual exhibitions namely Footwear & Leather Show, Australia; Magic Show, Las Vegas held from September 15 - December 15, 2020 and is participating in the January 2021 edition of Expo Riva Schuh Fair held in Riva Del Garda, Italy which is one of the major fairs for footwear. Physical editions of three other major fairs in Italy namely Mipel, Micam and Lineapelle are scheduled in March 2021 wherein CLE will be participating. 
Besides direct marketing, we are actively engaging with overseas Trade Associations to facilitate business tie-ups. We have webinars with British Footwear Association (BFA); US Fashion Industry Association (USFIA) and Footwear Distributors and Retailers of America (FDRA). 
5.    India being the world's third largest Start-up hub, how do you see the start up space in your sector for the coming period?
There are bright opportunities for start-ups in the leather and footwear sector, as there are good prospects for growth both on the domestic front and in exports, post-pandemic. The Mega Leather, Footwear and Accessories Development Cluster (MLFACs) will be coming up in various states like Uttar Pradesh, Tamil Nadu, West Bengal, Maharashtra, Andhra Pradesh etc., which will be integrated production centres with plug-and-play model of factories and common facilities like testing laboratories etc., these MLFACs are a good platform for start-ups. 
6.    Do you think the sector space in India could be lucrative for foreign investors around the world given the global scenario?
India is the second-largest consumer of footwear in the world and its leather products and footwear market is estimated to be about $ 12 billion. Besides, India's annual export of finished leather, leather products and footwear is about $ 5 billion. With its inherent strengths of huge raw material base, traditional knowhow, skilled manpower and application of modern technology, India has established its own reputation as a supplier of high-quality goods. 100 per cent FDI (foreign direct investment) is already permitted under the sector under automatic route.  The government is implementing the Indian Footwear, Leather and Accessories Development Programme (IFLADP) with an outlay of INR 2,600 crore wherein financial support is provided for core areas namely capacity augmentation and technological upgradation of production units, upgradation of CETPs, HRD, establishment of institutional facilities. Thus, the huge market potential combined with support measures and ease of doing business measures of the government has made Indian leather and footwear industry an attractive investment destination. 
7.    Your take on how sector specific reforms (IBC, PLI, Bilateral Netting etc.) by the Government helped the sector thrive and be resilient during the Covid19 period?
We are thankful to the government for announcing series of support measures during the pandemic period.  These include:  
•    The definition of Micro, Small and Medium Enterprises (MSME) were revised on account of which about 98% of the units in the leather, leather products and footwear sector are under MSME as against 92% earlier.
•    The revised finished leather norms were notified vide DGFT Public Notice No. 15-2015/20 dated September 4, 2020. This will facilitate export of new types of leathers which are in huge demand in the global market and will enhance export of finished leathers from the country.
•    The validity of Duty-Free Import Scheme (DFIS) (allowing basic customs duty exemption for notified inputs to the extent of 5% of FOB value of exports in previous year for footwear and other leather products and 3% for leather garments) for the year 2019-20 was extended up to September 30, 2020 (facilitating manufacture of export products in the sector).
•    Apart from above measures, extension of FTP till March 2021, continuation of interest equalization on rupee export credit till March 31, 2021, etc., have also been taken by the government to facilitate promotion of exports in the sector.
8.    Going ahead, what are the 3 most important things that you would want in budget 2021 for your sector?
•    We are thankful for announcing the Production Linked Incentive (PLI) for 10 sectors in November 2020 which will significantly enhance the manufacturing base in the country. PLI scheme may kindly extended to the leather and footwear sector to enhance price competitiveness and to generate additional employment opportunities 
•    ECLGS 2.0 has been extended to 26 sectors as per the report of the expert Committee on Resolution Framework for COVID-19 related stress headed by V. V. Kamath. ECLGS 2.0 could be extended to the leather and footwear industry, as our sector had a setback on account of COVID-19 pandemic and for revival of export, there is a huge working capital requirement. Further, our sector is a labour intensive sector and women employment constitute 45 per cent at the national level and 85 per cent in Tamil Nadu. The Economic Survey 2019-20 stated that the national women workforce participation is only 23.8 per cent. Hence, any scheme introduced for the manufacturing sector and exports may be extended for the leather and footwear sector. 
•    The ECGC coverage be extended for pre-shipment period also, considering that we are witnessing the adverse impact created by the pandemic not seen in the last 100 years. Hence, extension of ECGC coverage to pre-shipment period is requested to cover any cancellation of export orders after production to protect the exporters.
 
* The views and opinions expressed above are solely of the interviewee. The content does not reflect Invest India's position or opinion and Invest India bears no responsibility for the same.