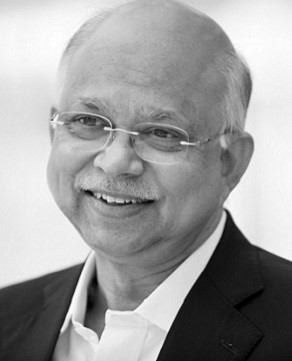 1. How do you see the major trends that you witnessed during Covid-19 in the pharmaceutical sector pan out in 2021?
The fight against COVID-19, which resulted in unprecedented global, local, and pan-industry efforts towards developing treatment protocols and the vaccine, has brought to fore the value of innovation, and the need for a healthy and robust pharmaceutical industry in India.
The home-grown efforts to ensure the supply and continuity of key life-saving medicines and healthcare across the country, saw immense coordination and collaboration across the government at both the centre and state level, and within the healthcare and pharmaceuticals industry; wherein the pharmaceuticals industry could reiterate its role as a responsible healthcare partner of the country.
Some trends include: 1) evolution of telemedicine as a matured practice 2) growth of e-pharma resellers 3) increased healthcare awareness and importance.
The COVID-19 pandemic has provided the telemedicine and e-pharmacy models with the opportunity to showcase their merits. Telemedicine has witnessed increased adoption given its easy availability, reduced costs, and the ability to access and monitor patient health remotely, thanks to Government of India releasing the telemedicine guidelines.
The use of innovative technologies has allowed healthcare stakeholders to enhance the access to healthcare 24x7, reduce the burden on hospitals, and more importantly, increase awareness and understanding of health, wellness, and available treatments. With information widely available on diseases, medicines, treatments, and precautionary measures, consumers are able to make informed decisions.
OPPI believes India has the potential of becoming destination for investment in Research and development (R&D), clinical research, manufacturing & knowledge enabled services. Investments in innovation will boost India's position as a world leader in pharmaceuticals and present the opportunity for India to become self-reliant in the pharmaceuticals industry.
Along with promoting an enabling environment, there needs to be a concurrent increase in the government's public health expenditure to 2.5% of the GDP by 2020, which is in line with the National Health Policy - Ministry of Health and Family Welfare and respective state governments goals.
The pharmaceuticals industry has responded very well to the pandemic, and in its support for the government and in ensuring the continuity in supplies of medicines. The lessons learnt during the crisis must help us manage future pandemics more effectively.
2. Where do you see the sector going ahead in 2021?
There is a renewed focus on the field of anti-infectives, vaccines, and rare diseases, with the need to increase investment and research in this space.
To de-risk the supply chain challenges, it is imperative to increase investment in building of alternate supply chain and logistics.
Along these lines, India has great potential to further strengthen its position as a reliable global supplier of formulations and Active Pharmaceutical Ingredient (APIs) and help de-risk pharmaceutical supplies from single supply source.
The pharmaceutical sector in India, is poised to deliver robust growth both in domestic and global business.
The future of the pharmaceuticals industry, not just in 2021, but over the coming years will involve a re-engagement with technology – the emerging theme of the new-normal. This will re-define the manner in which healthcare organisations and the industry will adapt and respond to new business priorities.
To build a robust healthcare system for the future there will be major focus on digital tools in the post COVID-19 era. Digitization and automation will be major catalysts in the evolution of the healthcare industry, especially pharmaceuticals. Moving from high touch to low touch, the manner in which patient care is delivered will transform dramatically.
Innovative technologies are allowing health organisations to enhance the access and reduce the burden on hospitals through real-time consultation with doctors through smartphones, tablets, laptops or PCs.
E-pharmacy will result in increased demand.
Digitization of supply chain will mature to be resilient and future-ready. New models or hubs will need to be created for maximizing supply efficiencies. Technological transformation of manufacturing, backed by advanced technology, supply management, and efficient operations will help build a healthy supply and logistics ecosystem in India.

3. What potential do you see in the sector for job creation in the coming period?
As we recover from the pandemic, OPPI sees great potential for job creation in the pharmaceutical sector in India. The pharmaceutical industry is a champion sector, where the opportunity for growth and job creation abounds. The last few years have seen India being recognized as a nation which is fostering and nurturing innovation. In pharmaceuticals, focus on key areas such as– supporting, recognising and rewarding high risk innovation research, strengthening industry-academia partnership and making available opportunities for investors to bring in investment for high-risk innovations, may all lead to job creation in research and development.
For example, well-funded and government backed hubs or centres of excellence, that have a well-defined policy including IP protection as well as innovation-driven private enterprises will go a long way in creating jobs. In the past, Public-Private Partnership (PPP) model has been a tremendous success in solving large scale challenges. The government and academia coming together for the development of such a hub would be effective and would accelerate innovation. Scientific and technological advancements are a result of one core competency - innovation.
• Establish curricula for developing expertise and experience in conducting clinical trials, including clinical pharmacology, clinical research, bioethics and regulatory science in collaboration with the pharmaceutical industry.
• Develop infrastructure to improve the quality and impact of research at universities and hospitals to achieve integration of India-based drug discovery, clinical, and other pharmaceutical research within global R&D networks.
• Increase public investment in hospitals and encourage private companies to establish research-quality hospitals through appropriate incentives such as tax breaks and public private partnerships..
OPPI lauds the Department of Pharmaceuticals (DoP) introduction of two schemes, namely (i) Production Linked Incentive Scheme for promotion of domestic manufacturing of Critical Key Starting Materials (KSMs), Drug Intermediates (DIs) and APIs in India, and (ii) Production Linked Incentive Scheme for promoting domestic manufacturing of medical devices, and the intent to build pharmaceutical parks. These schemes will drive job opportunities in manufacturing.
• India can benefit from the PLI schemes and ensure active participation and the promotion of an efficient, equitable and resilient manufacturing sector in the country. The scheme can be extended to brownfield projects, incentive period can be extended for 10 years, and the government can also consider offering subsidy for access to and the implementation of new technology in projects under the PLI Scheme, and investments in research and development can be considered.

4. Do you think the sector space in India could be lucrative for foreign investors around the world given the global scenario?
India is within touching distance of a place in the top 50 best places to do business. The country has climbed to the 63rd rank, among 190 countries in the World Bank Ease of Doing Business (EODB) ranking released on October 24, 2019. The leap of 14 places from 2018, puts India among the top 10 improvers in rank yet again, according to the agency's Ease of Doing Business 2020 report. India can effectively improve the innovation ecosystem and transform the pharmaceutical sector to convert itself into an attractive investment destination for the research-based pharmaceutical industry.
With the intellectual capital available in the country this transformation is achievable, with the right policies and a predictable business environment that will help foster a healthy investment climate for research, market expansion, brand building and employment generation for the country.
India can seek to coordinate policies that range across scientific research and education and skills development, ease of doing business, regulatory policies, intellectual property and technology commercialization, government procurement, and tax and financial incentives.
Creating an innovative ecosystem to foster growth and development in the pharmaceutical research sector requiring four key building blocks, namely, infrastructure, legal, IPR, and regulatory framework, human resource and financing.
• Infrastructure: A robust network that enables innovation. This includes requisite facilities to conduct research, such as in-house pharma R&D, clinical infrastructure, biotech cluster, parks or incubators, start-ups, and IT infrastructure.
• Legal, IPR, and regulatory framework: A sound and effective policy environment that enables, protects and supports innovation.
• Human resource: A thriving and cooperative private and public scientific and research community. This entails making available highly skilled and technically trained human resources to conduct research, which includes skilled and trained scientists, researchers and technicians.
• Financing: A business environment that embraces innovation and a health care system that recognizes and rewards the value of medicine. The former deals with a public and private, direct and indirect R&D financing mechanism, while the latter concerns the overall public investment, insurance coverage, pricing and reimbursement.
India has the foundation to support greater levels of clinical research and drug development, it can bring its pharmaceutical industry to a higher level that can be driven by innovation. We must work towards unlocking India's potential as a leader in pharmaceutical innovation, bringing in benefits in the form of more job opportunities, increased local and foreign investment, and higher tax revenues and export revenues, apart from vastly improved health outcomes through access to newer medicines.

5. Going ahead, what are the 3 most important things that you would want in budget 2021 for the pharmaceutical sector?
As the Government of India prepares the Budget 2021, the pharmaceuticals industry would emphasize the following key points to be laid out:
Government expenditure on public health should move from 1.0% to 2.5% of the Gross Domestic Product (GDP), which is in line with the National Health Policy - Ministry of Health and Family Welfare and respective state governments.
Incentivise R&D with tax relief: The government can increase public investment in hospitals and encouraging private companies to establish research-quality hospitals through appropriate incentives such as tax breaks and public private partnership. An increase in monetary limits of government funds/grants/soft loans to scale-up projects is imperative; the total public expenditure on pharma R&D should be at least 0.2 per cent of the GDP.
Innovative healthcare financing can improve access to better healthcare through market-based models for improving the access to state-of-the-art treatment across income levels. Increasing the healthcare budget outlay is imperative.
Goods and Services Tax (GST) on pharmaceuticals products can be brought down from 12% to 5%.
GST rate structure for finished formulations / medicines /active pharmaceutical ingredients
The GST on pharmaceuticals should be brought down to 5 per cent from 12 per cent. The refund of accumulated credit due to inverted duty structure should be done seamlessly.
No reversal of input credit on destruction of date expired goods.
Input credit on date expired goods should not be reversed on destruction of such goods. Such expenditure is incurred in furtherance of business and patient safety and customer service.
Input tax credit on samples, marketing material, brand reminders, POS etc.
Recommend that an appropriate amendment or suitable clarification may be issued to do away with the requirement to reverse input credit, in respect of goods given as free samples to physicians or given as free under trade scheme.
* The views and opinions expressed above are solely of the interviewee. The content does not reflect Invest India's position or opinion and Invest India bears no responsibility for the same.