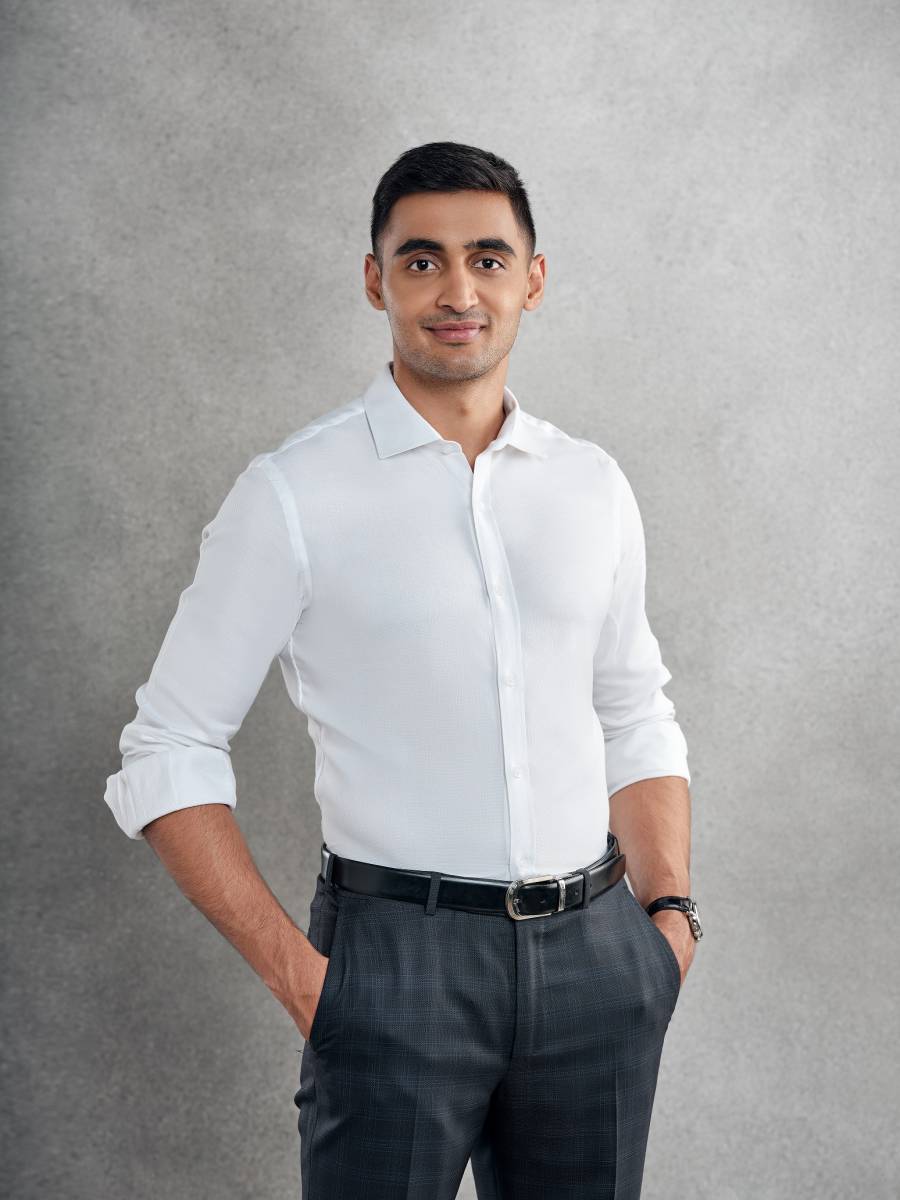 How do you see the major trends witnessed since Covid-19 in your sector pan out in 2021? Has the pandemic fundamentally changed the sector's position in India? Or will there be a return to a pre-Covid "normal?"
The pandemic was a huge disruption for industries, worldwide. A few companies set examples and led the transformation with the right attitude that gave hopes to others as well. In terms of logistics companies, it has been clear that the coronavirus pandemic has introduced fears about the security and strength of the hugely complicated supply chains, or logistics systems, that today's world depends on.
Generally, in the supply chain business, orders are managed as per the demand-supply ratio. Most companies don't usually maintain stocks necessary to keep their factories running and are dependent on parts arriving just in time from their suppliers. This is done to reduce the cost of warehousing. However, during the pandemic, we witnessed how the "Just in Time" mindset manufacturers had become comfortable with, was challenged. Now, maintaining logistics capacity, even though it costs a premium, has become a must.
With Covid-19, there has also been a massive increase in online retail, of groceries and consumer goods especially. The transition from traditional brick and mortar to e-commerce had been occurring at a rapid pace for several years in India but social distancing norms have accelerated this transition, testing the direct-to-consumer channel capacities.
Companies globally are finally focusing on diversifying their supply chains from lean manufacturing policies that make them vulnerable. Decentralisation—multiple sources through multiple locations—has become the new mantra. With rapid and engaging changes, policy makers are bound to consider amendments crucial to the logistics and warehousing businesses.
2021 would turn logistics sector largely towards:
Ramping up capacities and changing processes quickly.
Building capacity for essential protective equipment and essential commodities quickly.
Multiple sourcing.
Responding to exponential customer demand by increasing people pool so that the increased customer demand is met efficiently.
Ensuring that employees have access to safe and clean facilities for global players like Amazon and others.
Additionally, the pandemic has opened up multiple possibilities of handling businesses and pushed many organisations to digitise to ensure efficiency and growth. This move in the 'new normal' is paving the way towards the pre-pandemic normalcy and will gradually revive sectors.
What are your expectations for the sector in 2021? Do you foresee a period of job creation across the country?
In the last five years, Indian warehousing businesses have shown signs of significant growth. They have evolved from being just a property-oriented business to a holistic service. The growth of e-commerce, retail and manufacturing in India have further catalysed the adoption of specialised warehousing services. Moreover, with Digital India sweeping in, the sector has experienced an emergence of smart technology to manage warehousing business. The implementation of the Goods and Services Tax in 2017 has paved the way for efficient supply chains. The government also granted infrastructural status to the logistics sector in the same year. These two major factors have enabled warehousing businesses to grow and the absorption rate within the industry to increase from 13.3 Mn sq. ft. in 2016 to 36.4 Mn sq. ft. in 2019.
Institutionalisation of the warehousing sector in India has also helped us tremendously. The supply side, which was previously dominated by unorganised players, is now evolving with the support of international players. With many state governments announcing dedicated logistics sector policies, the regulatory eco-system is also giving much required attention to the sector. The demand side has been dominated by e-commerce, third party logistics (3PL) and corporates who expect compliant and quality warehousing spaces.
The logistics market is expected to witness a revival in 2021 with a high possibility of an anticipated growth of the industry by 2022. Surely the sector will be able to create many business avenues and job creation by 2023.
A few key trends to take over the logistics and warehousing business in 2021 are:
Growth of tier 2 and 3 markets- While the logistics markets noticed an increased demand in tier 1 cities last year, this year, with e-commerce boom, smaller markets such as Coimbatore, Vapi, Guwahati, Ludhiana, Surat, Patna, Bhubaneshwar, Siliguri and Lucknow are showing a promising potential for warehousing business. With these emerging clusters that are well equipped with industrial freight corridors, 2021 has shifted its focus to tier 2 and 3 cities.
Growth of e-commerce and retail - There has been a consistent growth in consumer spends across locations. More consumers are buying everything online, and the companies need to manage adequate storage to cater to these demands. Having set up a specialised storage hub (fulfilment centres), it helps them fast track the last mile delivery and enhance consumer experience.
Vocal for local- With government policies to promote local businesses and manufacturing, a lot of international brands are setting up their manufacturing units in India, which is fueling the growth of warehouses at proximity to industrial units. With increasing investments in local businesses, logistics and warehousing will further strengthen its presence and contribute even more towards the Indian economy.
Technological transformation- Robotic automation is expected to be a game changer within the warehousing industry. The use of technology in maintaining stocks, real time tracking, ensuring safety and security and keeping a track on the supply, brings down the cost of overall property management. It also adds to the quality of service being provided by the warehousing firms, thus, enabling ease of doing business for the companies.
What could be your strategy to boost aggregate demand in the sector going ahead into 2021?
The Embassy Group has been ahead in the game, playing on its strengths of forward thinking and staying ready to deal with the unexpected. This has kept us aligned to the new emerging requirements.
In 2021, we foresee the following to boost demand in the sector. Our business strategies will also be along similar lines:
Space demand from e-commerce to gain traction as their penetration is set to increase.
Space demand from 3PL is set to increase as many large and medium manufacturing entities may offload part of their inventory management to optimise costs.
Due to restrictions on brick mortar stores, urban logistics to gain importance with the growth of in-city warehousing to enable faster deliveries to end users. Retail players will need this support to manage demands in the nearby cities. Besides facilitating maximum land utilisation in cities like Mumbai, multi-storey warehousing will also help companies reduce transportation costs and improve delivery time—two key factors to success for most retail businesses. This will help reduce the overall operational and occupancy costs.
Inventory for critical part/item storages will go up to ensure smooth assembly operations.
Growth in organised cold storage space for perishable goods near urban areas.
FMCG to look for temporary spaces for catering to high volume demand.
Increased instances of short-term leases may also trigger sub-leasing of existing supply of warehousing spaces.
We are enthusiastic to provide the best experience to our customers and derive value for them, thus, helping them with improved business outcomes.
In your opinion, is India a lucrative destination for foreign investors in your sector? How have the pre-existing trends in infrastructure development been altered with the events of last year? How does India's change in focus to becoming a manufacturing hub help the construction sector and its prospects in India?
India has emerged as the growing market attracting foreign investments. In the past few years, we have seen the country opening its doors for international retail, FMCG, technology and automobile companies. This trend is set to grow even more in the years to come. As per an independent research, India improved its ranking in the World Bank's ease of doing business report, 2020, merging at the 63rd. This is significant as in 2019, the country stood at 77th place rank. Between 2014 and 2019, India improved its rank by 79 positions.
This is the result of government policies and its partnership with private companies. Moreover, with recent change in global sentiments, companies across the globe see India as a preferred partner, owing to the quality workforce at competitive costs. This conducive environment also supports the setup of new manufacturing units in India.
There has also been incremental growth in the manufacturing sector in industries such as textiles, pharmaceuticals, telecommunications, automobiles, and food and beverages thereby creating more demand for the warehousing business in the country.
India's focus on becoming a manufacturing hub will definitely aid allied industries such as the construction industry. With more demand for infrastructure, there will be an increased rate of construction that will create more employment in the sector and enhance its contribution to the economy.
How have sector specific reforms (IBC, PLI, labour law reforms) by the government helped the sector thrive and remain resilient during the ongoing pandemic?
It is important to understand that the government has been introducing policies and new laws to reduce complexities between the employers and the employees. These laws not only provide a conducive environment to workers but also promote ease of compliance within the workspace. The labour laws also bring in transparency and accountability to both employers and workers, enabling a harmonious working environment. We are excited to see the transformation it would bring for the workforce in the country.
Going ahead, what are the three most important things that you would want in budget 2021 for your sector?
In the last general budget, India had taken a few steps to boost the sector through investments in infrastructure projects like 'SagarMala,' 'BharatMala' and 'UDAN.' In the upcoming Budget 2021, we would be keen to see the following steps undertaken:
Improving/enhancing the transportation mode which is responsible for majority of the logistics business in India. Initiatives such as high-speed roads, periodical vehicles passing system to carry heavy load, short connectivity, single window documentation to avoid inter-state border issues etc.
Tax concession to support and encourage investment in technology which will improve operational and cost efficiency in the long term and give impetus to India's logistics industry.
Details of the National Logistics Policy are also expected to be announced soon. It would be interesting to see the nitty-gritties of the policy and the overall transformation that it may spell out for the industry that is recovering from the shadow of the pandemic.
Complete digital transformation and adoption of international standards considering the volume of business India is generating.
Better customs documentation process that will enable importers and exporters and enable ease and transparency.
Simplified gateway and booking systems need to be implemented which will aid seamless operations.
Single window clearances for foreign logistics companies.
We are expecting sectoral revival and a support from the government to businesses through this budget. The investments here will redefine the future of the Indian warehousing and logistics industry.

* The views and opinions expressed above are solely of the interviewee. The content does not reflect Invest India's position or opinion and Invest India bears no responsibility for the same.