Inside India's Production Linked Incentive Schemes: Food Processing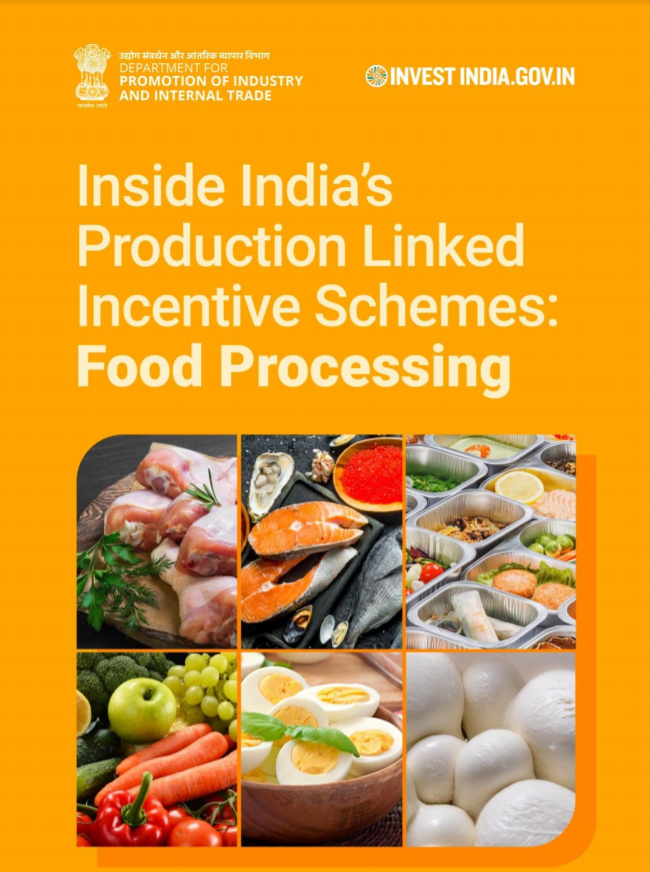 On March 31, 2021, the Union Cabinet approved the 'Production Linked Incentive Scheme for Food Processing Industry (PLISFPI)'. The scheme which has been in the pipeline to support the creation of global food manufacturing champions commensurate with India's resources and global standing as well as to further support Indian brands of food products in the international markets. The tenure of this scheme is six years beginning the financial year 2021-22 to the financial year 2026-27. The scheme proposes financial incentives to modernize and enhance the global competitiveness of the food processing industry by manufacturing specific categories of food products that have a high potential for growth in output and value addition within India.
This report has been authored by Mishika Nayyar, Devika Chawla, Angad Singh Punia, Azaad Sandhu, Chitra Negi Jain, Sanya Sharma and Radhika Mehta.