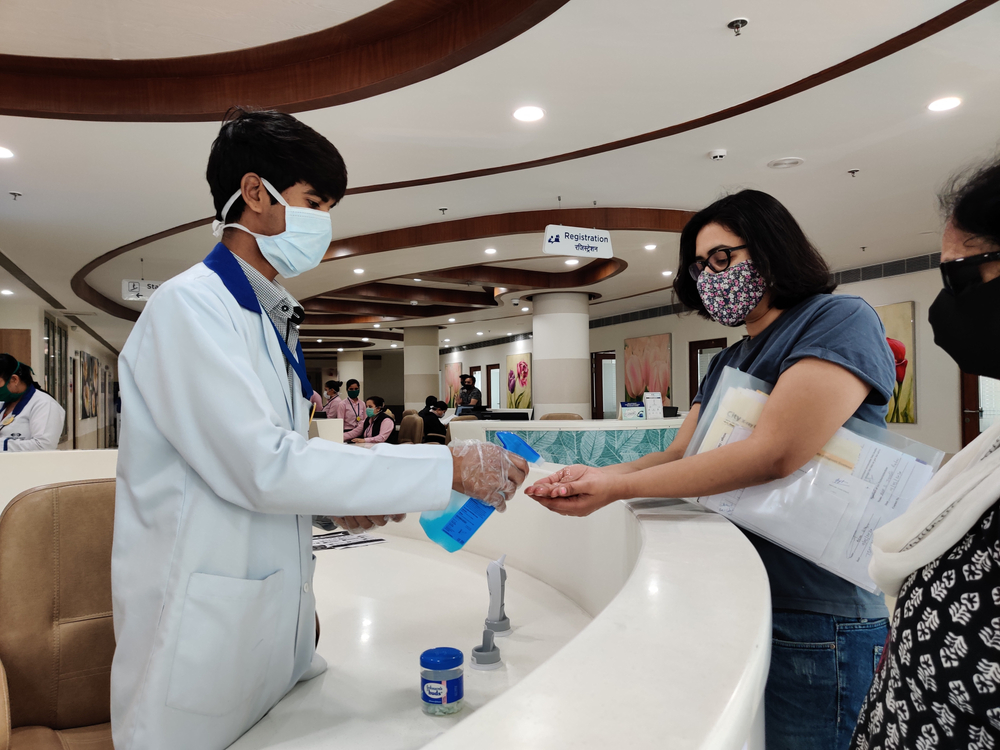 Though all of us have stocked up our necessary piles of essentials, reserved bottles of sanitisers and hand washes, there is a silent group of people who are working tirelessly to ensure that coronavirus does not reach our homes. In these trying times, expectations from responsible citizens are not the same across the board. Most of us are confined to the comforts of our homes, limiting our travel and working from our homes, while on the other hand, there are many who are expected to do exactly the opposite things.
We are talking about the sanitation workers (pourakarmika/safai karmacharis), waste pickers and other informal waste collectors and recyclers who are acting as the first and primary line of defence for us against the coronavirus. While we are expected to stay and work from home, they are expected to leave their houses and work with the things which we would prefer to be meters away from our bodies.
It cannot be denied that the sanitation workers, waste pickers and other informal waste collectors are our frontline of defence against the spread of coronavirus. When it comes to risking their lives for the protection of others, in the present times, they are at par with doctors, healthcare workers and policemen.
Keeping in mind the contribution of sanitation workers in containing the ill-effects of the coronavirus disease, it is imperative to understand and perform our duties towards sanitation workers and waste pickers. By performing our duties towards them, we can make their tasks much easier and more importantly, much safer.
What can we do:
1. Segregation of waste – At the time when the pandemic is so widespread, it is imperative that we segregate our waste. Segregation from our end will mean that the sanitation workers will have to deal with less waste. Moreover, we must discard our used medical waste like (masks, inhalers, syringes etc.) with extreme caution. Three-way segregation of waste at source must be ensured. We must take time to rinse out our soiled plastic or beverage cans and take away boxes, including sachets, pizza/cake boxes etc.
2. Engagement with door-to-door sanitation workers – The door-to-door sanitation workers must be specifically apprised about the contents of the waste. People must provide them with personal protective equipment such as gloves, masks, boots as a matter of duty for their important contributions to the society.
3. Handling medical waste with special care - Used masks, gloves, tissues and other sanitary waste must be discarded separately. One way to do so is to wrap the sanitary waste in a newspaper bag marking it clearly and specifically.
Precautions that need to be exercised:
1. Precautions with handling waste – Waste must not be dumped carelessly in cases of missed pick-ups.
2. Avoid use of plastic – As per the scientists of National Institute of Health, corona virus can survive on plastic surfaces for a considerable period of time and hence the use of plastic must be minimised as much as possible.
3. Extra caution for people with travel history/suspected cases – People with recent history and/or having symptoms of coronavirus must exercise extra precaution and the waste generated by them (including things like used bottles) must be handled with extreme care. The sanitation workers must be specifically apprised about any such situation without fail.
We owe our healthy lives to sanitation workers, in normal times and even more so in an situation that is as unprecedented as the current one.
#Covid_19