Understanding the role of Central Armed Police Forces during COVID-19 in India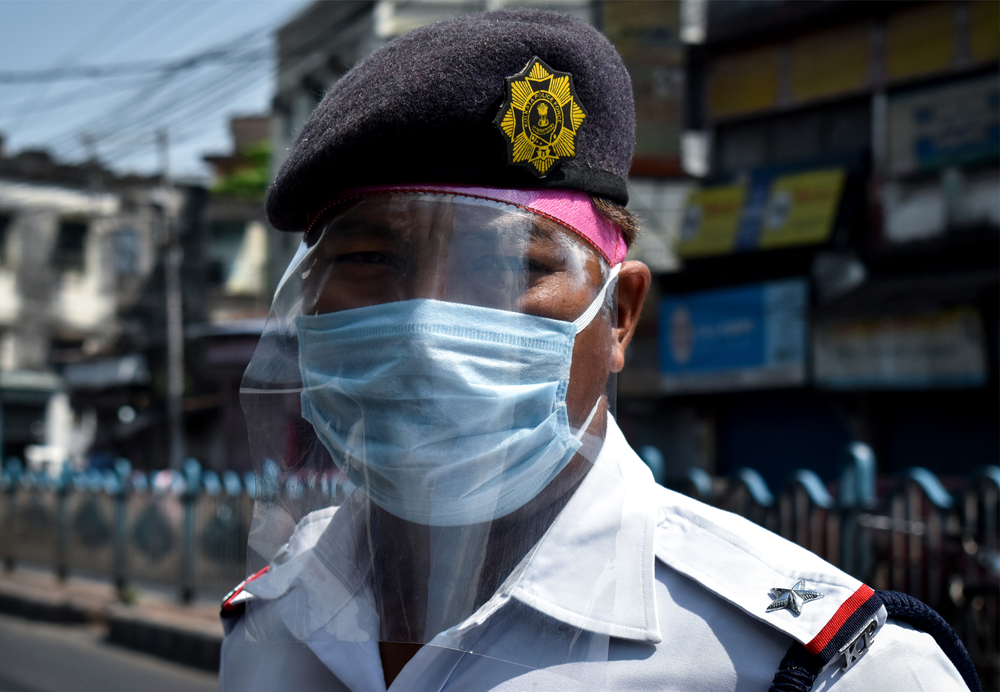 The Central Armed Police Forces ("CAPF") gallantly protect the borders of the nation from external aggression and infiltration and assist the state governments, aiding in internal security, including law and order, insurgency, anti-naxalism and counter terrorism. The torch bearers of our democracy, these forces also assist the civil population through various area development programs, community awareness programs and community policing programs. 
The Covid-19 pandemic saw these forces in their new avatar in this most trying and challenging period. By countering this invisible enemy through different schemes, backed by their indomitable spirit and unflinching resolve, each force has taken all conceivable steps to assist the nation to help every section of society. The important Aarogya Setu App, which has reached 50 million users in the first 13 days of its launch, has been downloaded by all the forces, including their families. 
The Indo Tibetan Border Police ("ÏTBP") was the first initiator of efforts against Corona virus among the forces. The ITBP's Chhawla quarantine centre in Delhi was set up to test and treat passengers arriving at Delhi's IGI Airport from all over the world, including Wuhan. More than 1,200 people were treated here. The ITBP was the first to create standard operating procedures for hospital and quarantine running and distributing it to other forces. Good quality PPEs and three layered masks were prepared and used for the force personnel as also distributed to various authorities to meet the initial scarcity. It started an effective mechanism of counselling through audio and video and personal efforts were made to those who came for quarantine. Daily sanitisation of all premises and vehicles is being done including creation of a disinfectant channel, for decontamination of its personnel. The ITBP also prepared and distributed short movies on awareness of anti-Covid measures and procedures during enforcement of the lockdown. 
ITBP formations are providing food, drinking water and medicines to the local population, in their area of operation, and thousands of people have benefited from this. The ITBP has also helped local authorities in the enforcement of the lockdown. 
All other Central Armed Police Forces have been following a similar procedure. 
The Border Security Force ( "BSF") ,has, apart from taking special care of their personnel, started various measures for the welfare of the people in their area of operation. They have distributed ration and essential items amongst daily wage labourers, helped the needy in remote areas, organised medical camps for corona virus, distributed masks prepared by BSF tailors and created awareness of social distancing and basic sanitation to fight Covid-19 among the people and also have done their screening for Covid-19. 
The Central Reserve Police Force ("CRPF") has set up helplines, backed by quick reaction teams, to ensure the welfare of their force personnel and their families. They are taking care of their families staying away from their personnel. The CRPF has begun a new 'work from home' regime, by personnel who are on leave. For example personnel have been imparting yoga classes to children and distributing food packets to the needy in their villages. Stitching centres have been making protective masks. 
For the public, the CRPF, like other forces, is engaged in community work like distributing rations and other essential items, to the public, in their area of operation. 
The Central Industrial Security Force ("CISF") is augmenting Covid-19 protective gear and health care equipment for all its personnel who will begin its duties at the airports and Delhi metro once operations re start. Social distancing protocols, without security being compromised are being worked out. Isolation facilities in all CISF units have been created. The personnel on frisking duty will be wearing PPE suits. 
The National Disaster Response Force ("NDRF") is aiming to equip half of each battalion with PPEs. The NDRF has been training personnel at land, sea ports at airports to handle in-bound passengers and create awareness. As part of its response mechanism duties it is also assisting states in creating awareness about Covid-19. Mock drills have been carried out for preparedness for any eventuality. The NDRF teams are also deployed on routes taken by migrant workers, heading for U.P. and Bihar, and helping out stranded people in coordination with the state administrations. The NDRF has further been providing sanitizers to these migrants. 
The Railway Protection Force ("RPF") has also been distributing food packets from their own resources.
Other paramilitary forces like Sashastra Seema Bal ("SSB"") and National Security Guard ("NSG") in their own ways are also acting suit in the battle against corona virus. 
Security personnel have also played a key role in the public distribution system and have earned the good will of the beneficiaries. All the forces have augmented their efforts and ensured social distancing norms among their personnel as also made standard operating procedures, issued by the government within their forces. All forces have made full efforts in community work and distributing essential items to the public, in their respective areas of operation. Isolation wards have been also been made, in the composite hospitals of these forces to cater for Covid-19 patients. 
In the thoughtfully graded war against this invisible adversary, there are far too many unknowns. There is no cast iron standard as to the required duration of a lockdown for total success or the correct measure of immunity, or behaviour of the virus or the proper procedure of recovery. Without these and a proper vaccine, we are all truly disadvantaged. However, the Central Armed Police Forces, with all heart and soul, are untiringly working in unison to enforce the directives of the Government of India, regarding corona virus with their unstinted efforts, with the support of the people, who are equal stakeholders. The patriotic warriors of the forces shall undoubtedly be successful in the battle against corona virus. 
 
#Covid_19