Understanding the renewable energy expansion in India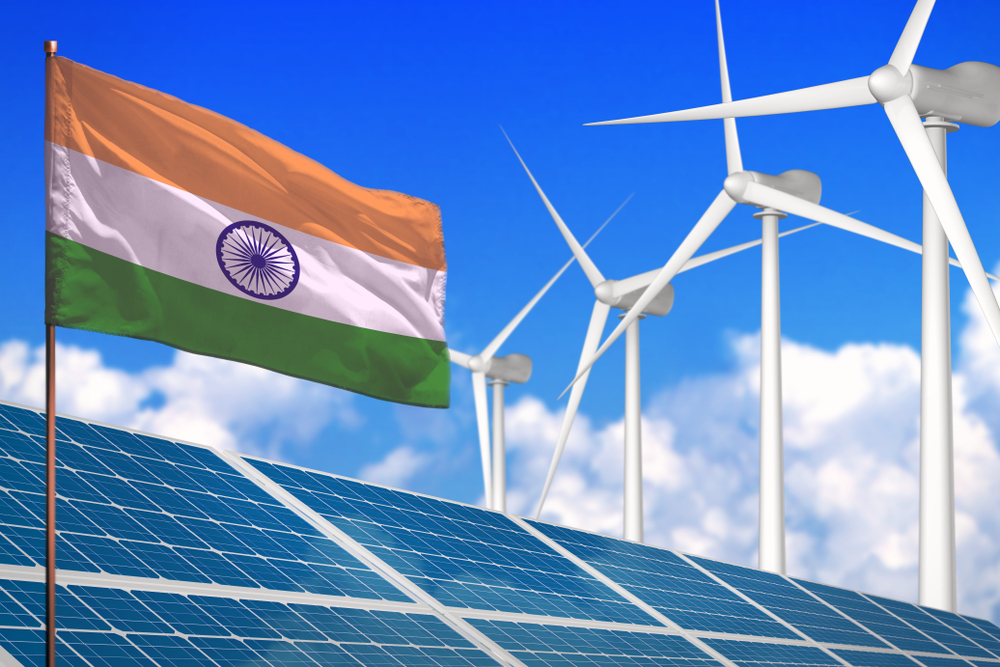 With a growing industry, population and subsequent infrastructure demands, India's need for renewable and on-demand energy supply is also increasing. The country's electricity consumption is projected to reach 1,280 Terawatt-hour (TWh) by 2040. Further, India has also committed to generating a 40% growth in non-fossil-fuel based energy sources by 2030. To top it, recent developments such as the government's ambitious plans to introduce and promote electronic vehicles (EVs) are significantly dependent on energy storage systems.
As of September 2019, India had 82.58 GW capacity in installed renewables. Its aims for
https://www.investindia.gov.in/sector/renewable-energy installation are high, with over 200 such installations expected by 2022 – a goal sometimes deemed overly ambitious as it is much more than the numbers agreed upon under the Paris Agreement – 175 GW.
As part of government's push for such expansions, the Solar Energy Corporation of India (SECI) recently unveiled tenders for 1.2 GW of Photovoltaic (PV) projects and 1.2 GW of solar-wind hybrid projects while the Ministry of New and Renewable Energy (MNRE) also decided to provide custom and excise duty benefits to the solar rooftop sector, which in turn will lower the cost of setting up as well as generating power, thus considerably boosting growth. These tenders are in line to help India move towards its ambitious 225 GW renewable energy target.
In this context, it is significant that major renewable producers Greenko Group and ReNew Power won the bid to supply 1,200 MW of energy. This flourishing sector is also a major contributor to creating employment. For instance, in nine years of its operation, ReNew projects have generated nearly 75,000 direct and indirect jobs.
One of the biggest challenge arising with renewable energy in India has been the 'must-run' status of renewable energy, which means that power distribution companies are compelled to use solar or wind energy whenever generated and reduce the same amount of power generation from non-renewable sources. This becomes a problem because no mechanism exists to reduce non-renewable sources in sync with fluctuating renewable energy sources like wind and solar energy.
However, there has been a positive shift lately with the growing usage of storage systems such as lithium-ion batteries or pumped-storage hydro plants, as a result of which, India might soon become capable of providing renewable energy on-demand by fully embracing the new technologies.
Due to this, energy companies can buy renewable power on a systematic schedule and thus, better regulate their non-renewable sources. This further ties in with the national agenda to increase dependency on renewables by allowing renewable power to be used in meeting energy demands at peak hours.
In terms of cost, the per unit renewable energy supplied by Greenko and ReNew Power is around INR 4.03 and INR 4.30 respectively, which is already lower than the INR 4.87 that the National Thermal and Power Corporation currently offers. Further, the usage of renewables as an alternative to coal is estimated to save $8.43 bn annually.
Recent major investments in the Indian renewable energy sector are:
Brookfield to invest $800 mn in ReNew Power.
ReNew Power and Shapoorji Pallonji will invest nearly INR 750 crore ($0.11 bn) in a 150 MW floating solar power project in Uttar Pradesh.
Bhadla Solar Park in Rajasthan, which will be the world's largest solar plant, with a capacity of 2,255 MW is being built. 
Every distribution company has to follow what is called a Renewable Purchase Obligation (RPO). Under this, the company is required to buy a certain percentage of their power from a renewable source, failing which, they need to buy a renewable energy certificate at INR 1.20 per kWh. Since this gets added to the cost, it makes renewable power a much better option for distribution companies as well.
In conclusion, the renewables sector in India is set to expand and supply electricity to an increasingly large number of people. From public transport to infrastructure for industry and societal development, renewable energy and the technological capability to store power for on-demand usage creates a new dynamic within the country to further explore green opportunities for the future.
This blog was authored by Kartikeya Saigal.