Understanding the lockdown situation in Manipur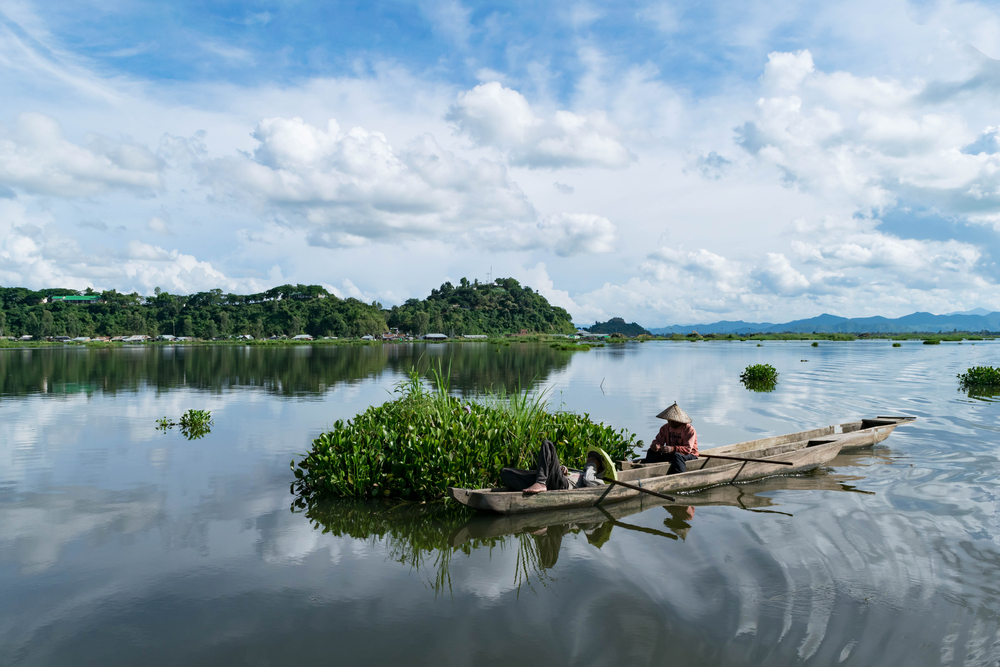 Chief Minister of Manipur, N Biren Singh on Tuesday in a video address, assured people that there is absolutely no need to discriminate against anyone tested positive for COVID-19. He said, "there is no need for stigmatization for none of them had indulged in immoral activities or done something that is socially unacceptable."
The CM also requested people with recent travel history to a foreign country to voluntarily share details with the government authorities and seek medical help.
This comes in the wake of Manipur reporting its first confirmed case of COVID-19. The patient is a 23-year-old woman from the Thangmeiband area in Imphal.
Since then, the state has taken many proactive measures to ensure that the situation doesn't worsen any further than this - 
•    A COVID-19 Common Control Room (CCCR) has been functioning from the Darshan Hall, CM's Secretariat, Babupara, Imphal. In addition to this, Rapid Response Teams (RRTs) are functioning in all districts across the state in order to respond to the emergencies related to the pandemic. 
•    All travelers (foreign or domestic) entering into Manipur, whether by air or land, shall be put into home quarantine for a period of 14 days from the date of entry into Manipur.
•    Since the Prime Minister's address on 24th March 2020, like most states of the country, Manipur too has gone under complete lockdown. However, all essential services will continue and remain functional. The list of essential services include-
1. Defence, central armed police forces, treasury, public utilities (including petroleum, CNG, LPG, PNG), disaster management, power generation and transmission units, post offices, National Informatics Centre (NIC), early warning agencies.
2.  Police, home guard, civil defence, fire and emergency services, disaster management and prisons.
3. District administration and treasury.
4.  Other essential services including electricity, water and sanitation.
5. Hospitals and all related medical establishments, including their manufacturing and distribution units, both in public and private sector, will continue to remain fully functional. The transportation for all medical personnel, nurses, para-medical staff and other hospital support services are permitted.
6. Shops including ration shops (including PDS), dealing with food, groceries, fruits and vegetables, dairy and milk booths, meat and fish and animal fodder. 
7. Banks, insurance offices and ATMs.
8. Print and electronic media.
9. Telecommunication, internet services, broadcasting and cable services. 
10. Delivery of all essential goods including food, pharmaceutical, medical equipment through e-commerce.
11.  Petrol pumps, LPG, petroleum and gas retail and storage outlets.
12.  Power generation, transmission and distribution units and services.
13. Capital and debt market services as notified by SEBI. 
14. Cold storage and warehousing services.
15. Private security services.
•    City workers along with Manipur Police personnel are engaged in spraying disinfectants on streets leading to major markets, including the Ima Keithel, in Imphal as precautionary measure to combat the transmission of coronavirus. Authorities have also cleaned and sterilised the streets, footpaths and railings in the public areas as well as removed waste dumped on roads.
•    So far, the state has tested 24 samples for coronavirus, of which one tested positive. As per state officials, as many as 486 people who came from COVID-19 affected countries or states were put under home surveillance.
Altogether, 312 passengers completed their quarantine period without showing any signs of coronavirus symptoms. 
Biren Singh also held a cabinet meeting recently in which it was decided to provide free ration for one month to those having the Nation Food Safety Act card. The meeting also decided to set up a corpus fund of Rs. 10 crore and people can also donate to the fund meant for tackling COVID-19 outbreak.