Understanding the lockdown situation in India amid Covid-19 fears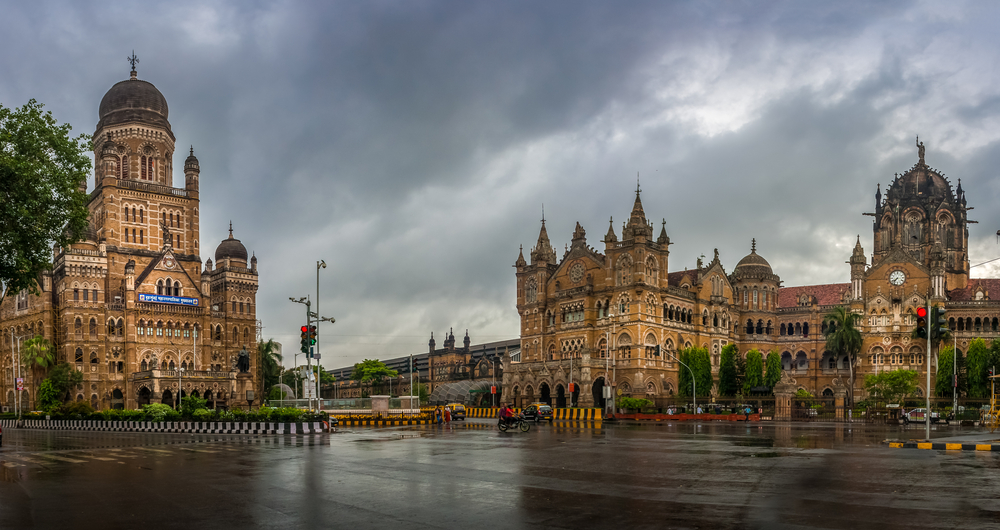 Intensifying the efforts to halt the spread of the novel coronavirus in the country, millions of people across India have been placed under lockdown until the end of this month.
A lockdown is an emergency protocol that prevents people from leaving a given area. A full lockdown means you must stay where you are and not exit or enter a building or any given area.
This scenario usually allows for essential supplies, grocery stores, pharmacies and banks to continue to serve the people. All non-essential activities remain shut for the entire period.
However, following essential activities are exempted from lockdowns:
1.    Picking up groceries- grocery stores, as well as malls which have such stores
2.    Picking up medical supplies
3.    Visiting a doctor – Emergency services like hospitals and pharmacies continue to operate as usual 
4.    Professionals working for an essential service are also exempt from lockdown restrictions 
The decision for the lockdown was preceded by the launch of the world's biggest exercise in social distancing on Sunday, 22nd March 2020, when the nation's 1.3 billion people were asked to observe a self-imposed quarantine for 14 hours by Prime Minister Narendra Modi.
The 'Janata Curfew' as named by the PM, was observed from 7 a.m. to 9 p.m. on Sunday. Offices and businesses were shut, people stayed inside their homes and the usually busy streets, markets and highways were empty across the nation. The Janata curfew was a test on whether an official curfew could be imposed across the country to stop the spread of Covid-19 virus.  
The nation stood in solidarity on the evening of the 'Janata curfew', expressing thanks and gratitude to the nation's courageous healthcare workers, people across India stood in their doorways and balconies applauding, ringing bells and blowing conch shells.
Thirty states and Union Territories covering 548 districts declared a lockdown by late evening on Monday, March 23rd, as the country recorded its ninth death linked to the highly contagious coronavirus. States like Uttar Pradesh, Madhya Pradesh and Odisha have announced partial curbs. This includes 80 districts, where COVID-19 cases have been confirmed. Lakshadweep is the lone Union Territory to announce a lockdown only on certain activities. Only two states- Mizoram and Sikkim are yet to take a decision on the matter. 
India is expected to intensify the Covid-19 lockdown by stopping all domestic flights from midnight today. Only cargo flights will be allowed. Those out and about could face both jail time and fines. States like Maharashtra, Punjab and Puducherry have stepped up the shutdown by imposing a full curfew. The infection count rose up to 468 on Monday from 396 the previous day. 
"Many people are still not taking the lockdown seriously. Please follow directions seriously and save yourselves and your family. I urge states to get the rules and laws followed," the Indian Prime Minister Narendra Modi tweeted, urging people to stay indoors.
Most major cities in the country have ordered private companies to let employees work from home. The central and several state governments have announced relief packages for daily-wage earners and other temporary workers.
Currently, India is not under a complete lockdown. However, the country has imposed severe travel restrictions in many states. Public places throughout the nation stand shut. Even transportation services such as rail, intercity bus services have been suspended all across the country.
Under a lock down situation, if anyone is found breaking the rules, they could face imprisonment for a term that may extend up to six months or pay a fine of up to Rs 1,000, or both.
What is shut in your state? 
| | | | | | | | |
| --- | --- | --- | --- | --- | --- | --- | --- |
| State | Schools & colleges | Religious Gatherings | Restaurants | Weddings | Cinema Halls/ Malls | Section 144 | Parks |
| Delhi | Yes | Yes | Yes | Yes | Yes | Yes | Yes |
| UT J&K, Ladakh | Yes | No |   | Yes | Yes | Yes |   |
| Himachal Pradesh | Yes | Yes |   |   | Yes | Yes |   |
| Punjab | Yes | Yes |   |   | Yes | Yes |   |
| Haryana | Yes | Yes |   |   | Yes | Yes |   |
| Rajasthan | Yes | Yes | Yes |   | Yes | Yes |   |
| Gujarat | Yes |   | Yes |   | Yes | Yes | Yes |
| Madhya Pradesh | Yes |   |   | Yes | Yes | Yes |   |
| Maharashtra | Yes | Yes | Yes |   | Yes | Yes |   |
| Goa | Yes | Yes |   | Yes | Yes | Yes |   |
| Karnataka | Yes | Yes | Yes |   | Yes |   | Yes |
| Kerala | Yes | Yes |   | Yes | Yes |   | Yes |
| Tamil Nadu | Yes |   |   |   | Yes |   | Yes |
| Andhra Pradesh | Yes | Yes |   |   | Yes | Yes |   |
| Telangana | Yes | Yes |   |   | Yes | Yes | Yes |
| Chhattisgarh | Yes | Yes | Yes |   | Yes | Yes |   |
| Odisha | Yes | Yes | Yes |   | Yes | Yes |   |
| West Bengal | Yes | Yes | Yes |   | Yes |   |   |
| Jharkhand | Yes | Yes |   |   | Yes |   | Yes |
| Assam | Yes | Yes |   |   | Yes | Yes | Yes |
| Bihar | Yes | Yes | Yes |   | Yes |   | Yes |
| Uttar Pradesh | Yes |   | Yes |   | Yes | Yes |   |
| Uttarakhand | Yes | Yes |   |   | Yes | Yes | Yes |
#Covid_19India  #StayAtHomeSaveLives